If the idea of ignoring the whole tablet market and going with a really big phone floats your boat better than owning an iPad or a Nexus 7, Nokia has something coming for under $500 locally.
Originally announced last year in late October, Nokia's budget 6 inch phablet is coming to Australia, attacking the mid-range tablet-sized phone offerings from brands such as Samsung and Huawei.
Australia hasn't seen many cut-price big phones yet, but if what we're seeing on the streets is any indication, these are set to be big money for companies, pun intended.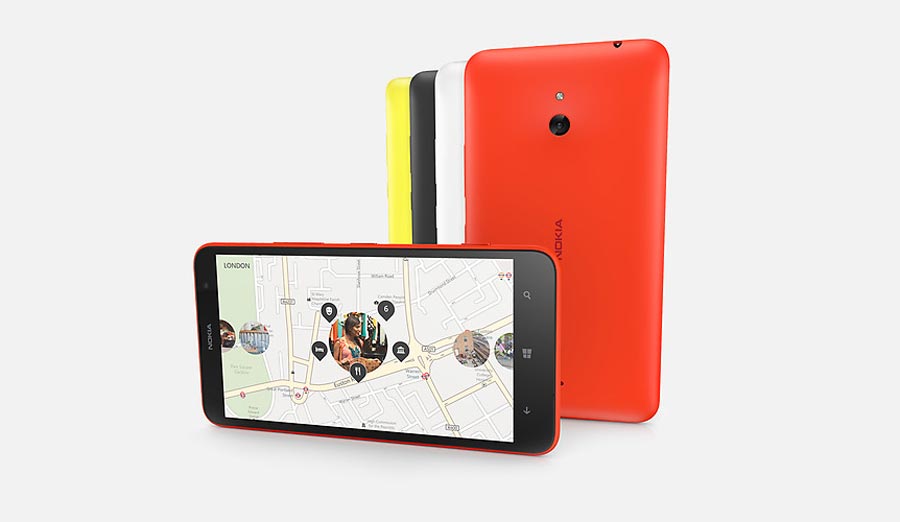 Nokia looks to jump in on this pronto with the 1320, a 4G ready smartphone with a 6 inch 720p screen, Windows Phone 8, 1.7GHz dual-core processor, 1GB RAM, 5 megapixel camera, and 8GB storage.
The handset isn't quite the other big phone that Nokia announced alongside it, falling down against the 1520 by having a slower processor, lower megapixel camera, less storage, and a lower resolution screen.
That said, the Lumia 1320 will carry a different price tag, sporting a $449 recommended retail price unlocked, which is half that of the Lumia 1520's at $899.
"From advanced mapping, access to the latest apps and new imaging capabilities, unlimited music streaming and a super sensitive six-inch HD screen, the Lumia 1320 is a real all-rounder offering incredible value – it's the best of Lumia adapted for the big screen," said Steve Lewis, Managing Director of Nokia Australia.
The Nokia Lumia 1320 will come in yellow, black, and white (there's an orange in the pictures, so we're checking on that) with availability from February 4 from both Telstra and Vodafone.
UPDATE (23/01): So it turns out it's not red, but orange. Even though it looks red. In any case, the availability for the colours will be all colours at Harvey Norman including an exclusive yellow, black and orange for Allphones, white at Vodafone, and black at JB HiFi, Dick Smith, and Telstra.