Aussie company Nura has built a strong reputation for its personalised sound technology. Now, with the release of NuraTrue, the company is applying its special sauce to its first true wireless earbuds. The question is, can Nura's signature personalised sound technology give it a leg up over more established buds like Apple's AirPods Pro and Sony's WF-1000XM4s?
Design: Stellar fit
With a large flat disc design, NuraTrue is distinctive enough to set the buds apart from rivals. The large circular housing also serves a practical purpose in that it is entirely touch sensitive, allowing you to execute playback commands with the tap of a finger. The touch controls are highly responsive and I had no issues with accidental touches, which isn't something I can say about other wireless buds.
What's more, they are fully customisable so I can finally set them up for my preferences. Like every person should, I assigned the double tap of the left earbud to play the previous track, while double tapping the right skips to the next song.
In terms of colour options, NuraTrue doesn't deviate from the matte black colour scheme. However if you're after a bit more personality, there is a striking 'Fool's Gold' version that Nura is selling for a limited time. This is the model I reviewed.
NuraTrue's large plate design means the earbuds will cover most of your ears. Thankfully, their relatively narrow profile means they won't stick out of your ears as much as some other wireless buds. Included in the box is a generous array of eartips and wingtips including 5 different sizes of eartips plus 2 wings. This as opposed to the standard set of 3 you normally get with other buds making it easier to find your perfect fit.
NuraTrue mightn't be the most comfortable pair of in-ear buds I've tried but they are easily one of the most secure, staying firmly in place during strenuous exercise. If you're like me and have issues with earbuds actually falling out, then NuraTrue won't disappoint in this department.
Features: Highly personalised
NuraTrue ticks all the boxes you would expect for a $300 pair of wireless earbuds including active noise cancellation (ANC), touch controls, and transparency mode for hearing your surrounds without removing your earbuds. They are IPX4 rated so the buds can withstand sweat and rain as well as a 24 hour battery life (you get 6 hours from the buds themselves with a further 18 hours provided by the charging case).
The buds do lack support for more advanced codecs, namely aptx HD/LL or LDAC, which means high resolution audio streaming is off the menu. Wireless charging is also curiously absent, unlike other brands in this price range. Being able to wirelessly charge Bluetooth buds from my smartphone has saved me on more than a few occasions so its absence here is definitely felt.
The lack of hi-res audio certification is somewhat forgivable given the buds are tailoring sound specifically for your personal hearing requirements, which I'd argue has more of an impact on the listening experience.
Sound quality: Your mileage may vary
For the uninitiated, Nura's personalised sound technology uses a combination of soundwaves and ultra-sensitive microphones to analyse how your eardrums respond to incoming sound. It then uses this data to create a bespoke EQ profile, tuned to your ears.
The first time you connect to the Nura app, the buds will undergo a minute long hearing test that consists of playing a series of frequencies and sounds to measure your ears' sonic responses. After which, a sample song is played to demonstrate the differences between the default neutral profile and the custom-tuned and personalised version. The difference can really be night and day.
The point is that we all have different sensitivities to high, medium and low tones, which is why two people can listen to the same song but hear different elements. The nice thing is that the Nura app will generate a visual reference of your unique hearing profile, showing where your musical black spots are. For example, if you're particularly sensitive to low-end frequencies but lack sensitivity to the mids and highs, the bass will be dialled back while mid and high frequencies will be elevated to compensate. The objective is to give you a better, more balanced sound overall.
I ran the test multiple times and the results were always consistent, but they are also influenced by how well sound is being isolated by the eartips. This means that you will need to make sure you generate a fresh profile if and when you change eartips – but otherwise it's set and forget.
Due to the unique nature of the sound profiles that NuraTrue creates, everyone is going to experience music differently when using them. Nura clearly acknowledges this by offering a 30-day satisfaction guarantee, allowing you to try them for yourself to see whether the personalised profile works for you.
In my case, the personalised profile was a noticeable improvement over the default neutral profile and mostly matched the sound quality of my Samsung Galaxy Buds Pro and Sony WF-1000XM4's, but didn't trump them. The vocals never sounded too harsh, but they were a bit too tame for my tastes and lacked a bit of sparkle. Similarly, while the bass was a little flat, you can give it a boost with an 'immersion mode' slider.
Call quality was decent without being exceptional, which is par for the course for wireless earbuds.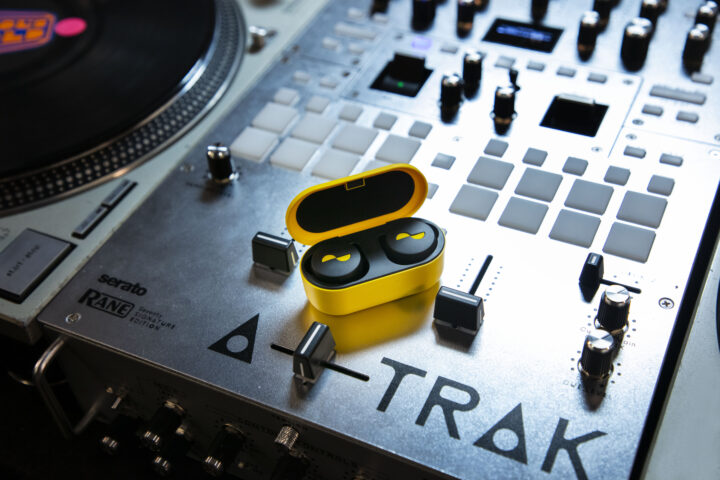 GadgetGuy's take
In a market crowded with options, you have to do something truly unique to stand out. The NuraTrue wireless earbuds certainly have enough going for it to warrant your interest. While the personalised hearing profile has the potential to elevate the sound quality above its more established rivals, your experience may vary. Nura does at least allow you to try them for yourself with its generous return policy, so you can at least see if they work for you.
For me, the bigger selling point turned out to be the rock solid fit and fully customisable touch controls, which are areas that most wireless earbuds fail to deliver on.
More headphone and earbud news and reviews on GadgetGuy
NuraTrue wireless earbuds
A great fit and custom tuned to the unique traits of your ear are two great reasons to give the NuraTrue wireless earbuds a go.
Positives
Rock solid fit
Fully customisable touch controls
Unique personalised sound technology
Generous selection of tips included
Negatives
Sound quality matches but doesn't exceed its more established rivals
Lacks support for aptx HD or LDAC
No wireless charging