More fun stuff from Photokina in Germany, with a new advanced compact from Olympus that features an aperture ring around the lens that lets you feel the aperture, and then switch it quickly to be a very vintage manual focus ring.
It probably wouldn't surprise you that most of the team at GadgetGuy is really into photography, with many of us carrying high quality cameras on our bodies at any given time.
This week, it's all about the cameras, with Germany's Photokina camera show on, and Olympus has given us one more thing to consider on top of the Pen series it announced yesterday: it's called the XZ2, and it looks to be an awesome little body.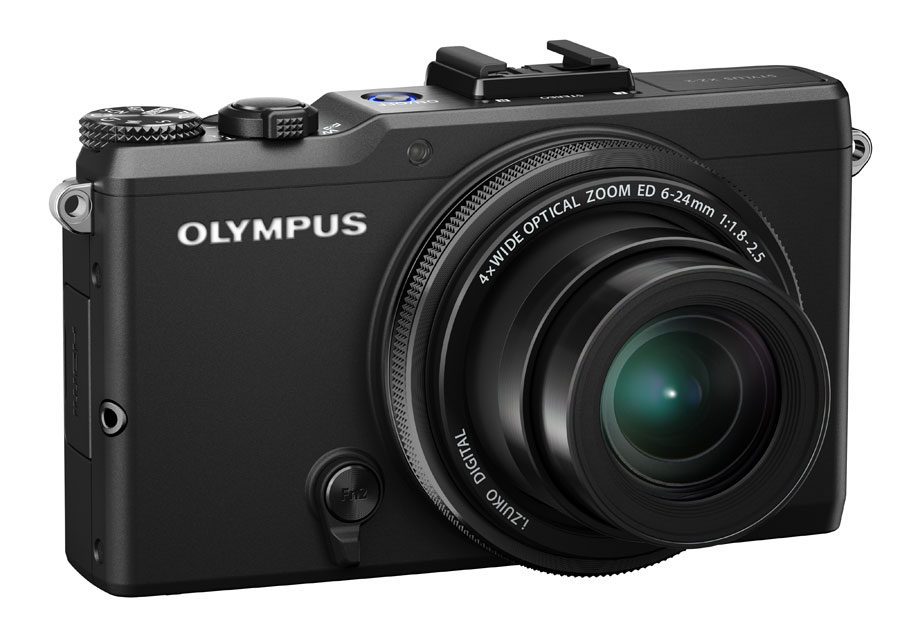 Designed to compete against cameras like Panasonic's LX7 and Samsung EXF2, the Olympus XZ2 incorporates a 4x optical zoom with an f/1.8 lens, as well as control mechanics that will reminds you of a manual-style camera.
The XZ2 features a 12 megapixel backside-illuminated sensor with a new "intelligent high sensitivity" technology designed to offer better low light and improved auto focus in poor lighting.
Unlike a proper manual camera, you won't find a viewfinder here, as it's something you can plug in extra, but at least there's a 3 inch tilting touchscreen LCD using similar tech to the new Pen cameras.
Like the Pen Lite, the XZ2 also features interchangeable grips, so you can customise how you hold the camera, as well as how it looks.
Then there are the controls, which feature a nifty little hybrid control ring, that when used normally allow you to feel the little notches that would normally make up the aperture ring, as if they were really there.
Flick a switch on the front and those little detents go away, almost as if by magic, replaced by a feeling of smoothness that lets you manually focus like a real lens.
From the brief experience we had with it, the XZ2 is a lovely little camera, with a solid design and some very impressive controls.
We're keen to play with it for a longer time, at least longer than the five minutes we spent with it.
Olympus has this thing coming out in stores in November, and while we don't have a price yet, we'd expect to see it between $600 and $800 given the cameras it competes with.