Windows 10 Mobile, once former Microsoft Steve Balmer's great hope to kill off Apple's iPhone is officially on its last leg. My, what will programs like Hawaii 5-0 do when Windows 10 Mobile – product placement finishes?
I admit I was a fervent supporter of the Windows phone/mobile operating system first using it as Window CE in 1996, graduating to Pocket PC, Windows Mobile 2003, and Windows 6.5 in 2010. Simply put it could do what no other smart OS could!
Major handset makers like Acer, O2, HTC, Sony, Nokia and many others hopped on the Windows Mobile bandwagon. By 2004 it had 23% of the mobile operating system market and almost 100% of the emerging smartphone OS. The first iPhone was 2007, so it really could have owned the smartphone market.
But Balmer's strong-willed determination to kill Apple got in the way.
Windows Mobile 7 was canned, and long delays saw it emerge as Windows Phone 7 – not remotely backwards compatible with previous Windows Mobile handsets or any of its apps.
In 2011 the two 'Steves', Microsoft CEO Balmer and Nokia CEO Stephen Elop (who later worked for Microsoft) announced a partnership where Nokia would use Windows Phone instead of Symbian. The announcement had terms like establishing a new 'global mobile ecosystem' and smartphones were now a 'three-horse race'.
From this tech writer's perspective Windows Mobile, and later Windows Phone was so far ahead of iOS and Android in a technical and security sense it was not funny. Nokia Lumia phones adopted OLED screens, large colourful polycarbonate bodies, Zeiss cameras and had sufficient productivity apps to keep geeks happy. They were damned good.
Microsoft bought Nokia (spelling the end of other brands making Windows handsets) in late 2013.
It then sacked a lot of its staff, made a pretty good Lumia 950 XL and lost $7.6 billion before selling the name to HMD global that now make Nokia Android smart and feature phones.
The last iteration, Windows 10 Mobile hit the streets on 21 January 2015.
Windows 10 Mobile did a great job looking and feeling like Windows 10 desktop on a small screen. Microsoft Developer conferences used none-too-subtle persuasion to get developers to bring Android and iOS apps to the ecosystem and provided free iOS Objective-C, Android C++ and Java to port apps with very little effort.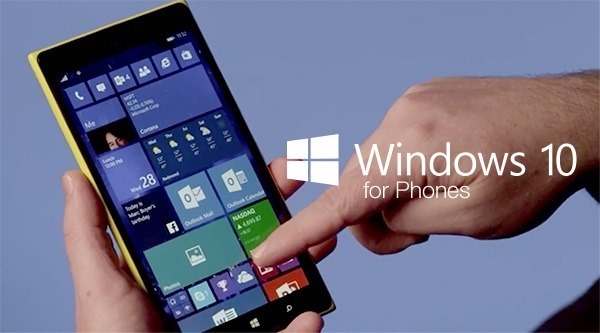 But that failed, and the result was a lack of popular iOS and Android apps. Not so gradually, Android took 85-90% of the market share and Apple the remainder.
GadgetGuy's take: Windows 10 mobile
The Balmer bluster era was over. Then came the total opposite – the Satya Nadella era of openness. That included making Microsoft Office available on iOS and Android and a cloud strategy that has seen it eclipse Apple as the world's largest tech company.
I won't go so far to say Microsoft is cool again but every one of its software, hardware and services is at worst highly competent and in some cases an outright winner.
Microsoft in 2019
Its Surface range is now one of the top-five PCs in the US with 4.1% of the market on a fairly limited model range.
Windows has 88% of the PC market – laptops, tablets, desktops. (Source Netmarketshare)
It has a fair slice of the iOS and Android ecosystem productivity apps. In the paid productivity space Office and Office 365 almost have the market to themselves with most of the enterprise and education markets using it across all operating systems as a standard productivity tool. Its share is around 70%, and Google's G Suite is less than 20%, and a sizeable proportion of that is on the emerging Chromebook market that does not yet run Office 365. (Source various)
In the cloud (Infrastructure as a Service) Microsoft Azure has about 30%, AWS about 40% and the remaining 30% is Google (3%), IBM (3%), Rackspace (3%) and other (21%). (Source Gartner)
In the paid sever arena it has most of the corporate in-house market. In the cloud and web services it is ranked #1 in the paid server OS space and #8 overall (about 35%) out of 33 operating systems – most of which are open-source Linux based like Ubuntu (35%), Debian (32%) or CentOS (21%) and many of which are free apart from implementation costs. (Source Wikipedia).