Congratulations Mr and Mrs OPPO. You have given birth to a unique baby Find X flagship. One that might change our purchasing decisions from the other contenders.
OPPO has come a long way in a short time. At last count, it had sold well over 200 million handsets. It is number four globally and number three in Australia. Its R-series were the global best-selling Android handsets in 2017.
In 2016 I went to the factory in Shenzhen. It has impressive equipment, R&D and testing facilities. When asked why it focuses on making very Applesque looking phones the designer said, "That is what the people want." Who am I to argue?
Well, there is nothing Applesque about the Find X, Find X Super Flash or the Find X Lamborghini Edition.
Spoiler alert
The OPPO Find X is a first-class, flagship product. It will appeal to the fashionistas or those who want something very different.
Some things preclude me awarding it the outright crown. But you must determine if they are deal breakers.
microSD slot. With 128GB storage who cares?
Qi charging. I know that is my bugbear – it may not matter to the fast charge brigade.
NFC for Google Pay. QR verification codes are safer.
Formal IP rating. Still, it sold 200+ million handsets like that.
OPPO Find X exceeds most flagship paradigms, so we are happy to forgive it for the few foibles.
Throughout the review, we compare it to the Samsung Galaxy S9+ or Note9 – for convenience we use the letters GS9 or GN9.
Review: OPPO Find X Model CPH1871
Australian Website here.
Out of the box – a very beautiful box Santa (hint, hint)
OPPO Find X – 8/128GB
Factory-fit glass protector
USB-C buds/mic
Type-C to 3.5mm Audio Adapter
Clear polycarbonate bumper case
OPPO VOOC fast charger 5V/4A (20W)
UBC-C Cable (Special 'green' version for VOOC). You can use a standard USB-C cable and charger, but it won't fast charge.
We issue the standard warning that you must buy the model CPH1871 with Australian firmware EX_11_a.08 as it works on all Australian Carrier LTE bands. It is exclusive to JB Hi-Fi at $1099.
Find X has three variants
8/128GB with standard VOOC (0-100% in 1.5 hours) for $1099
8/256GB with new VOOC Supercharge (0-100% in 35 minutes) for $1,299
Lamborghini Edition 8/512GB, Lamborghini custom skin and UI and Super VOOC for $1,998
All share the same camera, 3D facial recognition and Qualcomm Snapdragon 845 flagship SoC.
First impression – Where is the camera?
Where is the camera – both front and rear? The innovation is via a motorised camera module that slides out of the top in .5 seconds.
Then the colours. Choose from Glacier Blue or Bordeaux Red. Both have Gorilla Glass 5 front and back. The glass has a gradient design of floating highlights along the edges that change colours at different angles. It has OPPO's trademark matching colour, ultra-thin, alloy frame.
This appeals to the fashion crowd. It has already become an aspirational purchase in China earning the title the world's coolest smartphone. Or as one reviewer put it, "Kneel to the God of the bezel-less phone."
In all, it is the most beautiful glass slab I have ever seen.
Congratulations OPPO for daring to be different. Just as Apple had the notch, I suspect we will see more pop-ups. OPPO will go down in smartphone history as an innovator. You can't ask more than that.
Screen
Screen
6.42" (same size and curve as the GN9)
2340 x 1080, 401ppi, 19.5:9 ratio, 93.8% S-T-B-R
430 nits (typical)
100% DCI-P3 colour space, Gorilla Glass 5
At 6.42" very few phones in the price bracket can compare. The front is almost all screen except for a very small top and bottom bezel.
It is a Samsung made AMOLED screen – not a QHD 2960 x 1440 as per the GS/N9 but still of the same quality. Interestingly the GS/GN9 (and other QHD screens) default to 2280 x 1080 or lower to save battery, so the Find X screen is pretty much an apple for apple comparison.
You can change colour settings from cooler to warmer (infinite adjustment), and there is a blue-light setting.
It supports 100% DCI-P3 colour space (excellent and something like 231% sRGB) and has very accurate colours.
It also has video display enhancement that is HDR in all except name (we suspect for licensing reasons). When you play HDR content (and we have some test material), it brings out details in the shadows and stops highlights flaring out. The Qualcomm 845 chip supports ULTRA HD PREMIUM, a new standard for 4K capable smartphones.
While the GS9 leads the pack for outdoor readability (376 typical to 631 nits max) the Find X has 426 nits (typical) and is about 10% less readable. It is way above any premium IPS LCD screen.
Oh, and because it is AMOLED, it supports VR games and content.
Performance
Processor
 10nm Qualcomm Snapdragon 845 (2018 Flagship processor)
8-core Kryo 385 CPU @2.8GHz
Spectra 280 image sensor processor for still/video to 60fps
Hexagon 685 DSP for always aware AI
Snapdragon Neural Processing Engine
Secure Processing Unit (SPU) for security
GPU
Adreno 630 GPU
Open GL ES 3.2, Open CL 2.0, Vulkan, DirectX 12
H.264 (AVC), H.265 (HEVC), VP9, DisplayPort over USB Type-C support
Ultra HD Premium video playback and encoding @ 4K (3840×2160) 60fps,
10bit HDR, Rec 2020 colour gamut
RAM
8GB/128GB (106GB free)
The link to the Qualcomm's 845 website above is because OPPO has one of the better hardware implementations using Qualcomm's native features. Many makers shave cost by using different brand modems etc.
It runs about the same speed as any smartphone using a Qualcomm 845 SoC, e.g. LG G7 ThinQ, Sony Xperia XZ2 and HTC U12+. The GS/N9 use either an 845 or an Exynos 9810 SoC that is similar.
The Adreno 630 GPU performs extremely well on its 1080 screen and 50% better than the Kirin 970 in the Huawei P20 Pro. There is good mobile gaming grunt here.
With a Qualcomm 845 and 8GB, the phone performs very smoothly.
Communications
Comms
Wi-Fi AC dual-band, 2×2 MU-MIMO
BT2.1+EDR, BT5.0
Wi-Fi AC achieves the maximum 867Mbps at 2m from our D-Link AC5300 router. It holds on well to about 15m and then gradually drops off to 30m. Very good.
While most phones quote Bluetooth 4.x or 5.x, few include the BT 2.1+EDR that is a secure implementation for closer pair devices. This stops man-in-the-middle snooping. It also has Sniff Subrating to improve battery use with Bluetooth devices.
Sound
Sound
Earpiece (part of the pop-up) with almost invisible bezel slot when the pop-up is retracted.
Single bottom firing speaker.
Real Original Sound Technology by Dirac (works with headset or Bluetooth) gives as huge +/-12dB adjustment to bass, midrange and treble.
Headphone monitor (live karaoke experience in headphones).
The Find X ringtone reaches 82dB – that is loud. Handsfree was crystal clear reaching up to 75dB.
Audio/video content reaches 75dB. The small downwards-firing speaker delivers some upper-bass, extremely good mids and treble falls off from 10kHz. It is a mid-signature that allows substantial adjustment (in headsets anyway) for bass or bright vocal.
External audio produces an excellent flat 10Hz-30kHz signal at good signal strengths.
Using the standard SBC codec, it produces better than average sound from our reference Sony WH-1000XM2 headsets. Here the Real Original Sound Technology made a huge difference – you could ramp up the bass to booming levels.
Hidden gems
You can enable developer mode and uncover a lot of interesting things.
For example, hidden under Bluetooth Audio Codec, you can enable Bluetooth AVRCPO 1/6. It then allows you to change the SBC (default) to AAC, aptX, aptX HD, and LDAC. You can also get 32-bit/96kHz sound as well.
I re-ran the tests on the Sony WH-1000XM2 headphones that support LDAC. I was blown away – sweet. Oh, and there is a hidden 'absolute volume' limiter that can crank out a few dB more from the speaker without perceptible distortion.
Other
Other
Mini-Kinect facial recognition technology
No fingerprint scanner
Apple's iPhone X uses Mini-Kinect technology for 3D facial scanning. Similarly, OPPO uses IR light and projects 15,000 dots to read your face in three dimensions with "millimetre-level" accuracy.
It is fast and accurate even with a .5 second pop-up camera time. AliPay accepts it for e-payments.
We did not have time to play with the Kinect camera, but it also enables lighting effects (like two coloured lights shining on a subject). Or it can generate animated 3D cartoon avatars – or 3D Omoji in OPPO speak. You can create videos of them and send them through chat apps.
Battery
Battery
3730mAh battery
USB-C 3.1 VOOC 5V/4A fast charge
50% in 30 minutes; full charge in 1.5 hours.
90-hour endurance rating (GS9 97-hours)
Note Super VOOC will do 0-100%inb 35 minutes – that is the fastest I have seen.
From dead flat, the first charge was 75% in 30 minutes and a full charge in 1.5 hours – better than claimed.
I ran the standard 1080p video loop at 50% brightness and aeroplane mode. At around 16 hours it is impressive.
I had it for a week. The first two days were intensive, but I still had 30% left after an 18-hour day. Heavy users will charge each night.
But the other five days it was a 'normal' phone – calls, web browsing, occasional photos and a bit of GPS. I found it went well past 24 hours use. It usually had about 30% left the next morning after I forgot to charge it the night before.
In any event, VOOC is very fast and very convenient. It uses two internal batteries in parallel. It is much gentler on batteries (far less heat) than other fast charge methods that dump higher voltages into batteries for a quick charge (far more heat).
4G/LTE (Dual Sim version)
LTE
LTE Cat 18 Downlink/Cat 12 Uplinks (1200/150Mbps)
LTE FDD:B1/2/3/4/5/7/8/12/13/17/18/19/20/25/26/28/29/32/66
TD-LTE:B34/38/39/40/41
Supports Telstra LTE-B channels
Sim
Dual – both can be 4G
Other
VoLTE and VoWi-Fi depends on the carrier
HD and Ultra HD voice
Outside Telstra George Street Sydney (4GX) it crept over 1Gbps. On Telstra four bar reception on the NSW central coast, it is 150/30Mbps. This is like the GS/N9, LG G7, Sony XZ2 and HTCU12+.
Dual sim can both be 4G. You can set different ringtones.
I particularly like the VoWi-Fi feature (as on all 845 phones) that makes calls over Wi-Fi when available – it reduces the use of mobile data.
Operating system
OS
Android 8.1.0
ColorOS
Update to Android P coming
This is the best, lightest ColorOS yet. Benchmarks show it good optimisation for the Qualcomm 845.
It focuses on AI (by the Qualcomm Hexagon 685 DSP processor) and is always aware. It adapts to your usage patterns and can begin to show suggestions (swipe right). In the short time, we could not test this fully. It will interrogate calendar appointments, weather, world clock, flight info, among many other sources. You can select/configure these, or leave them to the "Smart Assistant".
Build
Colours
 Glacier Blue or Bordeaux Red
Build
Metal frame
Gorilla Glass 5 front and back withstand drops from up to 1.2m
Scratch Protector
300,000 camera slide testing – 10 years typical use
Dimensions
156.7 x 74.2 x 9.4 mm x 186g
IP Rating
OPPO says it will withstand normal rain use
I am confident that OPPO has solved any pop-up camera issues. 300,000 tests – 5-10 years of typical use.
I would use the bumper case.
A full teardown is here.
What's missing
Missing
3.5mm audio jack (USB-C adaptor supplied)
Qi charge
NFC
IP rating
Notification LED
It is up to you if these are deal breakers.
Camera
Rear Camera 1
Primary
Rear camera: 16MP RGB (Sony Exmor RS IMX519), f/2.0, 1.22µm
PADF, OIS, HDR, 2X digital zoom, single LED flash,
Automatic scene detection for food, snow, pets, sunsets, grass, etc
Expert mode as well.
Rear Camera 2
Depth/bokeh/detail
20MP RGB f/2.0, 1.0µm (Sony Exmore IMX376k)
Selfie
25MP, f/2.0, .9um, HDR, Beautify and 3D smart capture (Sony IMX576 sensor)
The Sony Exmor IMX519 is a 16MP sensor, 1.22 um pixel (mid-size), with Phase Detection Autofocus. It does not have EIS (electronic image stabilisation). It is capable of video at 1080@60fps or 4K@30fps. OPPO add optical image stabilisation (OIS) to the main lens and its AI features.
The second 20MP camera uses a Sony IMX376 sensor. Its purpose is solely to assist the primary camera in resolving detail and for depth calculation when doing bokeh/portrait shots. Interestingly the Qualcomm 845 does not support a 20MP second camera, and OPPO uses this sensor in pixel binning (pixel stacking to select the best pixels) shooting in 5MP for greater detail.
It is very much a proven format of the R15 series (GadgetGuy review and Exmor details here) and OnePlus 6.
The result is faster, clearer shots with less noise. It also works well with OPPO's beauty software. In summary, it allows lower ISO with shorter exposure times.
But the second difference to the R15 series is the Qualcomm 845 SoC and its dual 14-bit Spectra 280 image sensor processors. This adds artificial image stabilisation and gives the previous setup so much more post-processing power enabling even better results.
AI
Find X can detect 800 scenes to identify the environment and adjust features such as lighting and contrast accordingly.
Daylight, outdoors
We could not fault the outdoors shots. Lots of detail, colour, contrast, and sharpness to please. AI is interesting and will recognise scenes and attempt to correct for them without losing the integrity of the image or colour.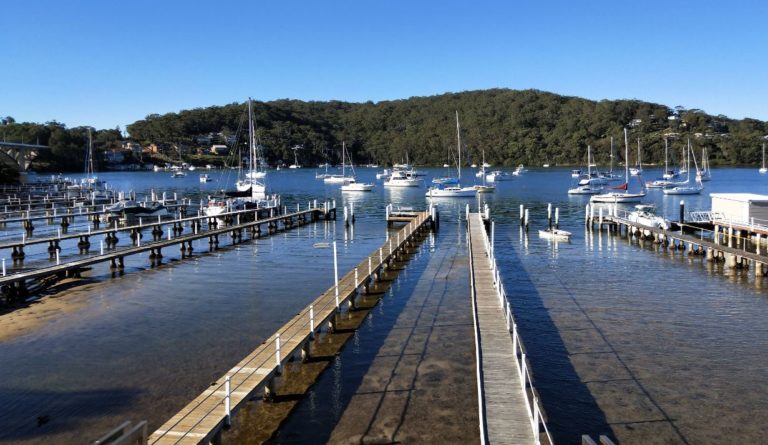 HDR does its job, and with the Qualcomm 845 powerhouse I left it on. There was no hunting for exposures – quick and snappy. ISO 100, 1/988 sec, 5MB
Indoors Office Light
Indoors shots were impressive. Accurate colours and good details.
ISO 226, 1/50 sec, 2.8MB
Low light – no flash
Accurate colours, HDR brings out the highlights, a little noise creeping in. We suspect the 20MP shoots at 5MP gathering more light to reinforce the 16MP main camera.
ISO 731/1/33 sec, 2.3MB
Selfie: 25MP snapper – get out!
The camera uses a 25MP Sony IMX576 sensor that is the same as the Huawei P20 Pro, Sony Xperia XZ and Nova 3e.
I don't do selfies – at least I won't show them to you. Selfies are fast, ISO 331, 1/25 sec and a 3.3MB picture. It has a fixed focus, so you need to have the camera at the right distance. HDR effects are also mandatory! Bokeh was good despite not having two lenses. The 3D modelling camera looks after that.
The beautify features (post-processing) include One-tap beauty (I need several taps), whitening (or tanning), dermabrasion (to remove wrinkles), blemish removal slim face, enlarge eyes, brighten eyes, remove panda eyes, whiten teeth and more. Look out Tinder!!!
There are also the obligatory stickers, Omoji and more.
Video
It does superb 4K@30fps with OIS. Colours and details are on par with other flagships. The Qualcomm SocC supports HDR10, HLG, and H.265 (HEVC) video capture.
Camera summary
I laugh at reviewers who profess that one brand is vastly better than another citing a highly subjective points system.
For example, saying that the Huawei P20 Pro with three rear cameras is the best (and it may be by a very, very small margin) because DXOMARK says so. It is great camera but a) it is nowhere near the quality of a DSLR and b) it needs very skilled hands to get the best out of it.
I challenge any user to spot the difference between other flagships cameras. HTC U12+, Samsung Galaxy Note9, Samsung Galaxy S9/Plus, Sony XZ2, Google Pixel 2 XL, LG V30+/G7 ThinQ and now the OPPO Find X are all damned good!
As I wrote in the Huawei P20 Pro review, "In full AI Master auto Joe and Jane Average will find the Samsung GS9+, Google Pixel 2 XL, LG V30+, Sony XZ2 and HTC U12+ are slightly better." What I meant is that it is easier to get great results.
GadgetGuy's take. OPPO Find X, Different, good
You buy this phone for the style and design. If you want the best-looking smartphone with the highest WOW factor, then this is it. It is a marvellous piece of out-of-the-box thinking.
If you want a phone that offers you the most features or the best camera, then the GS9or GN9 is the way to go – but it will cost a few hundred dollars more.
I could suggest that Sony, LG and Google Pixel's almost pure Android is better than a ColorOS user interface. The fact is that all the majors now commit to Android security system updates. UIs, cater to the Google-free Chinese market.
XDA Developers website has a comprehensive Find X user forum. Note that most comments are about the Chinese version and to meet its government restrictions.
OK, sermon over.
Pro
The first bit of original design in many years. I would put it up there with Motorola Z series and its magnetic clip-on mods!
The highest screen-to-body ratio ever (93.8%) – it is 6.42" of all glass courtesy of the pop-up camera. Perfect screen too.
The camera is on par with other flagships.
Selfie camera goes above and beyond with AI and beautification
OPPO know how to tune the Qualcomm 845 flagship processor. It also uses all the 845 smarts instead of cheaper ''
3D face recognition is fast in all light scenarios
The fast pop-up camera should last
Flagship grade in almost every respect
Con
ColorOS needs a little learning to find where everything is
When XDA Developers works out how to install Android One, this will unlock the phones full potential
Price
$1099 from JB Hi-Fi
Rating
We rate it using the flagship paradigm. It loses some points for lack of IP, Qi and NFC but wins some on design.
Overall: 4.4 out of 5
Features: 4 out of 5 – missing some of the desirable flagship features
Value for Money: 4 out of 5 – About average
Performance: 5 out of 5 – Qualcomm 845 perfectly tuned powerhouse
Ease of Use: 4 out of 5 – You will need to learn Colour OS
Design: 5 out of 5 – excellent use of the pop-up camera for 93.8% S-T-B-R
Price
$1099 from JB Hi-Fi.
See why OPPO have become so fashionable.
The first true innovation in a 'glass slab' for years
No deal breakers - its not perfect but it looks so good