OPPO gave delegates to its 2019 Future Technology Communication Conference a preview of two important technologies. A 10X lossless zoom 'periscope' camera and a 15x enlarged screen area for fingerprint recognition.
GadgetGuy has not seen the 10X lossless zoom technology first-hand, but it works on periscope technology. Only this time instead of 'up-periscope' it is laid 'on its side' in a traditional smartphone chassis. OPPO first flagged this in 2017 – see the image below – it explains it better.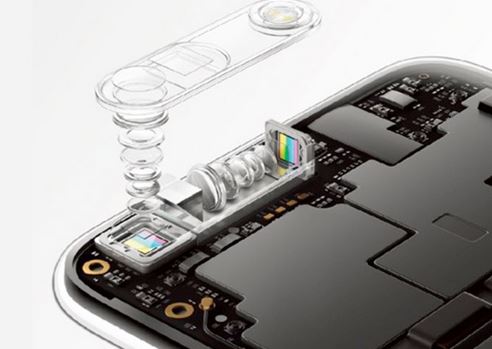 The new 10X lossless zoom uses three lenses – Ultra Wide Angle, Ultra Clear Master and Telephoto lens combination.
Ultra-wide-angle camera has an equivalent focal range of 15.9mm, bringing a unique capability to the wide-angle viewfinder
Primary Ultra-Clear Master camera follows OPPO's signature superior camera capability to guarantee the highest photo quality
The telephoto camera, with the help of is 159mm equivalent focal range and original "peep-up structure" supports high-magnification zoom and ensures a high-quality long-distance shot.
This camera combination works to create the highest quality images and videos while maintaining lossless zoom in a variety of zoom ranges. To maintain image quality at all ranges, OPPO has introduced dual optical image stabilisation (OIS) on both the standard and telephoto cameras.
Periscope tested under battle conditions
OPPO uses industry benchmark drop tests. The prism component had two rounds of 10,000 drop tests (each for front and back) and 2,000 times each on the remaining four sides – 28,000 successful drop tests did not break it.
Increased fingerprint recognition space
OPPO call it wide zone fingerprint recognition – an area of 15x the current fingerprint recognition zone. Users can unlock their phone, or pay by fingerprint, anywhere in the zone.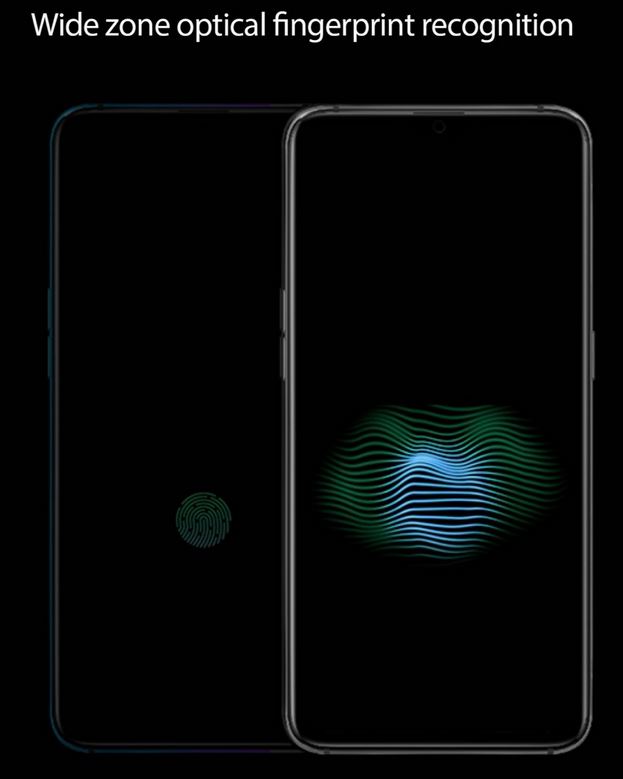 It also caters to innovative functions including two-finger simultaneous entry and authentication, which exponentially improves payment security and achieves a security level 50,000 times more secure than single fingerprint unlock.
We suspect this technology uses a variant of Qualcomm's new Ultrasonic scanning technology. This is far more secure than current optical solutions that can be fooled by a photocopy or gel print. LG and Samsung are working on building ultrasonic scanners into AMOLED screens without increasing the thickness or weight. So far OPPO and sister company Vivo have demonstrated this technology. The next step is nota 15x increase on recognition area but anywhere on a full screen.
OPPO Australia Managing Director Michael Tran said,
 "We pride ourselves on investing heavily in research and development to improve and innovate smartphone camera capabilities. Achieving a true lossless zoom has been a challenge for any smartphone on the market, and we are excited to introduce this innovative solution and further evolve smartphone camera technology."
GadgetGuy's take: OPPO has had a year of firsts in 2018.
Its new camera technologies including the 3D Stealth pop-up Camera in the Find X, Ultra Night Mode and 3D TOF in its R17 Pro and advanced AI camera capabilities are leading edge.
Add to that the fastest, fast charge to date with Super VOOC – 0 to 100% in 35 minutes (statement verified by the Verge) and we look forward to other innovations this year.