OPPO have come from an obscure brand five years ago to one of the largest in the world. They have done it by making amazing quality and performance phones like the OPPO R15 Pro.
Michael Tran, OPPO's Australian Managing Director 'poppoed' into GadgetGuy for a chat. He revealed the new six-monthly model product cycle (and it is hard to keep up) and some of its secret sauce that has led to rapid growth.
OPPO's strategy is obviously working as its R11 series (replaced by the R15 series) has become the world's second-largest smartphone by sales volume. In Australia, the R9 was the largest single selling smartphone in 2017.
All we can say is that its 'fashion-centric approach (the Cosmic Purple and Ruby Red are stunning) and its focus on the 'cameraphone' (now a trademark for OPPO) make this a desirable device. In Asia, and I daresay Australia, OPPO is now part of the culture.
In the box
OPPO R15 Pro
OPPO premium 3.5mm earphone/mic
VOOC Fast charger 5V/4A
VOOC USB-A t micro-USB (if you use a standard cable it will not fast charge)
Clear polycarbonate bumper case
We issue the standard warning that you must buy the genuine Model CPH-1831 with Australian firmware as it works on all Australian Carrier LTE bands.
The first impression

How could you not love the Ruby Red review unit? Mind you the ruby red flower home screen was a little over the top for me. No issues – OPPO has a huge theme store.
Specifications OPPO R15 Pro Model CPH-1831
We have changed our 'monolithic' specifications table to place relevant comments and tests after each segment.
Screen
Screen
6.28-inch, 2280 x 1080, 19:9, 401ppi, AMOLED
89% S-T-B-R, Gorilla Glass 5,
Pre-applied glass protector
With Notch
At 6.28" very few phones in the bracket can compare. The front is almost all screen except for the 'notch' and a small bottom bezel. It is brilliant for videos.
OPPO uses a Samsung AMOLED with a diamond pentile matrix. This means two smaller oval-shaped green for every larger diamond shaped red and blue pixel (RGBG). Samsung has been using this since the Galaxy S5. The primary advantage is lower power consumption for higher resolutions.
At 410 nits white, 0 nits black and an infinite contrast sunlight readability is as good as any other AMOLED screen.
There is no sRGB or DCI-P3 rating. It has three colour presets – cooler, warmer and default. Colours are accurate within the preset chosen.
It is AMOLED – what more do you need?
Performance
Processor
Qualcomm SDM660 Snapdragon 660
4×2.2 GHz Kryo 260 and 4×1.8 GHz Kryo 260
GPU
Adreno 512
Game acceleration mode
RAM
6GB
128GB (105GB free)
microSD to 256GB
OTG
The Qualcomm 660 is the fastest of the current 6-series. It is equivalent in many ways to last year's flagship 835.
OPPO and sister companies vivo and OnePlus use it almost exclusively. But you will also find it in the BalckBerry Key2 and Nokia 7 Plus.
The Adreno 512 is competent with most high fps games. Game mode disables most background tasks and notifications.
6GB is more than enough RAM to futureproof this for many years. The microSD can be formatted both as internal storage and to install apps.
Comms
Comms
Wi-Fi AC dual band, Wi-Di, Hotspot
Bluetooth 5.0
NFC
Micro-USB 2.0 OTG
The Wi-Fi AC, MIMO gets 867Mbps at 3 metres from our reference D-Link AC5300 router. That is as fast as you can get without going to a flagship and MU-MIMO.
Bluetooth 5.0 is the latest. It does not have aptX HD or LDAC hi-res audio.
NFC is great for Android Pay.
Sound
Sound
3.5mm audio jack
Earpiece
Down-firing speaker
Software EQ for headphone
The earpiece speaker is for the phone only, e.g. not stereo.
The bottom firing speaker is for hands-free and sounds. It produces a mid-signature for clear voice.
Ringer volume and voice/music were up 75dB. Loud but not the extremely loudness of the Huawei P20 Pro!
OPPO Has an audio heritage, and the frequency response was a full 20Hz to 20kHz when fed to an amp or via Bluetooth to our Sony WH-1000XM2 reference headphones.
It does not support hi-res audio, but it was easy listening.
It has a standard 24-bit DAC, and the supplied buds (very Apple-like) were particularly good.
Other
Other
Fingerprint sensor rear
128 facial feature unlock
GPS and e-compass (all)
OPPOs blazingly fast fingerprint sensor does not disappoint. It works every time.
New is Facial Recognition, and it works in all light conditions.
Battery
Battery
3430 mAh battery
VOOC Flash Charge 5V/4A (20W)
5 minutes for 2 hours talk time
USB 2.0
Endurance rating 86hr
It is a full 24-hour battery. We even got two days at one stage.
VOOC is OPPO's proprietary fast charging. Instead of dumping higher voltages and amperages as Quick Charge does it uses two batteries in parallel instead. That way the 5V/4A charges two 2A batteries that run in parallel. It's kinder to battery life and does not generate heat.
It will charge from 0-50% in 30 minutes and full in 1.5 hours. A five-minute charge gives two hours of talk time.
4G/LTE
LTE
LTE Cat 600/150Mbps from X12 modem
Dual VoLTE and VoWi-Fi
Dual Sim (second is microSD as well)
Bands 1, 2, 3, 4, 5, 7, 8, 18, 19, 20, 26, 28, 38, 39, 40, 41
This phone supports a huge range of 4G bands. It has all unique Australian bands and plenty for overseas roaming. Importantly it supports VoWi-Fi that is vital if you want to make calls in Telstra's new small cell areas.
400/85Mbps speeds on Telstra 4G 4-bar signal strength. Good as it gets.
Operating system
OS
Android 8.1
Security Patch May (review in mid-July)
Colour OS 5.0
Colour OS is OPPO's way of avoiding everything Google as mandated in China. In Australia, we get a full suite of Google apps as well.
Over the years I have seen it go from heavy-handed to a light touch. The learning curve is easy, especially for Apple users.
This version has a new AI engine for things like translation, facial recognition, app optimisation and security.
My only advice is that it is not pure Android and updates will take longer.
Build etc
Colours
Cosmic Purple, Ruby Red
Aluminium frame.
Build
Curved gradiated ruby glass or black ceramic back
The ceramic body does not require antenna lines
Dimensions
156.5 x 75.2 x 8 mm x 180g
IP Rating
IP67 up to 1m for 30 mins
As much as these are lovely colours they are fingerprint magnets and can be slippery. Use the poly bumper case.
Build it solid with an aluminium frame under ceramic or glass.
IP67 is new for OPPO and its about time.
What's missing
Missing
USB-C
Qi wireless charging
Front notification LED
VOOC fast charge uses spare pins in micro-USB that are not available in USB-C. The new Find X has USB-C and a new version of VOOC (which we expect is Qualcomm Quick Charge 4.0)
Qi is not usually in a mid-range phone.
The AMOLED always-on-display covers lack of a notification LED admirably.
Price
For those on a budget, the R15 is almost identical. At $659 it saves a few dollars by using a MediaTek MT6771 processor with similar speed specs to the Qualcomm.
Camera
Rear Camera 1
Primary
16 MP, f/1.7, 25mm, 1/2.6″, 1.22µm), PDAF, HDR
Sony Exmore RS IMX519 sensor
Face detection, AI-enhanced for 120 scenes, AI Beauty 2.0, flash
4k@30fps, 1080p@60fps, 720@240fps
Rear Camera 2
20 MP (f/1.7, 25mm, 1/2.8″, 1µm)
Sony Exmor IMX376
Selfie
20 MP, f/2.0, Sensor HDR, fixed focus
3D lighting technique
1080p@30fpsFacial recognition recognize 296 points on your face
OPPO have started to use the term 'cameraphone'. It indicates that their priority is the best picture for the price – whether it is its entry-level A73, mid-range R-series or the coming, innovative Find X flagship.
My only concern on most models is the lack of Optical Image Stabilisation. While that is not an issue in good light, it means you need to hold it steady in low light. Sure the Qualcomm chip helps here with EIS in smoothing out any judders, but it can result in a softer image.
OPPO co-developed the Sony Exmor IMX519 sensor used on its 16MP Main lens. It's the latest generation only being released in March this year.
To put this in perspective Sony claim a 100% increase in frame rate capture, larger 1.22um Pixel size and a 1/2.6-inch sensor size taking 4656 x 3496 pixels.
OPPO pairs this with a f/1.7 lens, some good smart AI software and the Qualcomm Spectra post-processing power.
OPPO avoided the 'easy' way of using even larger 1.4um pixels instead opting for a larger sensor with 18.7% more smaller pixels.
This gives clearer shots with less noise. It also works well with OPPO's beauty software. In summary, it allows lower ISO with shorter exposure times.
The second RGB sensor is an IMX376 with 20MP support, 1um pixel, 1/2.78″ sensor size and 5120 x 3840 pixels. It is the same as the front selfie sensor.
Why the detail?
It has a 16MP standard lens for normal shooting – that is impressive. The 20MP is for bokeh (depth information), additional light gathering and details (sharpness).
Couple these to the impressive dual Qualcomm Spectra 160 image signal processors and you have very powerful post-processing that delivers great shots in almost all environments. In fact, the second lens shoots in 20MP and combines (pixel binning) the best pixels into a 5MP image that is then used with the 16MP to deliver the shot.
Interestingly the R15 (non-Pro version) has a 16/5MP rear camera (no pixel binning) that appears to do almost as well.
This setup allows shooting down to less than optimal, lighting – 5 lux. I took over 50 photos in a variety of conditions, and all were very good.
OK, it will not be quite as good as say the Samsung Galaxy S9+, HTC U12 Pro or Huawei P20 Pro but its damned close. And it costs a lot less.
Daylight, outdoors
Heaps of detail, better colours (OPPO tended toward oversaturation in previous models), low or no noise and good contrast. We felt HDR was a little aggressive at times and turned it off for good light.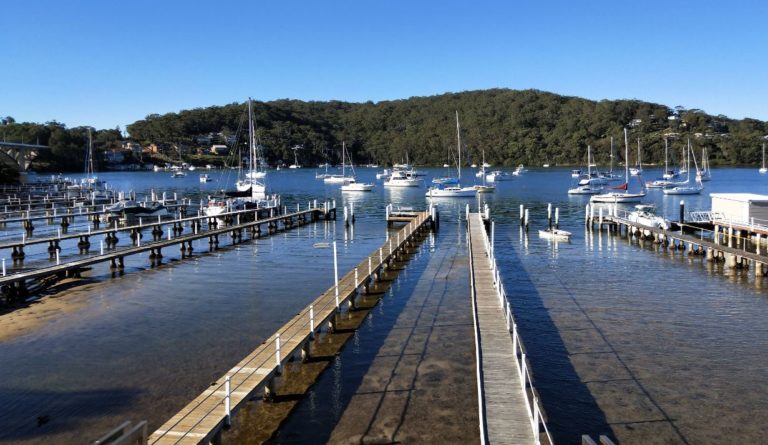 Indoors Office Light
Low light
Selfie
Oppo's selfie reputation shines with this camera.
ISO 344, 1/25 sec, 3.9MB. Its new 3-HDR effect works well, and the colours are accurate. Face mapping AR stickers are fun.
Panorama
3,200 pixels high with excellent colour, detail, sharpness and contrast.
Video
It does not have OIS or EIS. It does have some AIS (artificial image stabilisation) provided by the Qualcomm.
2160@30fps – a one-minute shoot produced a file size of 315MB. 1080p@30fps was half that.
Colour and details are fine but not as sharp as still images.
Slo-mo at 1080/120fps and 720/240fps was interesting. It records at the normal rate and plays back at the slower rate.
AI software
Oppo says AI can identify "up to" 120 scenes, such as shots of animals and greenery.
The rear camera has portrait mode and various soft lighting options, including film light, tone light, and more.
GadgetGuy's take – great specifications and performance in the mid-tier market
IP rating (new), great camera in most light conditions, cool body colours. It is very close to the flagship level but a few hundred dollars cheaper.
It obviously appeals to the younger market – as much as I love Ruby Red or Cosmic Purple, it is not for me.
The R15 Pro is the successor to the R11 and R11s. Ruby Red option is one of the best-looking phones you'll see in 2018.
Pro
28" display and a very high Screen to body ratio – flagship screen
Thin and good in the hand
Youthful coloured chassis
Hard to take a bad photo
Great selfie camera
6/128GB plus internally formattable microSD
VOOC charging
IP rating
Con
Really would have liked OIS on the main camera but that makes for a thicker device
Ratings
Overall: 4.2 out of 5
Features: 5 out of 5 – As a mid-range, it is 5 out of 5. Take off a point if comparing it to a flagship
Value for Money: 4 out of 5 – There are some really strong contenders including last years flagships.
Performance: 5 out of 5 – The best mid-range processor with some flagship performance
Ease of Use: 4 out of 5 – Colour OS
Design: 5 out of 5 – Ruby Red, Cosmic Purple – yes we are shallow
OPPO R15 Pro, OPPO R15 Pro, OPPO R15 Pro, OPPO R15 Pro, OPPO R15 Pro, OPPO R15 Pro, OPPO R15 Pro, 
6.28" AMOLED screen, IP 67 rating, duual camera and Ruby Red or Cosmic Purple - what more do you want?