In use
One thing we've never quite gotten used to is Oppo's take on Android, "ColorOS".
It's still technically the same Google produced operating system, but Oppo applies its own tweaks and modifications, with custom settings and a more Apple-inspired take on the home screens.
This reviewer has never been too fond of this, mind you, and he finds that Oppo's ColorOS is much like Huawei's EmotionUI, with both following designs that makes them too much like iOS with less individuality found here.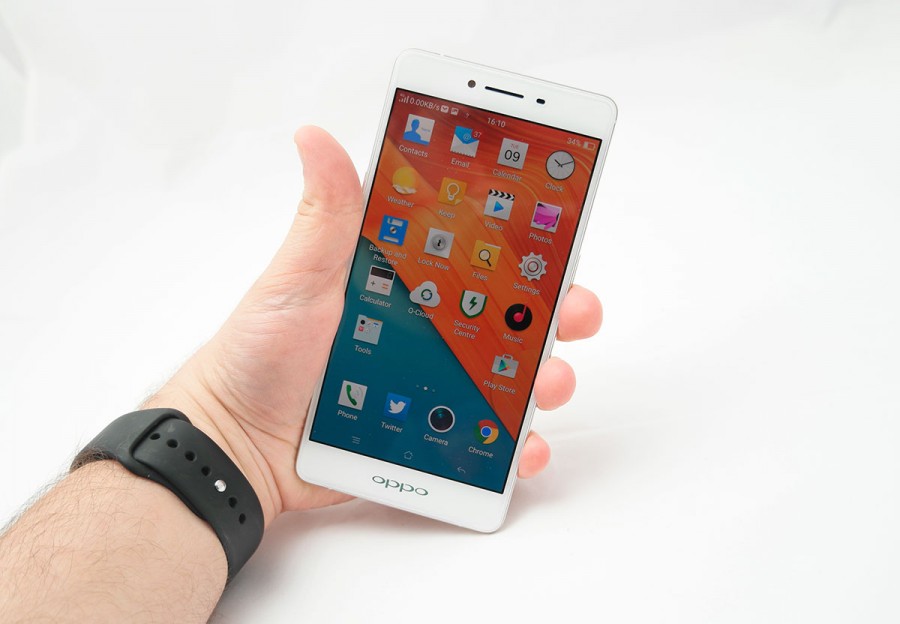 In fact, the whole home screen and shortcut focus of Android is lost in Oppo's ColorOS, with each program existing only on the multiple home screens much like they would in iOS, with the except being that you can add widgets.
If you've come from another Android phone not made by Huawei or Oppo, this can be a touch confusing because it means your programs aren't shortcuts but rather the full thing, so when you remove one, you're not just removing a shortcut, but rather the entire thing.
Coming from Apple's way of doing things, chances are you'll be fine, but Oppo's take is so un-Android-like that it's often hard to take it seriously.
At least the company has shied away from soft buttons on this release, with Google's on-screen buttons used for the R7s.
Beyond this, though, the Oppo practically screams that it's an almost iPhone.
Cameras
Even the camera interface looks like an iPhone, with pretty much the same design and controls.
Touch the screen to get a focus lock, and then flick the exposure slider up or down to the right side, before firing the shot with the big circle.
It's pretty clear where Oppo is drawing its inspiration with the R7s, so are the cameras actually any good?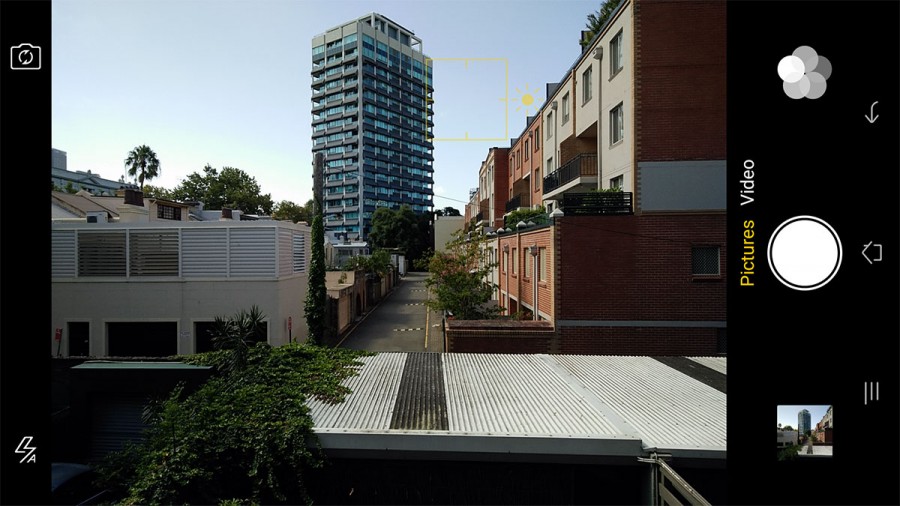 Yes and no.
On the whole, the combination of a 13 megapixel rear camera and an 8 megapixel front-facing camera is a fairly impressive set of specs to accompany a device that sits just marginally over the $500 mark.
Granted, there's no 4K video support here, so that feature is obviously still well and truly in the sights of flagship phones, but at least you're given some decent image capturing abilities in daylight.
In lower light, though, you can see the softness of the images come out, and not even necessarily at 100 percent.
Sure, every smartphone softens up at 100 percent, and quite a few proper cameras do, too, but even when the light dims a little, the R7s feels like it struggles a little to get natural light onto that sensor.
It's not a terrible result, mind you, and there's always that flash to help you out, but the camera on Oppo's R7s mostly caters to daylight, and lots of it.