So you want a big phone over having a tablet, but you're not prepared to fork out the thousand dollars you see other companies are charging. That's cool, and relative mobile newbie Oppo wants to let you know it has something made just for that.
Announced this week for Australia and hitting stores shortly, Oppo's latest attack on the mobile market comes in the form of a 6 inch device designed to bring in anyone who has considered a large screen smartphone but never really thought the often high prices of the smartphones were justified.
As such, Oppo's take on the category comes with a $599 price tag, marginally more than a mid-range model would normally go for, and bringing with it an eight-core processor, Google's Android 5.1 "Lollipop" with Oppo's own Color OS sitting on top, a rear fingerprint sensor, a 13 megapixel rear camera, 8 megapixel front-facing camera, and a massive 4100mAh battery to the table.
This will sit inside of a metal unibody casing which Oppo says is the result of 48 polishing procedures, while the screen sitting up top is a 6 inch Full HD display, with the whole thing weighing a little under 200 grams (192g).
Design is where Oppo has apparently been paying attention, and the company says that this is the first phone of its to feature a "violin arc" design, built to resemble a violin fingerboard for "smooth and accurate motions".
This one is a bit of a confusing statement we'll be keen to test, because with a violin and cello at home, we'll be interested to see how this lines up, or if it's just a neat way for the marketing department to say "curved back", which we suspect it is.
Beyond the design, you'll find a good 3GB RAM and 32GB storage here, as well as a microSD slot to upgrade the phone, provided you only use one SIM. If you decide to use two — and there's the option for that — you'll find your microSD slot is overtaken by the second SIM slot.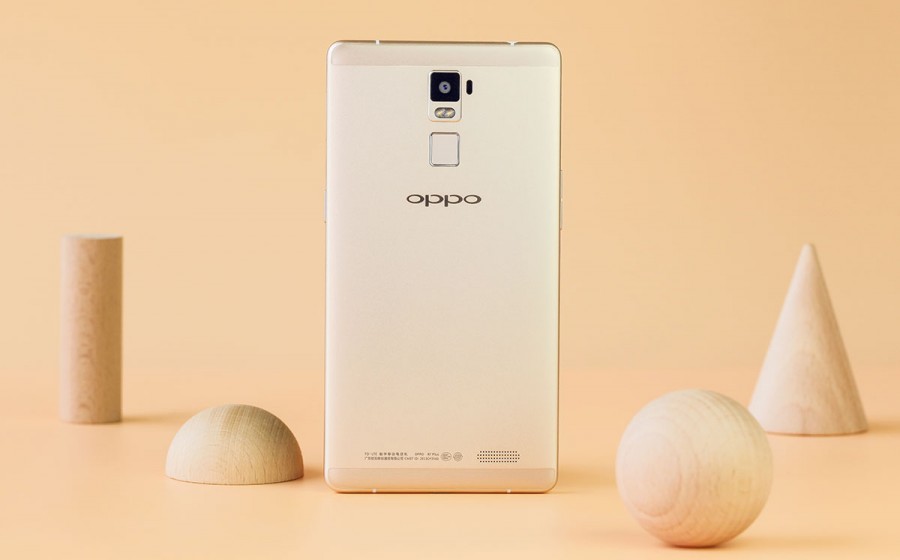 That said, at least you get the choice, and if you're heading overseas, you'll be able to decide which is more relevant: extra storage or a secondary SIM slot.
Locally, however, you'll find support for 4G LTE, as well as 802.11a/b/g/n and 802.11ac, as well as Bluetooth and GPS, too, making it spec'd like a high-end phone, though with its sub-$600 price, closer to a mid-range model.
"We are delighted to get this device into the hands of our Aussie customers," said Michael Tran, Marketing Director at Oppo Mobile in Australia.
"The R7 Plus embodies the ultimate mobile experience and is our most advanced smartphone to enter Australia to date."
You've already seen that $599 pricing, and you'll find this one exclusively in Dick Smith stores shortly, at least for the moment, with pre-orders beginning this week, with the product set to arrive next week.