When Panasonic released its latest flagship camera last year, it's focus was almost as much on its video capabilities. But the new Lumix DC-G9 brings things very much back to still photography.
Features
That's not to say that the DC-G9 doesn't do video as well. Indeed it does, and it has most of the features you might want, including 4K at 60 frames per second and both 4K and FullHD slow motion. But it brings certain features considered the norm for high end still photography for $500 less than the DC-GH5. That's the aforementioned Panasonic flagship.
It's similar in size to the GH5 and offers the same 20.3 megapixels of resolution. Since it's mirrorless and uses the Micro Four Thirds lens system – enjoying its tenth anniversary this year – it's more compact than a typical full frame DSLR. But you can get smaller (and cheaper), for example the Lumix DC-GX9. It has a decent feel in the hand, especially the right hand. There's a reasonably bulky grip for we righties. How that works for lefties I couldn't say. If you're one, you should play with a DC-G9 in a shop.
Panasonic says that the camera has a "Splash/Dust/Freezeproof rugged design".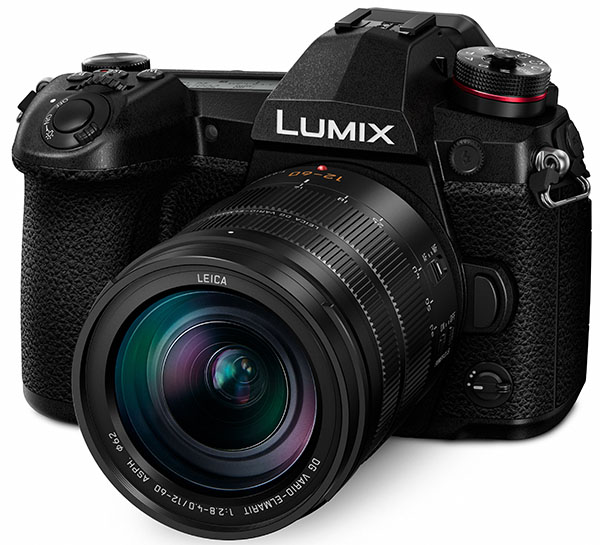 The controls have been re-arranged from the GH models in a largely sensible way. They had an inconveniently placed "display" button under the heel of the right hand. That has been moved. The mode dial has been moved to the left side of the camera. The drive dial for choosing things like burst and bracketing is now a ring underneath it.
There are three function buttons for which you can assign functions. The adjustment dial is in two places: as a dial at top right and as a vertical dial just behind the shutter release. You can use the first with your thumb, the second with your index finger. Just behind that one are dedicated buttons for white balance, ISO settings and exposure compensation. Those dials adjust those. Likewise, there what you use to choose aperture and shutter speed if using aperture or shutter priority.
The video record button is on the top, unlikely to be accidentally tapped, but easily reachable when you want it. A switch for choosing focus mode – including manual focus – can be easily reached by the right thumb. A little joystick allows you to change the focus priority area while you're peering through the 3.7 megapixel OLED viewfinder.
When you take your eye away from the viewfinder, the image is displayed instead on the one megapixel rear display panel. It's touch sensitive, so you have the camera determine its settings by choosing on the priority area on this as well.
I love the display monitor on these Panasonic cameras. It folds out sideways on an arm, and then can rotate through 180 degrees. You can put the camera down on the ground and shoot from that level, framing through the viewfinder. You can hold it out at arm's length and still use the viewfinder. Overhead, likewise. And you can close it with the glass side inwards to stow it safely away.
On top, for the first time for a Panasonic mirrorless: a large, clear LCD display showing useful information about settings, shots remaining and so on. In a sense this isn't necessary because all the information is available elsewhere. Nonetheless, if you're not folding in the main display screen, having this information available at a glance is very useful.
The camera supports dual band WiFi plus Bluetooth. The WiFi can be useful for transferring photos in the absence of a wired connection or a card reader, but I find it most useful with Panasonic's smart phone app which allows remote control. Moderate remote control, that is, via a WiFi Direct connection.
Connections include full sized HDMI, Micro-B USB with USB 3.0 support (this can power the camera too), microphone input and headphone output. There's a port at the bottom for adding Panasonic camera extensions like external grips and pro-level audio gear. There are two slots for SD cards, with the newer UHS-II bus supported for even higher throughput.
No flash is built in. You'll need to buy a flash to fit to the shoe.
The camera body alone has a recommended retail price of $2499. The review model came with the 12 to 60mm, f/2.8 to f/4.0 Leica lens. That zoom range is 24mm to 120mm equivalent in 35mm terms. That one's called the Panasonic Lumix G9LEICA, and it costs $3499.
In Use
As always, it takes a little while to get used to a camera. This one was not a shiny new out of the box, but had clearly been used. I charged up the battery, popped in a memory card and went for a drive. When I found something interesting, I stopped to take a shot, and inadvertently took half a dozen. It turned out to be on burst mode. I searched the menu system to switch it off. I looked for a button to switch it off. I checked the Quick Menu to switch it off. To no avail. I did a factory reset. It was still on burst. It took me ten minutes of fiddling around before I discovered the drive control under the mode dial. It had been left on burst, of course.
There are actually two burst positions on the drive control. Within the menu you can assign to them two choices from burst of between two and twenty frames per second, with or without the mechanical shutter operating. With a U3-rated memory card you can record 600 images in a burst … if the battery lasts that long.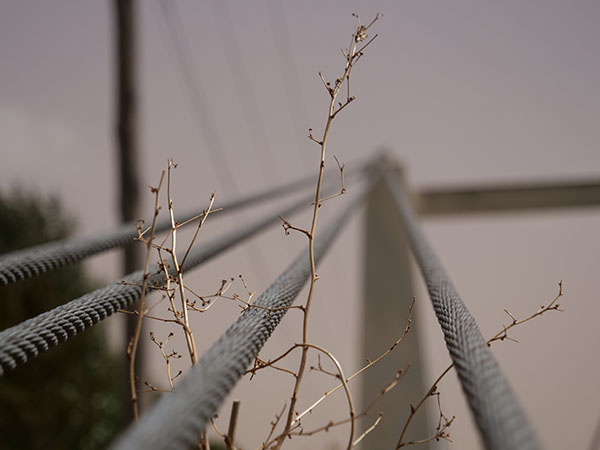 The only other thing that took a bit of getting used to was the shutter release. It was extremely light, to the point of often resulting in double shots. And that was with burst mode off. I must have taken twenty shots accidentally when just trying to half press for focus.
Taking Photos
That apart, the camera was a delight to use. And the shots were themselves a delight. The Leica zoom lens adjusted rapidly and smoothly. Auto focus was sharp and fast. Manual focus was initially confusing because this lens also has a manual/auto focus switch. It turned out that with this lens it was that switch which mattered. When in manual mode, the viewfinder zooms in the centre of the image to help you focus. And it highlights sharp edges when they're achieved. Call it auto assist manual focusing.
The optical image stabilisation is in both camera and lens and the two systems are aware of each other and work together to give up to 6.5 stops of stabilisation. Since the Leica lens isn't very long, stabilisation wasn't really much of an issue.
There are basically as many photo features as you could imagine, including Panasonic's 4K and 6K photo functions. These, in essence, record still photos using the video functions. You can do things like later choose which shot in a series that you want. You can bracket all the important things, including the usual exposure, but also aperture, white balance and focus. Do the focus bracketing and you're well on the way to stacking multiple shots to achieve extreme depths of field.
I've previously demonstrated the 80 megapixel mode available from the camera – ultra, ultra high resolution stills. But only for still objects, and only with the camera mounted firmly on a tripod, because it takes four shots in sequence, slightly moving the sensor between each of them. I can see this feature spreading through the industry. After all, one of the OIS techniques is to move the sensor, so the mechanisms are already there in many cameras.
The Leica lens may as well have been a prime lens as far as quality went. Colour, graduations and sharpness were immaculate. It doesn't have a macro mode as such, but it was easy enough to get close enough for decent images of smallish objects.
But of course, choose from something like a dozen Panasonic-branded lenses, including the new (very, very expensive) 400mm (equivalent) prime telephoto lens, and a bunch of Leica-branded models.
Conclusion
Serious about still photos, but still keen on a bit of UltraHD videography as well? Then check out the Panasonic Lumix DC-G9LEICA. You'll be well rewarded.
Excellent usability, reasonable compactness, occasionally useful 80 megapixel mode, adjustable display panel