Maybe you're sick of Instagram, or perhaps you're just looking to have a little more retro in your life; whatever you are, Polaroid's old school look is now available on Droids everywhere.
Launched this week as a paid app (a little over two bucks locally), Polamatic is Polaroid's attempt to bring the classic look of a retro piece of Polaroid instant film to your Android. Previously, Polamatic was made available for iPhone only.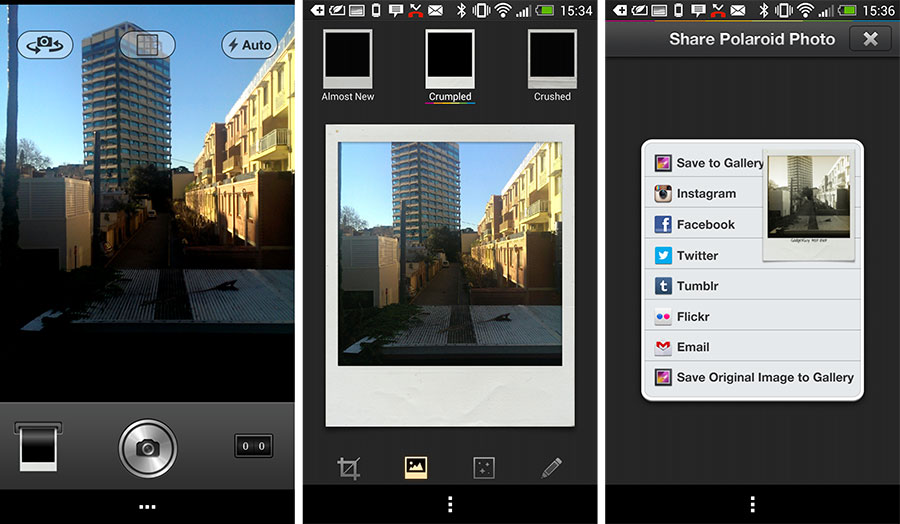 The app comes with its own set of looks inspired by Polaroid film – 20, in fact – as well as several frames that will make your pictures look crumpled, broken, aged, and textured, and even some text writing with 24 fonts to choose from.
There are some bugs, and even on one of the fastest phones in the market (we tested on the HTC One), Polamatic is by no means a speedy camera app, with a several second slow saving time followed by the processing of your choice.
In its current incarnation, the text bog doesn't quite show you the same size words as what it should, but this is probably a bug that will be ironed out later on.
We probably wouldn't depend on Polamatic as your dedicated camera app, but if you're tired of Instagram, it could be worth checking out, but be ready to part with a couple of dollars for the privilege.
It might even be useful for those of you who own the Polaroid Android camera.