Whether you call it a powerstrip, powerboard, or powerbar, there's a good chance you've found the strip of power sockets too long for some locations. But a power cube? That might fix things altogether.
Forget about the long flat rectangular strip we're all using, because the power board is changing shape, with the cube used as the new design for the way to get power to more gadgets.
That's what the Audion PowerCube essentially is, with a 1.5 metre extension cord mounted to a small cube with power ports on several sides, providing four or five sockets, with USB ports also an option depending on the model being looked at.
Designed by Allocacoc, the product is a winner of the Red Dot Design Award, and is considered the world's smallest four or five socket plug thanks to its cubed design. Interestingly, a small stick-on rotation dock is also included allowing you to mount the cube onto a wall and rotate it up to 180 degrees to access the various ports with ease.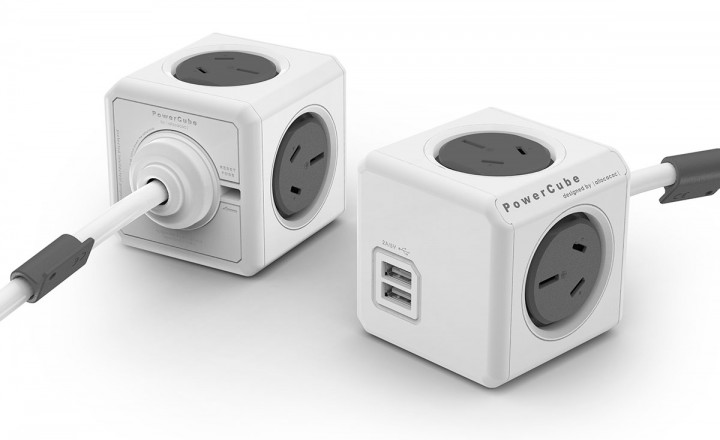 As for protection and USB power, we've checked with its distributors in Australia — Audion — and were told that 175 joules of surge protection are offered, with the two USB ports in the USB variant providing a total of 2.1 amps, making it useful for phones and tablets alike.
Pricing for the PowerCube comes in at a little more than your standard $5 or $10 power strip, however — it's a new form-factor, after all — with the PowerCube Extended without USB chiming in for a recommended retail price of $29.95, while the model with USB (appropriately named "PowerCube Extended USB") fetching an RRP of $39.95.
Availability is now, however, with Officeworks and Dick Smith getting the power strips— err, power cubes first.