Coming up…
The worst part about this knowing what's coming up is realising just how much money we – the gamers of the world – will be spending, with some excellent games making their way out in 2012.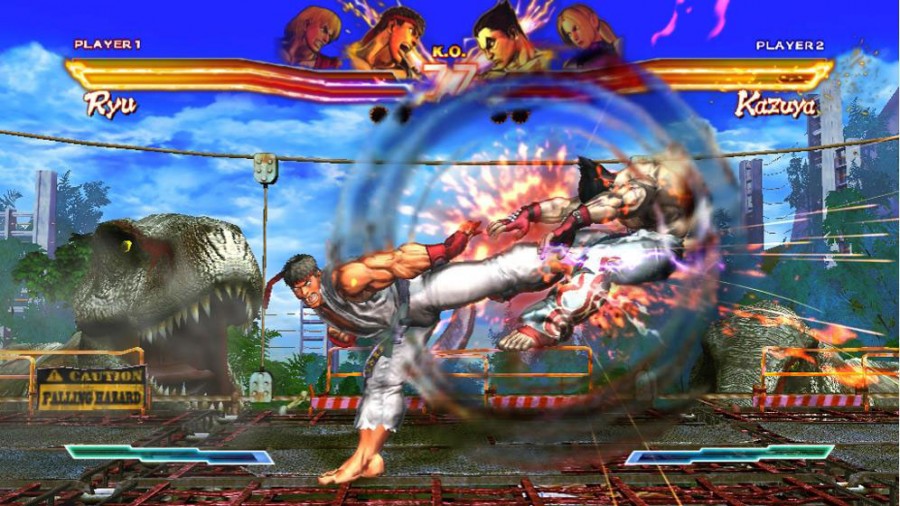 Button mashing is about to get uber-crazy with the release of Street Fighter X Tekken, a fighting game combining two of the biggest franchises on the planet. Will you play as Ryu, Ken, or King? We're told the art in this title is amazing, and we can't wait to get it, playing it in the office as productivity comes to a complete stop.
Our resident sports-gamer at GadgetGuy – we call him Bill – is more interested in the next soccer game to land, FIFA Street 4. Coming to the Xbox 360 and PlayStation 3, this soccer title takes to the streets to let you play soccer all over the world, in places like Tokyo, Paris, and London.
And unlike in real life, you won't have the police trying to stop you at every corner.
Kinect Star Wars is finally coming, with a release date of April 5 pencilled in for the first title that will try to make you feel like a real Jedi. Taking advantage of the Kinect motion gaming accessory, this Xbox 360-only title will let you fly use your hands to unleash the force, wield an on-screen lightsabre, and have a galactic dance off. We're actually not sure about that last one, although with "Star Wars-themed pop tunes" and a way to "battle Darth Vader on the dance floor", how can you go wrong?
Obviously there are lots of ways for it to go wrong.
We hope it doesn't create the same sort of zombies we're expecting out of the next horror title to come out, Resident Evil: Operation Raccoon City, a game that will once again take you to Raccoon City to kill zombies. Arriving in late-March for the Xbox 360, PlayStation 3, and Windows PC, it's sure to revive that zombie-killing bone that we're sure most gamers have.
And one of the most anticipated titles of the year has to be Mass Effect 3, a game that will plunge gamers into the customisable character of Commander Shepard, a hero that can become good or bad depending on the choices you make. If you've played either the first or second Mass Effect, aspects of the game and choices you've made will carry over into the third, making it one of the more evolving games out there. This one's heading to the Xbox 360, PlayStation 3, and Windows PC in early March, with an iOS game also on the way. Expect to lose gamers to this one for a month or so.