Qualcomm MWC 2019 announcements focus on its new QCA6390 Connectivity system-on-a-chip (SoC), for superior Wi-Fi 6 and Bluetooth 5.1 including Android mobile and Windows desktop optimisation. It also ups the ante for Wireless Quick Charge.
Qualcomm MWC 2019 reinforces that the name inside most mass market and flagship smartphones, as well as the Windows on ARM (or WOM – Windows on Mobile), is Qualcomm!
The new QCA6390 SoC is significant as it works in the Android mobile and Windows desktop environment – the latter has mainly been Intel's province.
Wi-Fi 6 – 1.8Gbps speeds
The chip supports HT160 router band aggregation (if the router supports it) that can offer up to 1.8Gbps speeds. GadgetGuy has been trailing this with a D-Link HT160 enabled AC5300 router and regularly gets 1.2Gbps on Wi-Fi 5 – bring it on!
It also has 1024 QAM which simply means it can aggregate 2.4 and 5GHz bands simultaneously for wider bandwidth. Again, your router needs to support this as well as intelligent load balancing.
The chip has 8×8 MU MIMO (router dependent) and better bandwidth management, especially in congested networks. The result could be up to 2x the distance of 2.4 and 5Mhz signals and
As you would expect it uses the latest power management and has up to 67% savings over the previous chip. It also supports new WPA-3 security.
Bluetooth 5.1
I love the new Bluetooth 5.x devices. 5.1 fixes many issues with 5.0 and offers
TrueWireless Technology
TrueWireless Stereo Plus technology
aptX audio technology
aptX playback support: aptX Adaptive
TrueWireless simply means it works well with two wireless buds offering lower latency, up to 60m distance support and a 75% battery life improvement.
Quick Charge technology for wireless power
While Qi is a standard the way, current chargers delivered quicker charge was by boosting the coil output to 10 or 15W. Most devices handle that, but some like the Apple iPhone cap at 7.5W for slower charging. And the speed and efficiency of many Qi products remain inconsistent.
Qualcomm has announced an update to QI that ensures fast charge wireless that conforms to Qualcomm QC standard is easily identifiable.
Qualcomm Wireless charging pads powered by Quick Charge will work with the same Quick Charge 2.0, 3.0, 4 and 4+ adapters.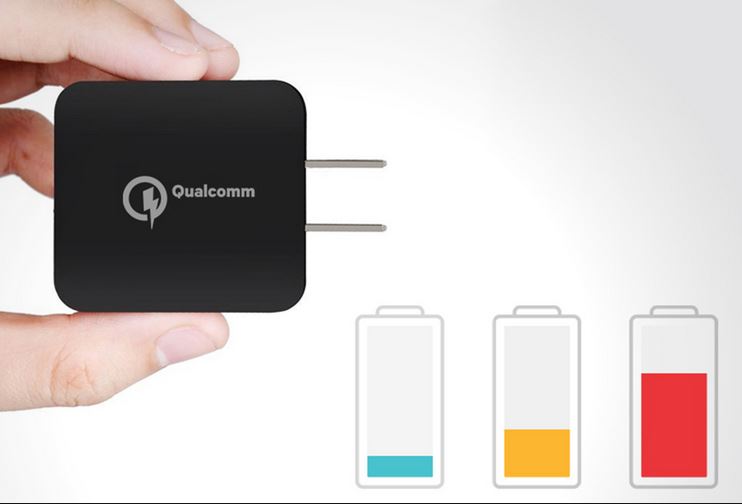 There is a list of Qualcomm QC devices here.
GadgetGuy's take: We need Qualcomm if only to drive innovation and competition!
Almost all the better mass market smartphones and flagships use Qualcomm 3, 4, 5, 6 ,7, and 8 series chipsets. Huawei uses its Kirin silicon, Apple its A series and Samsung uses a mix of Qualcomm and its Exynos SoCs. I don't mean to take away from MediaTek and other ARM foundries – they play in a different cost sector.
In fact, Samsung's new S10+ uses the Qualcomm 855 in some markets and now holds the crown as the title of the world's most advanced smartphone – until Huawei strikes back anyway.
And Qualcomm is a key driver of 5G in the mobile space. Its X50/55 modem is the most widely adopted (of course Huawei has it's Balong 5000).
Just as Intel drove the desktop, Qualcomm drives mobile and is now coming to a mobile desktop near you.