The new 15.6" 4K OLED laptop panel will be commercially available from February and may flow down to smaller panel sizes soon after.
These 4K OLED panels will appear in high-end laptops from HP, Lenovo, Dell and Razer.
New HDR True Black standard
The new 4K OLED panel meets the HDR True Black specification from VESA (Video Electronics Standards Association). Blacks are, well black, offering a significant enhancement to HDR, by depicting high-contrast almost as well as the human eye, making black imagery blacker and white images whiter.
The panel meets 100% DCI-P3 colour gamut and shows 34 million colours which Samsung says is twice that of similarly sized 8-bit FHD panels.
Brightness is from .0005 to 600 nits giving a huge, almost infinite contrast ratio. Dynamic contrast is 120,000:1 giving whites around twice the brightness.
4K OLED – self-emitting panels
OLED does not need bezels, backlights edge-lights – just a thin pane of glass or plastic substrate. It will allow laptop makers more design freedom.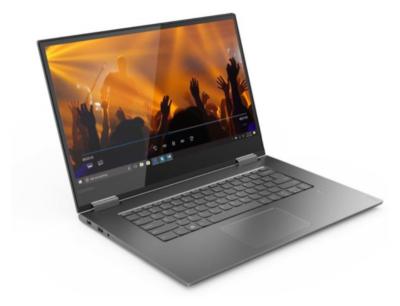 Jae-nam Yun, head of the marketing team at Samsung Display, said,
Our 15.6-inch UHD OLED panel provides the most suitable display solutions for carry-on IT devices with outstanding HDR enhancements, unparalleled colour reproduction and much-improved outdoor visibility. We have no doubt that our new OLED display will offer a much superior visual experience to notebook users worldwide,"
GadgetGuy's take
GadgetGuy is a little confused here – 8-bit colour is 16,777,216 colours, and 10-bit is 1.073 billion. Samsung claims 34 million, so it is some magic technology we have not yet seen – stay tuned.
I am a fan of OLED screens in smartphones and Samsung's Galaxy Android and Windows tablets. The larger 4K panel will enable HDR and brightness not seen on laptops using LCD panels.
We all know Samsung for its consumer goods – phones, TVs, appliances etc. Part of its success is that it makes almost all of the components it uses meaning it has excellent supply chain control.
Just as most premium smartphones use Samsung displays we expect premium laptops to follow suit.