You might think that 4K Ultra Definition TVs are all the rage, but the magic of Full HD hasn't been tapped out yet, as seen by a new range of TVs launching in Australia. Yes, OLED is finally here, people, and it won't cost as much as you think.
Talked about for years as the proper replacement for high-grade flatscreen displays, the technology that is Organic Light Emitting Diodes is now at the point where companies can mass produce them, and Samsung is ready with the KN55S9C, a 55 inch Curved OLED TV that sits inside a simple and elegant frame that follows the curvature of the TV itself.
Two companies have shown OLED this year, both first at the Consumer Electronics Show, as Samsung and Korea both displayed curved OLED displays.
LG chimed in yesterday saying more information would be made available next week concerning the release of the TVs, but Samsung appears to have beaten them to market, with the 55 inch OLED TV going on sale today (August 29) at Samsung's Experience Store.
"Australians will be among the first people in the world to experience Samsung's Curved OLED TV technology, an innovation that represents a pivotal moment in our constant efforts to deliver an unmatched audio visual experience to our customers," said Philip Newton, Vice President for Consumer Electronics at Samsung Electronics Australia.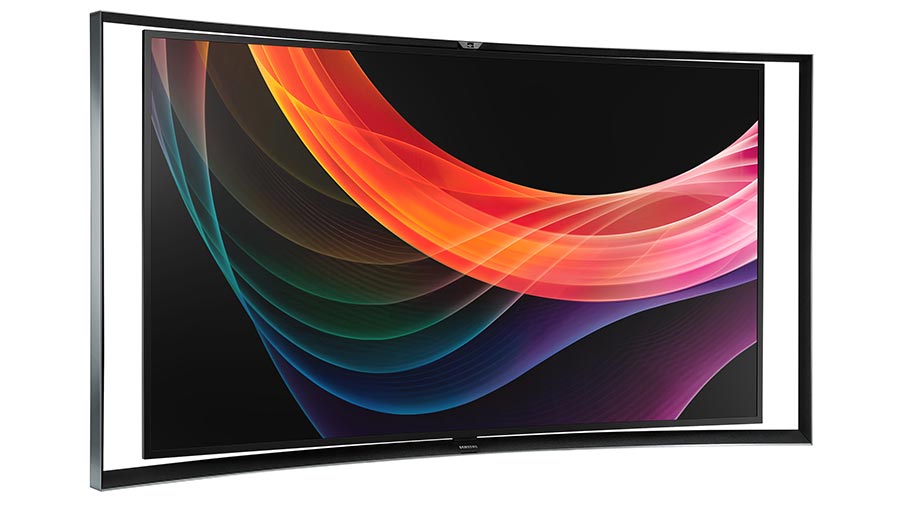 To make OLED just that much more remarkable than regular LCD, each pixel is a light source and have been put directly on the display panel, with the display showing what is essentially an infinite contrast ratio and a range of colours that has to be seen to be believed.
Colours are vivid, dynamic, and like a smack in the face from reality, except curved and put inside your home for you and your family to experience.
Support for 3D doesn't go missing here as active 3D glasses are included, but these glasses do more than just let you watch Nemo pop out of the screen, as they also support a neat technology called "MultiView."
Similar to the dual play technology seen on passive 3D TVs, MultiView is aimed at showing two sets of images on screen at the same time, essentially two sources. Where MultiView differs is that it not only lets you see the image, but also hear what's coming from the sound source using headphones built into the active glasses.
This means that you don't need to fight with your significant other on what to watch anymore, and you can both watch different things at the same time on the same TV, both enjoying the benefits of the impressive colour technology that is OLED.
Smart TV tech is also here, such as Samsung's S-Recommendation with support for speaking what you want using natural language developed in partnership with Macquarie University.
"Customers tell us that the biggest thing they're looking for is picture quality," said Brad Wright, Director of Audio Visual at Samsung Electronics in Australia.
"OLED is the future of display technology. With OLED, what you are watching looks better than ever. "
The future of display technology doesn't come cheap, but it also doesn't come at as expensive a price as we expected, with Samsung putting the KN55S9C on sale in Australia this week at select retailers for $10999.