The FireCuda Gaming Dock is Seagate's answer to add both mass and fast storage and an array of ports via a Thunderbolt 3 connected dock. And the FireCuda 520 is its premium PCIe Gen 4 SSD screamer!
Now it fair to say that Seagate makes great HDD and SDD, so I was curious about a FireCuda Gaming Dock – a Thunderbolt 3 dock at that – when there are so many good docks already in the market.
So, I guess we need to issue a spoiler alert. The Seagate FireCuda has a 4TB HDD and an M.2 SSD slot. It is primarily for gamers although Seagate's marketing suggests creatives and others can use it. Let's find out.
Seagate FireCuda Gaming Dock
Website here
Warranty: 3-years if registered and you return it in original packaging
Price: $599
What is the FireCuda Gaming Dock
A Thunderbolt 3 (40Gbps) connected dock with multiple ports (see list later), 3.5" 4TB hard disk and a PCIe NVMe M2.2280 Gen 3 x 4 lane expansion slot. You need a Thunderbolt 3 computer/laptop to use its full capabilities.
Who is it for?
Gamers and creatives with Thunderbolt 3 equipped laptops who need 4TB mass storage and optionally fast M.2 SSD storage over a 40Gbps link.
But it does not have passthrough power despite a 20V/5.5A (110W) power brick. That may be a deal-breaker for office and permanent setups where 170W passthrough is the norm.
Serious gamers will likely be running their laptops off even higher amperage power supplies as most laptops throttle the CPU/GPU when running on battery alone.
So, if you need passthrough power, then the dock is not for you. With the caveat that it is more storage with benefits, we move to the review.
Setup
It is Windows and Mac compatible and comes with install software on the 4TB disk. I assume you know what a Thunderbolt 3 interface is and that you need to activate it when you first plug it into a computer.
Note that many Thunderbolt 3 ports circa 2018/early 2019 are only two-lane (like the Huawei MateBook X Pro) giving a maximum of 20Gbps so if you don't get the throughput you expect, look there first.
You can download the freeware HWiNFO64 (select portable version for Windows) which is full of wonderful information about your PC. See below to check the PCIe Bus.
The device will also work on USB-C 3.1/2 Gen 1/2 (5/10Gbps), but the SSD will not work, and port speeds will reduce.
Mandatory registration
One little thing that irks me is when you must activate a registration over the internet to get access to the device. Why? In my case, I must hand such devices back after review and then I receive a torrent of spam from Seagate as the owner.
Once registered, you get access to a Seagate Toolkit. It allows you to Manage LED colours (pre-set pattern or custom), create backup plans, a 'Mirror folder' on your PC that backs up to the dock and more.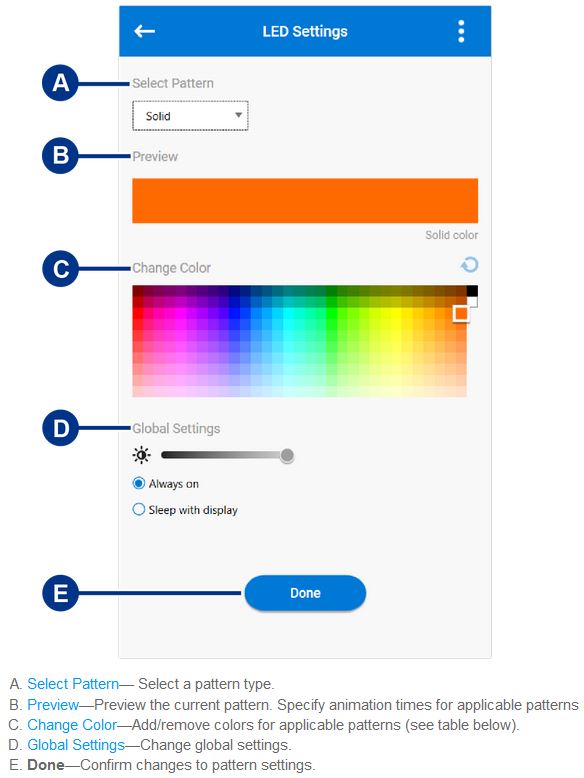 Seagate – please read my lips – not necessary!
4TB Seagate Ironwolf ST4000 hard drive
Interestingly it comes with a Seagate Ironwolf 5900 RPM, SATA6 NAS drive that has rotational vibration sensor to manage g-shocks better. Unfortunately, it is not for speed and over Thunderbolt 3 achieves 266/257MBps sequential read/write.
But the small cache lets it down. Once flooded it ground to a halt until the cache was clear and it started picking up again.
Ports
Display Port 1.4 (DP) – PASS
It has a single Display Port 1.4 that in theory can support up to 8K@60Hz, 4K@120Hz and is a native part of the Thunderbolt 3 altDP data stream. However, this is port only runs at 4K@60Hz.
That means you need a Display Port equipped monitor (or an adapter to HDMI that usually drops maximum resolution back to 4K@30Hz). If you have a 1080p monitor, it will get at last 60Hz. Due to COVID-19, we could not test it with NVIDIA G-Sync or AMD FreeSync monitors, but we expect that this would require using the Thunderbolt 3 port.
If you want to run a second monitor, you would have to buy a Thunderbolt 3 monitor (then you could daisy chain up to five devices). Or you can get a USB-C/HDMI adapter at about $80 or a USB-A 3.1 to HDMI adaptor and run a 4K@60Hz monitor at about $200.
The DP supports MST (Multi-Stream Transport) which means that two DisplayPort monitors can be Daisy Chained if the first monitor supports MST and the second has a DisplayPort. We cannot recommend a DisplayPort splitter as it would likely reduce the output to 30Hz.
Gigabit Ethernet – PASS
It maintains a reliable 1000Mbps capability regardless of system load.
Thunderbolt 3 downstream port – PASS
The downstream port supplies all Thunderbolt 3 functionality and power to a maximum of 5V/3A (15W) from the dock's power supply.
USB 3.1 Gen 2 (10Gbps) – EXCEED
Four of these provide 5V/3A (15W) each and a fifth front port has sleep battery charging. We loaded the unit up with high drain devices, and it supplied a steady 5V and amperage as needed.
3.5mm Audio-in and audio-out – PASS
Gamers like separate ports. It supplies reasonable volume levels for cabled headphones via an inbuilt DAC.
M.2 2280 slot – EXCEED
We tested this with Seagate's latest FireCuda 520 PCIe NVMe SSD. You can use any brand Gen 3 or 4 with 2 or 4 PCIe lanes – not SATA 6 SSDs that have two 'keys'.
Seagate FireCuda 520
You access the SSD port via a magnetic clip-off end cover. Underneath you will find a heat dispersal cover held by two Philips head screws. Insert the SSD, initialise via Windows Disk Manager and format.
The FireCuda 520 is a PCIe NVMe Gen 4 x 4 lane M.2 2280 SSD. In English, it is extremely fast if you connect it to an M.2 slot on a new PCIe 4.0 AMD X750 motherboards. When you plug it into a Gen 2 or 3 board, it gives those lower speeds.
For example, it can reach 5000/4400MBps sequential read/write with the right board. In our test using the Seagate FireCuda Gaming Dock (it is Gen 3) we achieved speeds of 2713/1516Mbps – typical of a premium SSD like the Samsung EVO or WD Black series.
I used Windows File Explorer to paste about 20GB of 500kb images on the drive – it as so fast that I did not have time to grab a screenshot. This means that it has a good-sized cache that did not slow down as I threw thousands of files at it.
It uses 3D TLC (triple layer cell) NAND and has a 5-year limited warranty. Prices are from mWave.
500GB $319 (64 cents per GB)
1TB $499 (50 cents per GB)
2TB $899 (45 cents per GB)
GadgetGuy's take – Seagate FireCuda Gaming dock is for gamers
We understand the design rationale – a portable dock with storage and benefits (ports). Its price is fair given it includes a 4TB drive.
Users need to realise its limitations.
A spare Thunderbolt 3 port
Power the laptop via a dedicated power port
It is not for dual monitors unless you get the right ones or adaptors
Creatives – yes, its handy to have 4TB HDD bulk storage but it is too slow to render video or stills – you need an SSD to do that.
Our rating reflects the addition of 4TB and SSD but loses points for no pass-through power.
Positives
Its a portable dock - 4TB and SSD storage with benefits
LED ligths can be customised or turned off
Well made, solid and good warranty
Negatives
4TB is useful for stroage but too slow for pro use