External storage is one of those things we all have to have, but this year, it's getting a little more stylish, a little more rugged, and a little thinner, so now you just have to work out what style you want for your computer.
Earlier in the year, Seagate showed off a few drives that really grabbed our attention, with solutions from LaCie's design focused brand embracing Corning's scratch-resistant Gorilla Glass in one drive while another turned to rugged casing and RAID back-ups on the inside. Meanwhile, the consumer focused world of Seagate instead turned to the cordless cloud and put the external hard drive on a diet.
These drives amount to five products, and while we checked them out earlier in the year at CES, we now know that they're all arriving roughly now with the exception of one.
Seagate's main three are definitely landing on shelves this week, with the ultra-thin Seagate Seven 500GB drive the first to do so, an external drive that has amassed design awards and carries a depth of 7mm, making it a positively slim spot of external storage.
This one will cost a little more than your conventional notebook external, hitting a recommended retail price of $189.
Next are two drives focused on being wireless and connected without the cords, arriving in the Seagate Wireless (above), a 500GB portable drive that streams media to smartphones and tablets for $189, and the Seagate Personal Cloud.
Looking at the Personal Cloud, we're reminded of a consumer friendly network-attached storage solution, or "NAS" as the lingo goes, except with a focus made more for that of the home theatre.
Most of the NAS drives we tend to see occupy a vertical form factor, but the Personal Cloud from Seagate appears to take more of a desktop or set-top design, making it ideal for use in a home theatre if you're storing movies and other forms of multimedia close to your TV.
Wireless access is included on this one, handy if you're keen to stream that content to a mobile, tablet, or computer, and there are a few options for the Personal Cloud dependent on how much storage you need, with $299 bringing 3TB, $349 grabbing 4TB, $469 fetching 5TB, and even more storage offered in a two-bay version that can either give you the full amount of storage or split the space and do a double backup over RAID, with this model starting at $619 for 4TB (2TB if you do RAID backups), $739 for 6TB (3TB on RAID backups), and $999 grabbing a full 8TB (or 4TB via RAID).
Finally, there are two drives from LaCie hitting shelves, though one of them will take a little longer to get out to shelves than the other.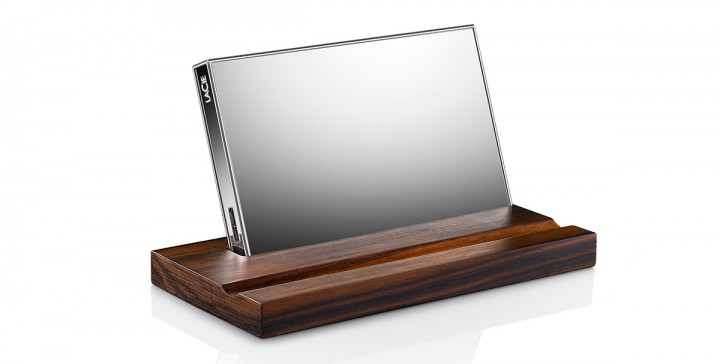 First is the LaCie Mirror, a 1TB hard drive designed for desks that are treated almost like a zen garden with a minimalistic look.
This is quite literally a drive encased in Corning's scratch-resistant Gorilla Glass designed to look like a mirror, complete with a wooden stand to make it look a little more interesting than your stock standard basic plastic external drive, which so many are.
LaCie does tend to make things a little more design focused, so we're not surprised by this one, and you'll find it in stores now for $429.
Finally, there's a rugged RAID drive similar to Seagate's RAID portable from 2014, providing two hard drives in a portable case that aims to keep your data secure by having it cloned across the two internal drives.
It's a little different from the Seagate version which was USB 3.0 only, and this one will include Thunderbolt too, with the Thunderbolt cable built into the hard drive, similar to what WD offered in its own version of the drive last year.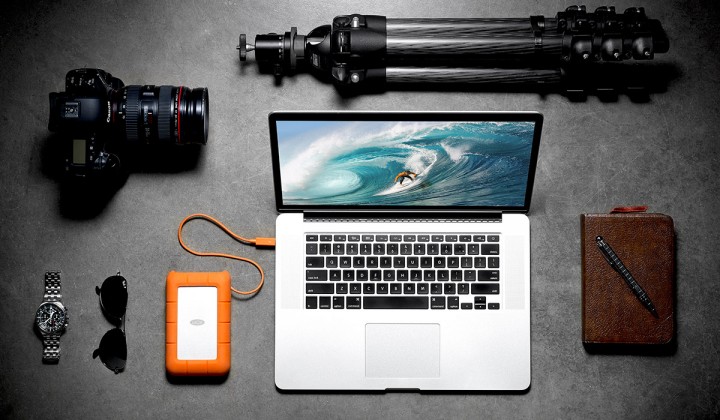 Pricing on this one isn't yet known, but it will be out closer to its release date, which you can expect in May.