Scams come and go, but Sextortion is again on the rise. Bluntly put, the cybercriminal claims via email to have video evidence of you doing naughty things while accessing porn. They threaten to publicly post it if you don't pay.
Sextortion is back following the recent public release of more the 3 billion private email addresses and passwords – you can check if you are on the list here. Web robots are rolling out all the old scams to test the database.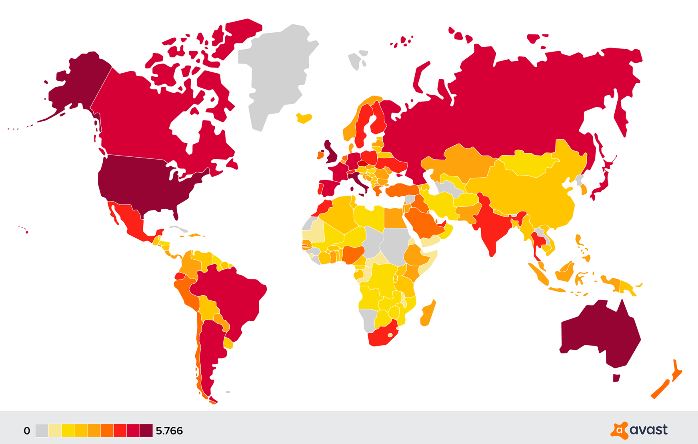 Regardless of any arguments for or against adult porn, the cybercriminals claims are emotive and designed to evoke a guilt-ridden parties' panic reaction.
A new twist is the Zoom scam
Sextortion is a scam – end of story
Marek Beno, Malware Analyst at Avast said,
"As scary as such emails may sound, we urge people to stay calm if they receive such a message in their inbox and ignore it, as it is just a dirty trick that cybercriminals use to try to get your money. There are no undetectable Trojans, nothing is recorded, and attackers do not have your data. The email is another social engineering technique used to manipulate victims into paying"
Sextortion of this kind is a scam. Don't respond, don't acknowledge a read request – delete it – or better still relegate it to junk, so you never see it again.
We first reported on it in August 2018 when the pure-at-heat Thomas Bartlett received an email containing an old password as 'proof'. You should read his experiences.
Take a techie's advice; Sextortion can only succeed if you are a reckless porn addict, have a guilty conscience and don't take precautions.
What are the precautions?
It is simply called safe surfing.
Top of the list is to use a PAID VPN for all internet and remote work access. Our Australian recommendations are here. It hides your real IP address so that cybercriminals can't identify your home network and location
Use PAID antivirus/malware protection. Avast, Kaspersky, McAfee, Trend Micro, Malwarebytes and Norton are our preferences. But you don't need all the expensive bells and whistles versions with their VPNs, Dark Web trackers, Password Managers etc. These simply tie you into that product, and the standalone VPNs and Password managers are often better
Use a PAID Password Manager like LastPass. Too many people store passwords in plain text on their computer in Contacts or Lists. As Facebook and so many data harvesting apps suck up your contacts that is the worst place to keep them.
Use a camera shutter over any laptop or PC webcam. A physical shutter stops any use of the device for spying. You can get stick-on ones from Officeworks.
At least weekly use the free Wise Disk Cleaner and Wise Registry cleaner here set to maximum clean (Windows only). These remove cookies and trackers beautifully. If you like it donate to the author.
And tell your significant other that you have received a sextortion threat and have a good laugh about it. Oh, and if you are using the password in identified in the email change it fast.
If the scam is persistent, you can make an image-based report to eSafety – they will work with you to get the right outcomes.