Until someone starts making Tron-styled clothing and motorbikes en masse, we won't be able to turn the streets into The Grid, but at least one helmet maker is starting with something that could do the trick.
Unveiled to Australian journalists this week, Shark Helmets is looking to light up the road with an option for cyclists to add some lights to their heads as they make their way along the streets, adding rechargeable LEDs to the helmet by way of the Skwal range.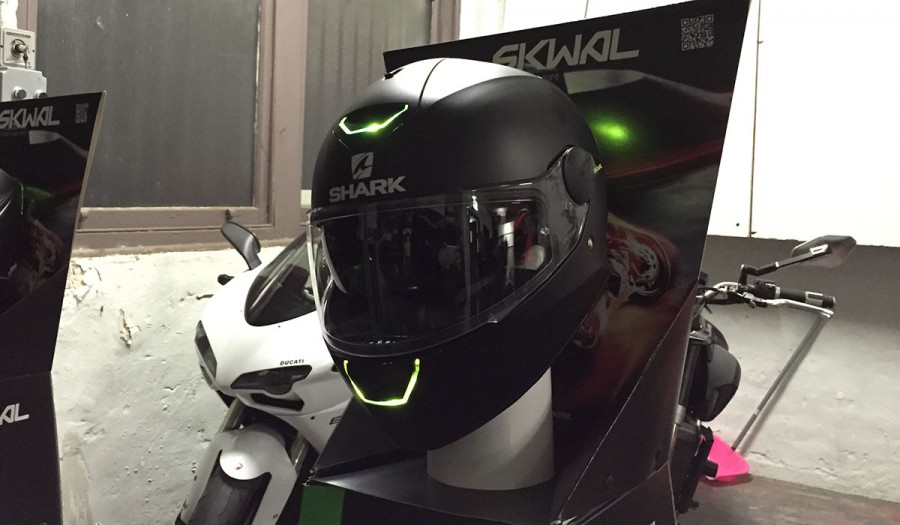 The LEDs used here are green, sitting at the front below the mouth, at the top on the air intake, and along the back air vents, providing a set of green lights that last up to five hours on continuous mode or up to ten when they flash, with the charging happening over microUSB later on.
As to why green and only green, we're told it has something to do with not being confused for emergency services, locking out some of the more fiery colours such as red, orange, and yellow, with blue not really allowed either since it is commonly associated with the police.
Outside of the lights, it's a motorcycle helmet, with a flip-down internal sun-protection visor, washable lining, and a design that will protect that noggin if you ever go down and off the bike.
Weight of this one is apparently light, clocking on at 1470 grams, and there's support for Shark's Bluetooth system too, but you'll have to bring that separately.
As for pricing, you'll find this one in motoring stores September from $349.95 for the plain version, while graphic print editions will start from $379.95, with availability in sizes XS through to XL.