Remember when you drove to the movies, sat in the car, and munched on some snacks while a big screened flick was shown in front of you? That doesn't happen too much anymore, but you may be able to recreate the experience if a car prototype ever makes it out into production.
The concept takes one of Smart's smaller two-seater cars and throws a projector inside the bonnet, allowing you to show your own movie on any wall in front of you.
At the moment, the projector can stream over Bluetooth from an iPhone, with Smart's system integrating a sound system with loudspeakers behind the door.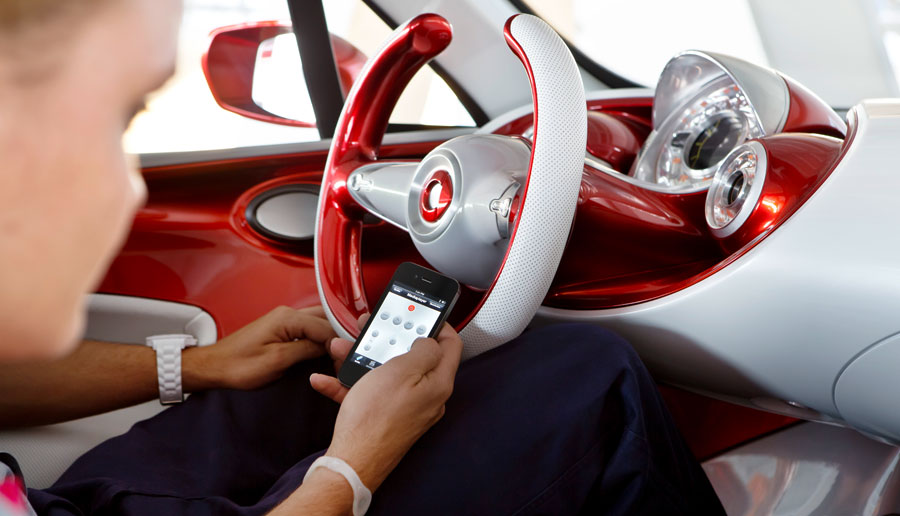 Smart's design looks like a sleeker vision of the small cars the company is known for creating, with more curves, sloped lines, futuristic dashboard and interior, and a glass roof that allows you to look up into the stars – or sun and clouds and rain – whenever you feel like it.
It's a thoroughly cool concept, and it's not the only tech savvy thing about the Forstars, with LED's running around the lamps and an engine based on Smart's electric technology which has zero emissions and can run at just slightly faster than 130km/h on a lithium-ion battery.
Like all concept cars, the design may never reach a working production model that gets sold, but we can hope.