The Telsyte Australian Smartphone & Wearable Devices Market Study 2019-2023 found just over four million smartphones were sold in H1, 2019, down only 6% year-on-year ago. Apple iPhone sales plummeted 13%, and Android's market share remained stable.
According to Telsyte (here) that is a great result when the patient had almost been declared dead. It seems that 5G and new features will bring the industry back from the dead faster than a defibrillator in ER. It now appears that close to 9 million handsets will sell in 2019 compared to 9.5 million in 2018. Except if you are Apple.
Telsyte reveals a few trends that account for Apples' pulping.
First, 33% of Aussies want to buy a 5G capable phone (whether it gets reception or not) and that figure jumps to 60% if they are replacing a phone next year. Guess what – Apple's lack of a 5G alternative in 2019 and likely until late 2020 has hurt it badly in Australia.
Second, the eye-watering cost increases that came with the iPhone X means Apple users are holding onto the handsets for longer – in fact, a 30% longer replacement cycle now at 3.2 years. Android replacement is around 2.6 years.
Third, Telcos sold most flagship phones as part of a data/voice/handset bundle, never revealing the real cost of the components. Those days are over, and when people see the real cost, they do one of two things. Choke and look for a better value device to purchase outright or hang on much longer to the iPhone they have. While trade-in deals are helping it is not enough to stem the exodus from flagship to premium and lower mid-range.
And fourth, Apple has not had a revolutionary phone for a long time. Its gear may be good and capable of longer retention but CEO Tim Cook's assertions that "This is the best iPhone Apple has ever built," just don't cut it anymore.
Telsyte says Android is doing nicely
Telsyte found that the Android market was shaken, not stirred over the past 12 months. Huawei ate everyone's lunch but US President Donald Trump's placing it on the banned list has knocked it for a six. Huawei report that Q2 sales were down 40-60% in the west. We will see much worse figures for it in H2.
Samsung retaliated with the amazingly well-priced-and-featured A-series to reclaim mass and middle-market ground and capitalised on its safe and reliable reputation. Plus it is offering features and value that better most comers in that market segment.
OPPO also increased its placing from sixth to third driven by sales of its amazing OPPO Reno models. Both Samsung and OPPOs brand loyalty increased. Michael Tran, Managing Director at OPPO Australia, said,
In only five years, OPPO has become an Aussie favourite – recently being recognised as number three in the smartphone market in both sales and brand loyalty – as we look to make premium possible for Australians. 5G is set to be a game-changer that reshapes the smartphone industry. We look forward to continuing our growth in the 5G era and deliver new innovations that our customers have come to expect from our brand."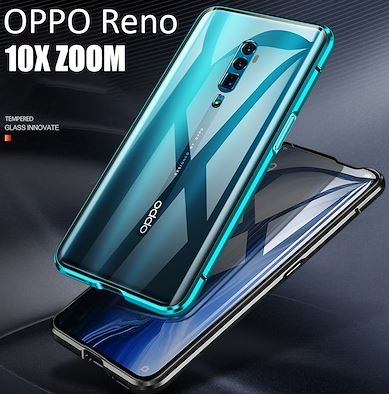 5G – more marketing BS
It appears 30% of Aussies drank the Telstra Kool-Aid and want a 5G phone. The fact is that 5G reception is as rare as rocking horse manure and the whole fiasco smells like it too.
Telstra has the slow, inferior 5G sub-6GHz band that is just 4G on weak steroids using the same infrastructure. We want the uber-fast mmWave 5G that is being rolled out in the US – although not without its troubles either. That spectrum is not even legal for use here until late 2021, and we understand that roll-outs (that require entirely new towers, backhaul, cells etc) may not start until 2023.
5G is not the issue that Aussies believe it is – certainly not if you are buying a phone in before 2023.
Wearables on the uptake
We are adopting smartwatches at a steady rate – up from 1 million in H1.2018 to 1.2M in H1. 2019.
Apple is in the lead with 48%, but Samsung, Fitbit, Huawei and Garmin all enjoyed healthy growth from a lower base. Demand for smartwatches has been driven by improved battery life, voice commands, health monitoring and better-designed smartwatch apps. There is a growing interest in smartwatches with built-in mobile connectivity.
Less than half of existing smart fitness band (not smartwatch) users plan to buy another one.
GadgetGuy's take – Telsyte reports are a snapshot of intent
Telsyte interviews end-users and incorporates that with data from service providers, network operators, manufacturers, retailers, financial analysts and channel partners. It is not the same as sell-in or sell-out data from IDC or GFK, but it reasonably accurately identifies trends.
Obviously, a lack of perceived innovation and 5G have hurt Apple in the short-term. Longer-term, if users see a revolutionary, not catch-up, me-too 5G iPhone then all that could change.
Huawei's fall from grace, be it geopolitical or otherwise was not expected earlier in H1, 2019. It had solidly knocked Apple off the global #2 spot and was nipping at Samsung's heels. Even if the US Trade Sanctions ease its recovery will be slow. The vacuum created has been filled by Samsung and OPPO.
Wearables are interesting. I have been using a smartwatch now since 2015. First, it was Microsoft's Band (that disintegrated along with its Windows Phone business), then Garmin and Fitbit (good but no true smartphone integration) and then the Samsung Gear series.
It was only in late 2017 with the Samsung GearS3 launch and the incredible maturity of its Samsung Health app that it became my daily wear. Now that is replaced with the Samsung Watch LTE, and I could not ask for more. And my wife now uses a Samsung Active with Samsung Health.
That points to the narrowing of the gap between smartwatches and fitness bands. The latter are on a very slippery slope.