Earphones are more than just things that go in your ears, and Sol Republic knows it, as the company taps NASA's research into humans for an interesting pair of speakers for your ears.
This week, the gadget makers at Sol Republic have sent word that they've been learning. It wasn't that they needed to go back to school or anything, but rather that they wanted to find new ways to make earphones better, not just keep on at it with the same design.
For that, the designers turned to NASA's research on human anatomy, a compendium of information that tells the scientists and astrophysicists at the space faring organisation how our bodies respond to different environments, which better prepares the astronauts for space travel.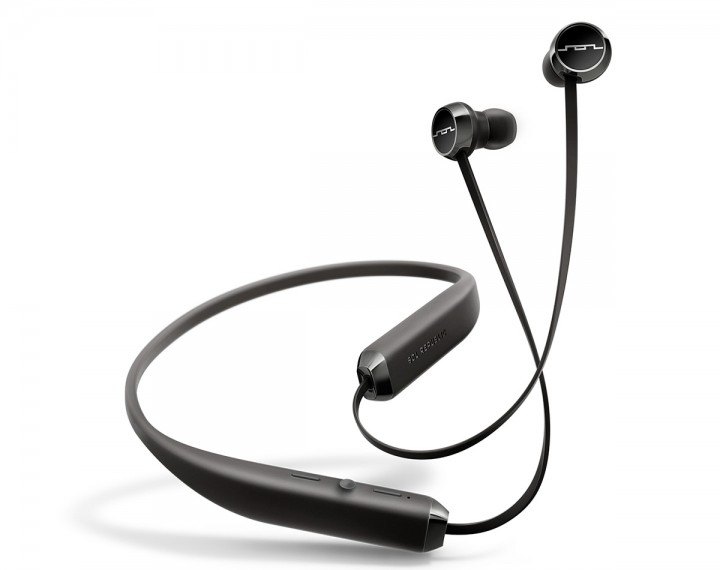 While Sol isn't heading to space, it has studied this research and used it to help create a "biomorphic" design.
Specifically, the earphones have been designed to work with the human anatomy better than your pair of average standard corded earphones, distributing weight evenly and around the contours of the neck, in order to make the earphones feel like they're part of your body.
The result is the "Shadow" a pair of wireless short-corded earphones that rely on Bluetooth 4.0 and AptX to get high quality sound from your phone to your ears, and feature soft flexible materials that can work with your body shape.
A degree of water and sweat resistance has been built in, allowing you to go running with it in the rain, or sweat through it on a long run, and the Sol Shadow earphones feature a microphone and three button remote to help you deal with music and phone calls without having to reach for your phone.
Two colours will be available for the Shadow, with a very shadow-like black and a less shadow-like grey, but all will be priced at $200.
That said, you have a few months before you'll get to experience the NASA-inspired earphones, with Sol Republic sending word that Australian retailers won't see the Shadow until August, so look for them then.