Sony 2020 has updated its EXTRA BASS wireless BT speaker range with three new IP67 rated and ruggedised speakers.
Sony 2020 – EXTRA BASS, for well extra bass. BT portable speakers
The EXTRA BASS range has been a great performer with its Sony signature sound. The 2020 range includes an SRS-XB43 (supersedes XB41), SRS-XB33 (supersedes the XB32) and SRS-XB23 (supersedes the XB22).
The XB43 feature a new X-Balanced (yes, Sony loves jargon) twin woofer speaker unit and dual tweeters to, "maximise the area of the speaker diaphragm, increasing sound pressure for more punchy bass. It also reduces driver excursion while maintaining the same sound pressure, resulting in less distortion." It also has 'party-lights.
The XB33/43 have a "non-circular diaphragm and off-centre design. This new design maximises the speaker diaphragm, creating more sound pressure, but keeps the speakers compact in size." These two have MIL-STD 516.8 shock resistance.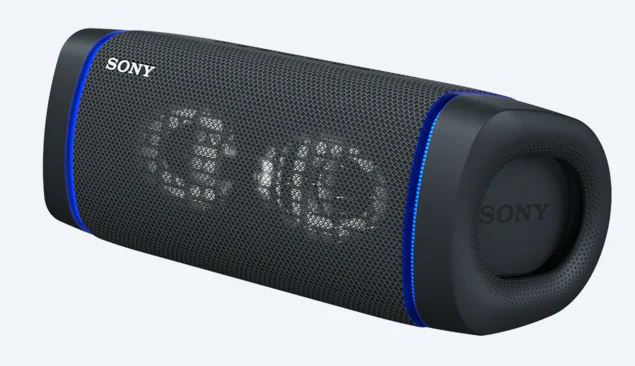 The XB23 is now more of a 'Coke-can' shape.
All three use a passive radiator to increase bass. Sony says the new IP67 rating also includes saltwater and a rust-resistant design. They can connect to up to 100 other Sony EXTRA BASS speakers using Party Connect. And at last – USB-C all around.
Availability and Pricing – from June 2020:
EXTRA BASS SRS-XB23 $199. Blue, Black, Coral and Taupe.
SRS-XB33 $299. Blue, Black, Red and Taupe.
SRS-XB43 $399. Blue, Black and Taupe.