The Sony Alpha7 III digital camera is an amazing device, managing to stuff a full frame sensor into a remarkably compact body.
Full Frame Sensor
Let's start by positioning this camera in the Sony lineup. Sony's top of the line model is the Alpha9, also a full frame model, priced at nearly $6,000. You can step down through the Alpha99 and Alpha7R (we reviewed last year's version of this one here.)
The current Alpha7R III costs $4,999. The next step down is this model, the Sony Alpha7 III. Losing the "R" in the model name saves the purchaser quite a bit of money, since this model sells for $3,099. (All these prices are for camera bodies alone. Lenses are extra.) The other major change between the Alpha7R III and the Alpha7 III is the sensor. The Alpha7R III has a resolution of 42.4 megapixels. The Alpha7 III has a mere 24.2MP. The pictures come out at a maximum of 6,000 by 4,000 pixels.
It wasn't very long ago I regarded 24.2MP as an astonishingly high resolution. You can make a solid case that this is considerably higher resolution than the best 35mm film shot under optimum circumstances.
The sensor is back-illuminated. That term is misleading. As with the human eye, image sensors traditionally have the wiring and active matrix drive structure between the lens and the photosensitive layer. "Back-illuminated" sensors move most of that stuff behind the photosensitive layer. That increases sensitivity, typically by around 0.5 stop.
Full frame means that the sensor is (approximately) the same size as the negative of a 35mm film camera. In this case, it's 35.6mm by 23.8mm. Negatives on actual 35mm film measure 36mm by 24mm (give or take, as is so often the case with analogue systems.)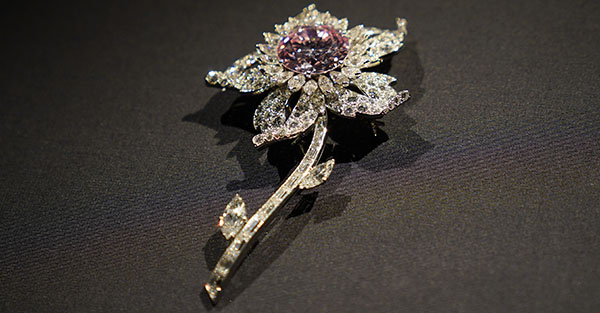 Displays and lenses
Despite the large sensor, the camera is mirrorless. Which means that what you see through the viewfinder is not an optical look down the barrel of the lens, but a mini display showing the image falling on the sensor. That mini display uses OLED technology and has XGA resolution. Camera makers weirdly use "dots" rather than pixels to describe their displays. It has "2,359,296 dots". Well, technically yes. But in terms of pixels, which is what counts, it comes to 786,432. That is, a little under 0.8 megapixels.
Is that too low? No. That's plenty of resolution for the purpose. The rear monitor has "921,600 dots", which means VGA (640 x 480 pixel) resolution. Also, that's plenty for a 7.5cm display. The viewfinder has full dioptre adjustment so it ought to work with all eyes. It worked well with mine. Its magnification is 0.78x with a 50mm lens.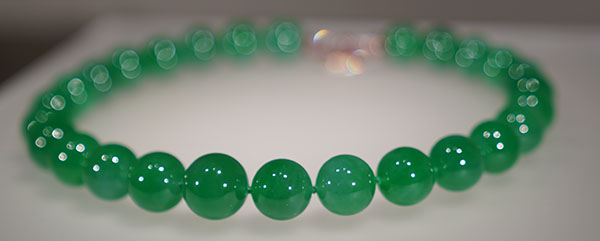 The display can fold out and be tilted up by 107 degrees and down by 41 degrees. That's plenty for framing those difficult overhead shots, or for shooting from ground level without having to get down on your tummy.
The camera uses Sony's E-Mount for lenses. Which means it can use the highest quality lenses Sony has on offer. Sony included the FE 2.8/24-70GM lens with the review camera. Full frame cameras tend to need fairly large lenses by their very nature. This one is also fast – f/2.8 over its full range – which means a big opening. So it's large, heavy and expensive: $3,099.
The camera also supports E-Mount lenses intended for APS-C cameras. In those cases, resolution drops to a bit over 10MP.
Features of the Sony Alpha7 III
There's a mechanical shutter – the default – but also a silent electronic one. Shutter speeds go up to 1/8,000th of a second. In darker circumstances, ISO can go all the way up to 204,800. There's an exposure compensation dial – plus or minus three stops – under the thumb. Included are front and rear dials for changing exposure settings when you've chosen shutter or aperture priority mode. The adventurous can play around with a fully manual exposure setting. If a thirty-second exposure isn't long enough, there's a Bulb option available.
To keep things in order, the camera has five-axis optical image stabilisation. There's no built-in flash.
What used to be called "burst" shooting is now called "Continuous Drive" for reasons which will become obvious. You can choose burst rates between three and ten frames per second. "Burst" isn't the right word any more because these bursts can last for up to 177 frames, depending on the format. Even with RAW, you can shoot up to 79 frames continuously.
Clearly, the Sony Alpha7 III is chiefly a stills camera. Nonetheless, it can do video. Indeed, up to UltraHD 3840 by 2160 pixels at 24, 50 or 60 frames per second and 100Mbps. FullHD can be progressive at 50 and 60fps. And there's a full HD slow-motion mode: with double and quadruple frame rate. You shoot at 100/120fps, and the resulting video is half or quarter speed. You can also shoot at slow frame rates – as low as 1fps – for comically speeding playback.
Not available as far as I could see, was a time lapse mode (at least for intervals of greater than one second) or a stop motion mode.
Focus and storage
Auto mode does auto face detection – up to eight faces can be prioritised. The autofocus uses 693-point phase detection or 425-point contrast detection. The usual focus modes are available, including manual focus and Direct Manual Focus. This last lets you use autofocus, but then while holding half shutter release, you can tweak the focus. I found this hard, simply because the shutter release was so light, I'd often accidentally take the shot before I'd finished with the tweaking. Then I'd have to start over again.
The camera has two SD card slots (you can also use a Sony Memory Stick in one of them.) The bottom slot supports the UHS-II bus for very fast card writing.
Taking pictures
Using this camera was a simple delight. Well, once I'd overcome my lack of familiarity. There are many, many pages within the menu system for making settings. A couple of assignable buttons and an assignable menu will have regular users having many of the functions they like readily accessible.
With the supplied lens, focusing was fast and reliable. If something took my fancy, I could have the camera switched on, up to my eye and focused picture captured within a second. The face recognition worked well in auto mode. But mostly I used Aperture Priority mode, as is my usual preference. Spinning the aperture control allowed for fast depth-of-field adjustments, while the camera fiddled with shutter speed and ISO to make things right.
If you want to control the balance between shutter speed and high ISO noise – not that there was much of that – you can set a minimum shutter speed to be reached before ISO starts getting pushed up, and also set upper and lower bounds for auto ISO.
Balance
Sony's engineers have done a fine job balancing the various settings for reliable photo taking. To challenge the camera, I took it to the Cartier exhibition at the National Gallery of Australia and photographed many items. The light levels were low, the crowds fairly thick, and every item was behind glass. Yet with only two manual adjustments, the camera did a sterling job of capturing images.
The need for one adjustment soon became clear: at least one stop of exposure compensation was required because most of the exhibits were bright objects against a dark background. The objects of interest were being overexposed, to the point of detail being crushed out.
The other adjustment came to me about halfway through: I set the white balance to Sunlight, instead of allowing auto white balance. The natural colours of some of the gems were being compensated away, along with the yellow casts of the exhibit lighting.
Connections
The USB Type-C connection had me hopeful that there'd be fast transfer speeds via USB. I copied across 311 images, 34 of them in RAW format, and it took 2:52. That is, nearly three minutes. That works out to a little under 18MB/s.
When I popped the SD UHS-II card into suitable card reader, also connected via the USB 3.0 socket on my computer, the transfer took under 11 seconds. The speed: 285MB/s.
Sony's Play Memories app worked well on my Android phone. Connection was easy. The camera displays a QR code on its rear monitor. The app uses this to make a connection. You can use the connection to remotely control the camera, or transfer images to your phone.
The rechargeable battery is rated at between 610 and 710 still shots, or around 120 minutes of video recording. It charges in place within the camera … slowly. It took more than four hours for the indicator light to go out the first time I charged it up using the supplied adaptor.
There are analogue sockets for a microphone and headphones, HDMI output and both Micro-B USB and USB Type-C sockets.
Conclusion
The Sony Alpha7 III is for the discerning still photographer who wants the quality of a full frame digital camera, without the price tag of the 40MP models.
Sony's website for this camera is here.
Fast accurate photography, superb sensor, excellent exposure tuning
Display screen not touch sensitive, few trick modes (eg. time lapse, stop motion), slow battery charge