In recent months we've spent some quality time with Sony's wonderful full-frame cameras (see here and here), but that's not all Sony has to offer. It has now launched the Sony a6400 mirrorless camera, with what it says is the world's fastest autofocus.
Sony a6400 specifications
The Sony a6400 uses the APS-C sized sensor with 24.2 megapixels. It uses the E-Mount system of lenses. This is the same mount as Sony uses for its full frame camera, but there's a wider range of lenses available for the APS-C products.
Sony says that with the E 18-135mm F3.5-5.6 OSS lens, phase and contrast detection autofocus using 425 points can be achieved in 0.02 seconds. Thankfully. One gets sick of having to wait, say, five hundredths of a second for the camera to focus!
I'm being unfair. That's just one of many markers in how this technology keeps advancing. For example, there's continuous shooting with automatic focus and exposure tracking of up to 11 frames per second. If you're going for quality rather than high speed shooting, the Sony a6400 camera can record in 14 bit RAW.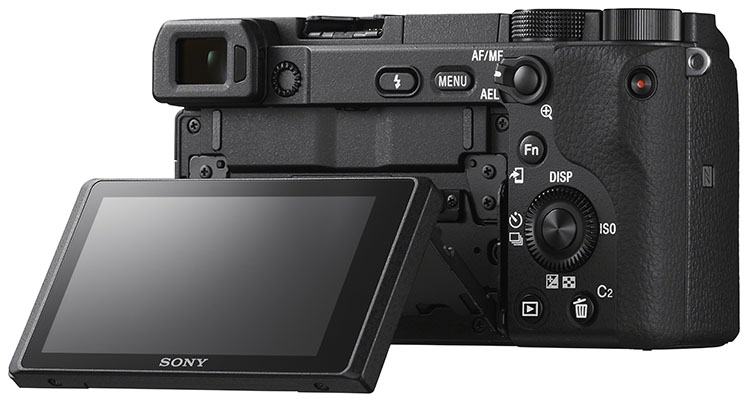 On the video side of things, there's shooting at up to UltraHD at 30 frames per second and with a 100Mbps data rate. The camera doesn't merely crop the image from the larger sensor size: it downscales the frame to 4K.
Smart stuff
The camera has Wi-Fi and Bluetooth built in, with NFC for easy pairing. The 75mm rear monitor is hinged. You can fold it out for easy framing when holding the camera up high or down low.
The battery charges in-camera. It's rated at up to 350 shots when you're using the viewfinder, or 410 images when you're using the LCD monitor. There's a microphone input in case you want better sound in your video than that provided by the built-in microphone. There's a HDMI output as well.
Model, availability and price
The camera will be available in Australia beginning February 2019 and will cost $1,499. It will also be available bundled with a 16-50mm (24 to 75mm equivalent) F3.5-5.6 lens for $200 more. The lens normally sells for $499 on its own.
Sony actually tags this camera the α6400, but the presentation of Greek characters on the internet is always somewhat iffy. In that weird way that many companies have, even α6400 isn't really the formal name for Sony a6400. It's ILCE-6400. I guess the engineers decide on one model name and the marketing people on another. To complicate matters, Sony has already had the a6500 and a6300 models available for a couple of years. Camera naming conventions are generally quite confusing.
Sony's website for the a6400 camera is here.