At the Sony booth this CES, the story is 4K, 4K and 4K, with a bit of OLED and NFC on the side.
Following on from the company's $25,000 84 inch Ultra HD LED LCD television introduced in November 2012 are new 55 and 65 inch Ultra HD Bravias with 'Triluminous' display technology. This is said to provide "breathtaking colour and clarity" compared to the conventional red, green, blue spectrum, but how this is achieved is not explained.
Sony says the new Bravias – with passive 3D,  Smart features and a remote control with inbuilt NFC (Near Field Communication technology; see below) – will also be more affordable than the  84 inch launch model…  but then so is a Hyundai Getz.
Supporting Sony's 4K display credentials – more than 13,000 4K projectors feature in commercial cinemas worldwide – are a dedicated 4K Media Player, which will be preloaded with 4K native content from Sony Pictures for playback on 4K displays, and the first line-up of 4K-mastered Blu-ray discs.
These catalogue titles (including The Amazing Spider-Man, Total Recall, The Karate Kid, Battle: Los Angeles and The Other Guys) are not native 4K, but high bit-rate 1080p that display at "near-4K" quality, according to Sony, when upscaled by its Ultra HD 4K Bravias.
Ultra HD 4K resolution was also showcased in the company's 56 inch OLED television prototype. Unlike LG and Samsung, which expect to market their OLED sets this year, Sony would not say when its OLED would be available.
The company – which, in the F65, produced the first professional-grade 4K camera – also previewed a prototype 4K consumer camcorder, but no word on when this may go into production, either.
One Touch NFC
Common to many of Sony's CES launch products  is its NFC-based 'One-touch' feature. These enables compatible Sony tablets and smartphones to – with the merest of taps – quickly and wirelessly share music, photos and videos with select Bravia TVs, Blu-ray home theatre systems, sound bars, Bluetooth speakers, headphones and portable speakers. It's like DLNA, but way better.
The lynchpin to this level of seamless content sharing is Sony's superphone, the 4G Xperia Z. This sports a  5 inch screen, 13-megapixel camera, 1.5GHz quad-core processor and Android's latest Jelly Bean OS. Make a connection with, say, a set of One Touch-enabled speakers and music from the phone instantly streams, with all transport and volume controls available via the phone.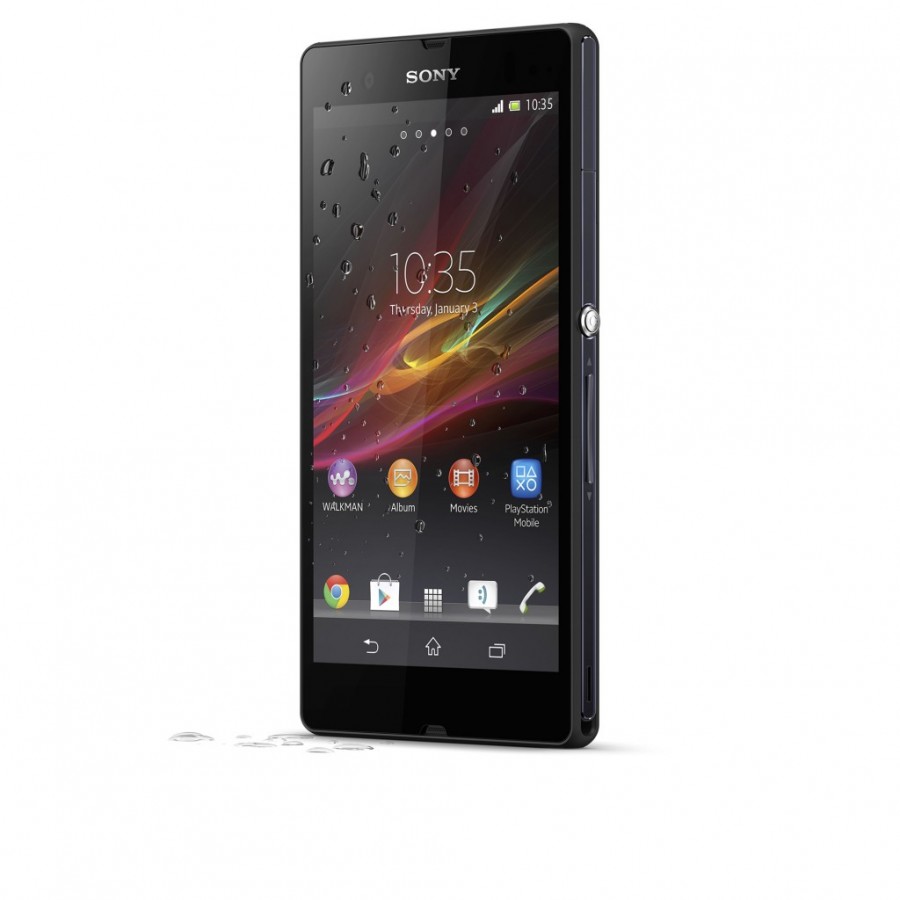 With the new SideView app, the Xperia Z – along with other Sony Xperia phones and tablets – can also work alongside Bravia TVs. The app allows your Sony smartphone or tablet to serve as a second screen interface for the TV, allowing you to view listings and manage/operate embedded applications – such as YouTube, Facebook NetFlix and Sony's Entertainment Network – on the big screen. It can be used as a universal remote control for a TV, or to control other devices via infrared, and as a search tool for locating content from various sources using voice recognition.