The gadgets we rely on day in and day out for phone calls, picture taking, and social networking are about to get a whole lot more useful in 2015 if you're a fitness fanatic, as Sony shows off what it's doing to make technology a little more interesting.
Sony has been making some pretty impressive strides in the mobile space of late, with well-reviewed mobile handsets and some compatibility with video games systems to let you play a console using those phones from around your home, but this year might be about taking a step away from the video games if what we're reading is right.
That's because Sony is showing off a couple of concept products at CES 2015 geared at making fitness more interesting, with augmented reality and algorithmic sensor-based computers both working to make your exercise regime a more interactive thing.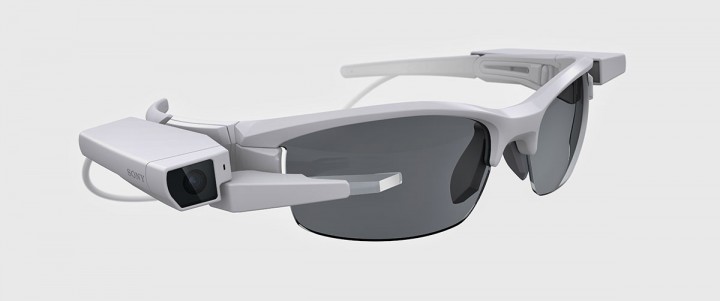 First there's the "SmartEyeglass Attach", a take on the whole Google Glass-led augmented reality movement with a lens display module that can attach to a pair of regular- or sunglasses, essentially bringing augmented reality to any pair you already own rather than forcing an owner to adopt the glasses made by another company.
While there are probably quite a few uses for this, Sony seems to be focused on sport applications to start with, providing developers with a place to build fitness and tracking apps for training, among other things.
If having one of your eyes taken over by augmented reality isn't your thing, there's always audio, with your sense of hearing taken over by a coach.
For that, Sony is developing a product called the "Smart B-Trainer", a waterproof headset that will uses sensors, memory, and a voice coaching system to help you go for a run, all the while using some intelligence to find the best soundtrack when you go running.
The Smart B-Trainer is merely a prototype at the moment, but it's one we could see later this year, and will join Sony's other efforts in fitness and activity tracking, including last year's SmartBand, which has seen some changes this year to include accessories from fashionable brands like Ted Baker and Roxy.