Ever since LCDs got to the point where they were both large and relatively inexpensive, the need for projectors has been waning, but Sony wants to bring it back with a pint-sized portable packing a little power.
The box in question isn't really a box, either, with Sony taking the projector formula and flattening into an aluminium-cased pico-projector of sorts that is flat and relies on a laser light source as a way of delivering imagery to the air, and then to any surface you can think of.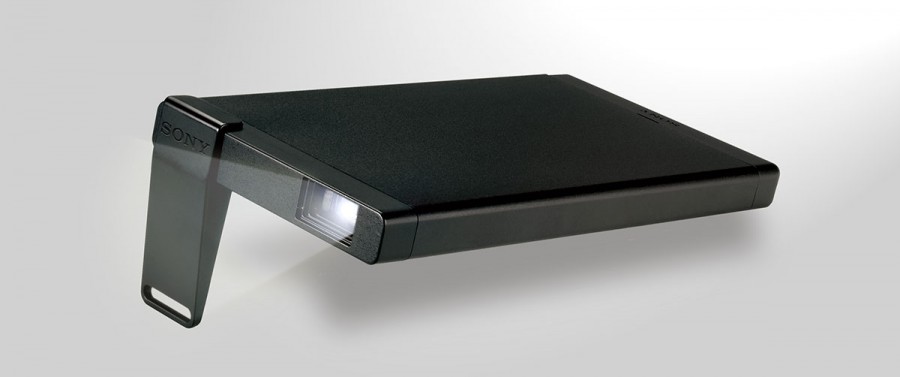 In fact, Sony's MP-CL1 appears to want to attract people keen on delivering that sort of resource to any gadget capable of playing media, whether it be a DVD player, computer, video game console, or even a smartphone or tablet.
Connecting to its is pretty simple, with mini-HDMI supported (complete with an HDMI converter) as well as MHL if you have a supported mobile or tablet with the Mobile High-definition Link, though WiFi will also let PCs tackle "screen mirroring", though we suspect you'll need a bit of software for this.
The slim profile of the projector doesn't just hide the connections and their subsequent technology, though, with Sony's "Laser Beam Scanning" or "LBS" technology included to provide a laser light system that can work on uneven surfaces, meaning rock is theoretically supported.
Autofocus is also provided, allowing the picture to stay sharp at all times, and just in case the angle you're projecting from is awkward, you will find some manual key stone correction, because, you know, it's a projector and projector's generally feature that.
One thing that does throw us a bit of a curve is the resolution, and with 1920×720, we're a touch confused. Sony calls this 16:9, but our calculations put it closer to 21:9, and technically it's 21:8, making it ideal for movie playback because it will cut out the black bars, much like an ultra-wide TV.
When you do get it up and running, regardless of the picture you see, Sony says the 3400mAh battery inside should last a good two hours, almost time to watch all of Star Wars on the go.
Unfortunately, Sony's pint-size projector won't make it to store shelves in time for the holiday season, meaning this is one great idea that will miss out on being a stock stuffer, even if it does kind of move beyond standard stocking stuffer fodder, thanks to a $699 recommended retail price.
January is when you can expect the Sony MP-CL1, though, so if it seems like an ideal back-to-school or I-never-really-left-work-so-I-may-as-well-treat-myself gadget, you'll find it then.