Sony was slow to show its hand in the tablet space, but its uniquely designed Tablet S makes a compelling case for the Android platform.
Features
The first Sony tablet – aptly named the Tablet S – arrives with a combination of standard specs, not-so-standard components, and a slightly modified version of Google's Android Honeycomb operating system.
Let's start with the standard specs. Like much of what we've seen from the Android camp this year, the Tablet S arrives with the Nvidia Tegra 2 dual-core processor, 1GB RAM, and between 16 and 32GB of storage capacity.
Sony has provided an SD card slot if you need to add more memory or move files from a camera to your tablet.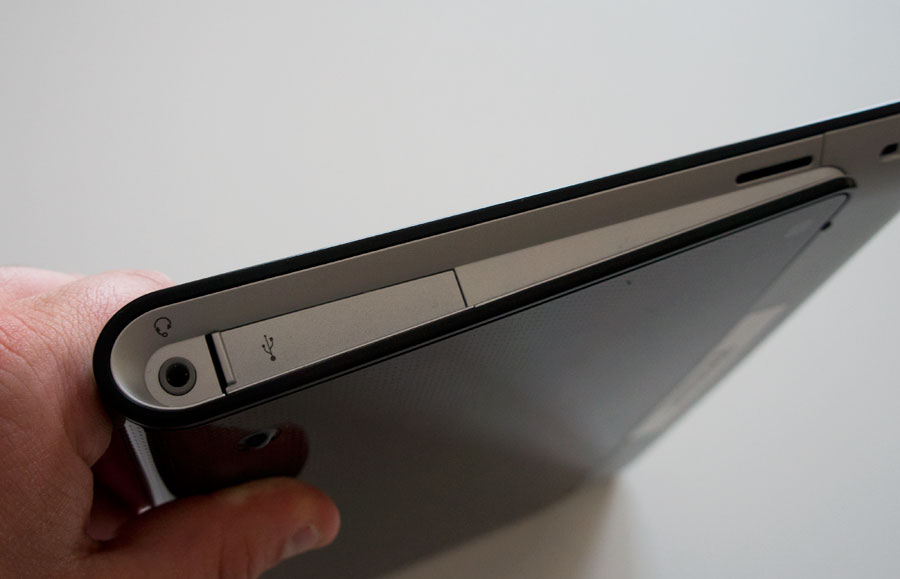 Connectivity-wise, you'll find a 3.5mm headphone jack, a microUSB port, Bluetooth 2.1 with A2DP, infrared, and WiFi 802.11 b/g/n. No 3G connectivity is provided.
Cameras are included, with a VGA 640×480 front camera and a 5 megapixel rear camera. No flash or assistance LED light is included with either.
Al this is fairly usual stuff, but unique to the tablet is a 9.4 inch screen. Most others are 10.1 inches, so the Tablet S offers just a smidge less real estate. In common with its Android brethren though, is the 16:10 ratio with 1280×800 resolution.
Design-wise, there's no way to confuse the Tablet S with an iPad or other Android model. Wedge-shaped, with a sloping face that tapers gently from back to front when laid flat on a surface in landscape mode, the Tablet S is has a black plastic 'wrapper-like' finish that looks like the covers of a magazine folded back on themselves.
In the box, you'll find the tablet, some manuals, a power pack, and a wrist strap.
Performance
There are advantages to being late to market, and Sony has made good on its time on the sidelines, observing what other manufacturers are doing to challenge Apple's impressive hold on the mobile computing space, and determining not to follow them.
Instead, Sony has done what it has always done – gone it's own way.  The Tablet S is certainly not one of the crowd, and it's no iClone.
Of course, Sony has form in this area, but the Tablet S is more likely a success story than past projects like Beta, MiniDisc, UMD games discs, the DSSD audio format on SACD.
The folded-page design, for example, is a real hit among the GadgetGuy review team – easy to hold, well weighted and with a textured rear-face for extra secure contact on sheer surfaces. It's thicker than most other tablets, of course, and the plastic build cheapens the experience somewhat, but overall we found it easy on the eye and in the hand.
Sony has opted for Google's Android Honeycomb OS, and it's more usable than other implementations we've seen. The layout of the homescreens, lockscreens, and menu are all very close to what they are on other devices, but Sony has added room for four more tiny shortcuts on the top left of the homescreen – like the iPad dock, only smaller and in the top left.
There's also a new menu next to the apps shortcut called "favourites", offering up your most used and recently added websites, games, books, music, videos, and pictures. All of this is presented in an easy-to-read grid, and you can tweak the order of what's displayed quite easily.
Sony has shied away from the dark colour scheme Google uses for navigating Android's menus, making all the icons, instead, appear as if sitting on a floating shelf over a white backdrop. Menus are easier to sort than we've seen previously on an Android tablet, with three sorting modes – alphabetical order, newest first, or custom icon grids – provided. Dividers available on the latter to make the menu entirely your own.