Computers come in all sorts of shapes and sizes, and this year, we've certainly seen some interesting blends of the computer and tablet, pushing the hybrid to new levels of neat design. Sony's Duo 11 makes the tablet and notebook into one device too, but it might well be one of the nicest hybrid designs yet.
Features
With Windows 8's reliance on touch, every manufacturer is trying something a little different, taking some creative control and putting a special spin on what it thinks a touchscreen laptop should be like.
In Sony's VAIO Duo 11, the tablet and laptop have been merged, and in a way we haven't really seen before on a laptop before.
Here, the 11.6 inch Full HD (1920×1080) touchscreen sits facing up like it does on any tablet, but when you pull up on the back of the screen, a hinge activates at the back and pushes the screen up, with a stand holding it place at an angle against the keyboard underneath. It's a hybrid laptop that you can use as either a tablet or a laptop in pretty much any place, and we're keen to see it in action.
So what makes it tick?
In this machine, Sony has thrown in an Intel Core i5 processor clocked at 1.7GHz, 4GB RAM, Intel HD 4000 graphics, and a 128GB solid-state drive for your files. Windows 8 is the operating system of choice, and it's running in 64-bit mode here.
Sony has left plenty of ports for you to use and add things, including two USB 3.0 ports, one HDMI, a single VGA, a combination memory card slot capable of reading both Sony's own MemoryStick Duo format and the more popular SD/SDHC/SDXC cards, 3.5mm headset jack, and a Gigabit Ethernet port.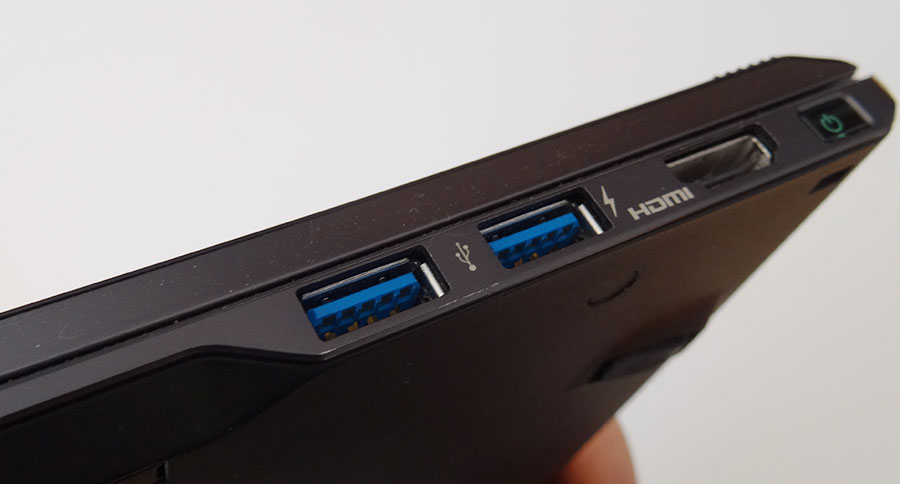 With that last one, you can of course use wired networking, but there's some wireless goodness in there too, with 802.11 a/b/g/n WiFi, Bluetooth 4.0, and support for Near-Field Communication (NFC).
The keyboard also comes with a tiny optical trackpad embedded in the centre, with three clickable buttons underneath the spacebar on the keyboard.
A two megapixel webcam capable of Full HD video sits above the screen.
A double-sided stylus has been included in the package too, adding to the input devices, so you can draw things using a fine-tipped pen at the front or use the flat-backed end of the stylus as an on-screen mouse.
Performance
Can Sony shake up the tablet space with its hybrid? That's the question being asked with the Duo 11, Sony's first attempt at a device that blends the touch-friendly usability of a tablet with the innards and keyboard action of a proper laptop computer.
Pick up the Duo and you'll realise that you're holding a completely different style of laptop, even a different style of tablet, than you've likely ever tried.
Longer than the average 9 to 10 inch tablets and certainly heavier, it carries a design that brings it closer to the laptop than a tablet. The edges aren't softened or simple, and as you grip every side, your fingers will feel a port or button of some kind.
There sure are a lot of ports here, so much that it's closer to a high grade laptop than "just another tablet," and it even manages to come with a build quality closer to that of the well-crafted notebook computer.
As such, the build quality of this machine is excellent, with Sony betting on magnesium-alloy for the main construction material. The gun-metal coloured alloy looks excellent and very professional, even if the connectivity options along the side kill the minimalist look the front is going for, and a resistive matt black finish on the bottom helps to make it difficult to let go of.
A power button on the right side of the Duo will switch this on, and you can go ahead and use this hybrid machine without any physical buttons, although the volume and orientation lock buttons on the bottom will definitely be helpful.