Forget about missing a shot because the subject is too far, because the latest Sony camera is all about a super long lens.
Smartphones may well be killing the compact camera, but one area where dedicated point and shoots have the edge is reach: if you want any zoom — any at all — you can't usually settle with a phone.
Simply put, that slim size we're all looking for in a smartphone tends to make it rather difficult for smartphones to pack in multiple lenses and extruding mechanisms to get you closer to a subject.
But a dedicated camera? No worries there, and the bigger you go, the more lens reach you can get into a body.
For Sony's latest Cyber-shot camera, a sizeable body is exactly what the company is going, and with a recently renewed focus on lens quality and image detail, we could see a camera that not only has amazing reach, but excellent stills and video, too.
The camera in question is the third generation of the RX10, also known as the RX10 III, a camera that delivers a 25x optical zoom that translates into a 35mm equivalent of 24 to 600mm, complete with a dose of optical image stabilisation to reduce blur when vibrations are introduced as you capture images closer to that 600mm mark.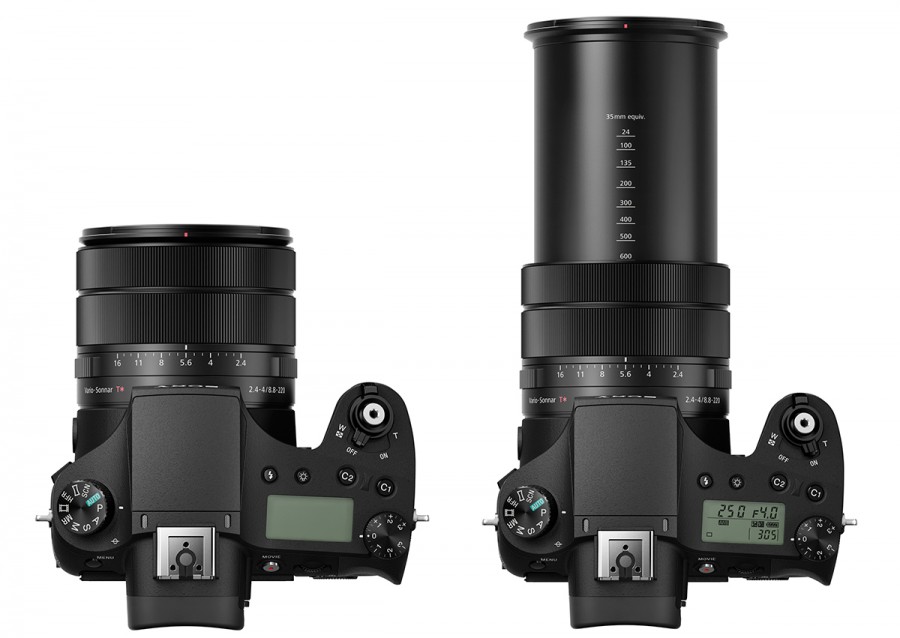 Sony's lens isn't just long, it also delivers glass from Zeiss, providing an aperture range of f/2.4 at the 24mm mark all the way to f/4 at the 600mm mark, which should provide enough light for most shots, while that image stabilisation takes care of the rest.
On the camera itself, Sony is bringing a 20.1 megapixel Exmor RS CMOS sensor together with the company's own BIONZ X image processor to deliver colour and clarity for images shot, as well as detail for 4K movie capture, which the RX10 Mark III is also capable of capturing.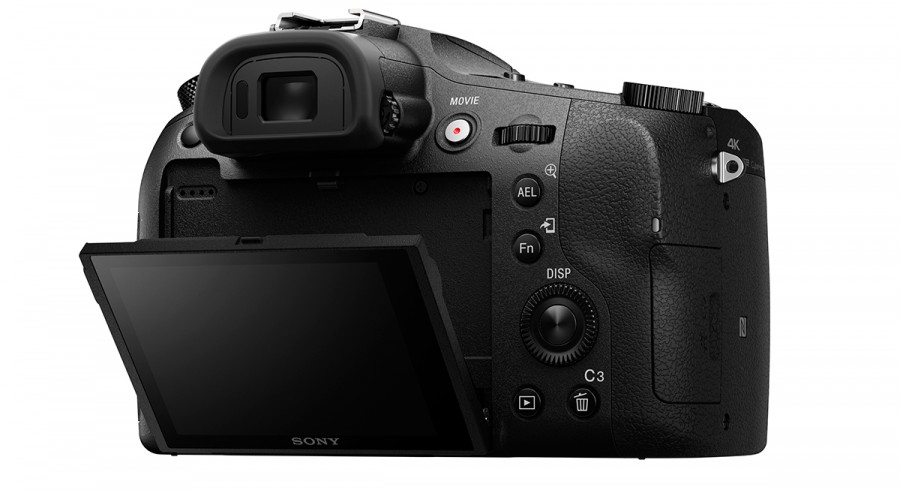 Low-light sensitivity appears to be quite useful for a compact, with a range of ISO64 all the way up to ISO12800, while the processing power of the camera can be used to grab slow motion up to a staggering 960 frames per second in one of the modes.
"The convenience of an ultra-telephoto lens paired with our innovative stacked CMOS image sensor design has enabled us to create a whole new image experience unlike anything else available today," said Vivek Handoo, Head of Digital Imaging at Sony in Australia and New Zealand.
"The new RX10 III offers a true 'all-in-one' package that has broad appeal to amateur, hobbyist and professional photographers and videographers alike."
Sony's design on this camera also seems to appeal to professionals and enthusiasts, with a camera grip style more like a conventional digital SLR with three lens rings to deliver focus, zoom, and aperture control using the hand.
Pricing and availability are about the only things we're missing, though Sony has promised this should come soon, so if you're intrigued by the Sony RX10 III, you won't have too much longer to wait.