With Mobile World Congress getting well and truly underway overseas, Sony is already talking up what it plans to release shortly, with a new Z flagship breaking ground, and a mid-range M made for anyone looking for value.
The first of Sony's new handsets for 2014 is the Z2, and we hope people haven't become too attached to that Xperia Z1 flagship we saw late last year, because Sony already has an update in the works.
Slated for release in the next view months, the Sony Xperia Z2 has registered interested with all the major carriers in Australia (Telstra, Optus, and Vodafone), all three keen to see the next level of Sony's waterproof smartphones packing enough technology to let most competitors grin nervously.
The new model, the Z2, improves on its predecessor by updating the features, though not totally reinventing them, which could be seen as a move not to aggravate recent owners of the Z1 which may be annoyed that a new handset was literally just around the corner.
As such, the Z2 features a slightly bigger 5.2 inch Full HD screen (compared to the Z1's 5 inch) protected by mineral-strengthened glass, with the same IP58 water and dust resistance from the previous model.
It's a little bit lighter, a little bit thinner, and the chip has been updated to the latest quad-core Snapdragon 801 up from the 800 on the Z1, the battery pushed from 3000mAh to 3200mAh, while the 20.7 megapixel shooter on the back mostly stays the same.
We say "mostly" because Sony is adding 4K video capture on the Xperia Z2, capable of recording at 2160p or "Ultra High Definition" at 30 frames per second.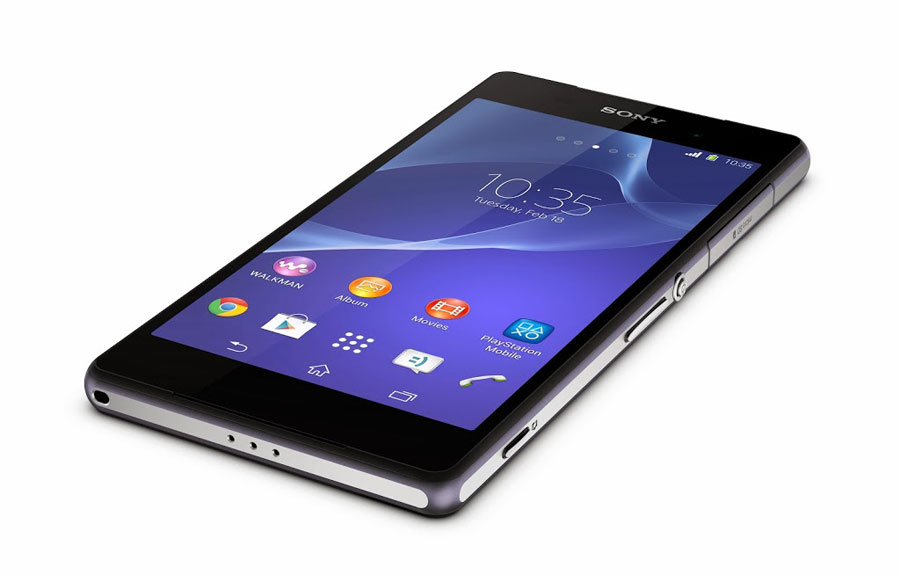 "With Xperia Z2 we have taken our premium Z series to the next level, delivering unique experiences that only Sony can offer," said John Featherstone, Managing Director for Sony Mobile Communications Oceania.
"We have redefined the smartphone once again with our camera. Xperia Z2 offers an innovative experience that captures memories in stunning detail through 4K video shooting and offers new ways to use the camera with our unique Xperia camera apps."
We're keen to see what Sony is doing here, and have even heard that it will be accompanied by an optional microphone, aimed at making 4K recordings just that much better.
The microphone accessory is a first for the company, and offers an XY style microphone for sound recorded from all angles. Expect it alongside the Z2
Next in Sony's range is the M2, a mid-range model that aims to offer a good value for anyone keen to not spend close to a grand on their next smartphone.
"This is a great device for the customer looking for a smartphone that has it all," said Featherstone.
"It combines the best of Sony, bringing you our latest technologies complimented with a one of its kind, unique entertainment offer never before seen on a mid-range smartphone."
The M2 will include a quad-core Snapdragon 400 processor, 1GB RAM, 8GB storage, room to move with a microSD slot, an 8 megapixel camera, and support for 4G LTE.
A 4.8 inch display runs a 960×540 resolution, keeping all of this in inside of a 8.6mm thin handset. There's no dust or water protecting like in the Z2, but Australia will receive a dual SIM variant later in the year for customers who like to travel.
Movies will even be offered with the phone, with three digital downloads included in the box letting you watch Sony movies from the phone, while a selection of PlayStation Mobile games will also be included as part of the package.
Pricing and availability on both the Xperia M2 and the Z2, though, aren't yet known, but we expect both handsets to launch between March and May.