If you spend a lot of time on the internet when you're out and about, chances are you're using your mobile as a hotspot. But how do you get the fastest speeds? You use a faster modem.
"A modem?" you say. "Surely the modem in my mobile phone isn't the same as the modem I use at home for my internet?"
It's not the same, no, but it's not far off, with the technology at home often relying on grounded communications infrastructure — say that of ADSL2, cable, or the National Broadband Network (or even a standard phone line if you're still using that technology) — instead of the mobile communications relied on by a mobile modem.
At home, the speed your modem connects with relies on a variety of factors, and it's different dependent on the technology you're using.
For instance, if you're using ADSL2+, the biggest factor for speed differences tends to come from the distance between you and the exchange you're connecting to. On cable, the speed shifts tend to arise from how many people around your neighbour and sharing the cable line are using the service, whether as an internet provider or watching TV.
But for a mobile device, changes in speed tend to come from the speed of the modem, where you are at the time, and the amount of people using the network at the time. For instance, being in the middle of a major city with a high-speed 4G modem will often yield great results, but bring in over 10,000 people and that performance starts to drop a bit.
That's one of the reasons why it's next to impossible to get messages out to friends and family when you're sitting amongst a huge crowd waiting for the fireworks on New Year's Eve.
At home, out and about, and for general use, the factor that is most in your control is modem speed, as this determines the maximum speed you'll be able to reach on a network when the settings are right and the network isn't jammed up.
Picking a phone or hotspot is often guided by price, but if you own a mobile device already, and a recent 4G model, you'll already have a mobile modem. The thing about these is that mobile modems are classified by category, with the higher the number determining the maximum speed possible.
Mbps vs MBs
One of the first things you'll see when we start talking about modem speeds is the term "Mbps". Despite the similarities in the lettering, it's important to note that Mbps or "megabits" isn't actually the same as MBs or "megabytes".
"Megabytes" is how we measure file sizes in regards to a download, while "megabits" relates more to the speed of how we transfer these files.
These aren't just different for the sake of being different, as they calculate differently, but translating megabits back to megabytes often means dividing the megabit number by eight. Get that number and you have the megabytes per second.
Regardless of what technology you're talking about, though — whether it's ADSL2 or 4G — there's a good chance the speed will be measured with two numbers: download speed and upload speed.
Category 3
In Australia, mobile 4G modems tend to start at Category 3, and essentially, Category 3 is the sort of speed pretty much every device will be offering as a minimum, with Category 3 shortened to "Cat 3" by those of us working in the industry.
If you have a Cat 3 device, the maximum speed you can achieve on your device is 100Mbps down and 50Mbps up, worded this way because it's 100Mbps when you're downloading information, and 50Mbps up when you're sending it back.
To put that into language you can work out, that translates roughly into a maximum of 12 megabytes per second down and a maximum of 6 megabytes up.
Few devices sport the Category 3 modems these days, unless of course you're buying something cheap and cheerful (and yet still 4G), or even something old. In fact, if you still have a Samsung Galaxy S4 or an Apple iPhone 5, you have a Category 3 device.
Category 4
Now that 4G is more or less a standard feature and 3G is on the way out, Category 4 has become the generic tech found inside most 4G devices we're seeing of late.
In terms of speed, you can expect downloads as high as 150Mbps or 18 megabytes per second, while uploads stay the same with 50Mbps or 6 megabytes per second.
Examples of Category 4 4G devices include the following:
Apple iPhone 6
Apple's foray into thin and soft metal — instead of the angular designs it had been doing two years before it — not only feature a nice design, but a fast Category 4 modem, and yeah, it's in the iPhone 6 Plus, too.
Motorola Moto G (G3, 2015)
Motorola's third-generation G series device is all about the value, and this time, Moto made sure to back in a decent battery life amidst a 150Mbps modem. Neato.
LG G3
LG's flagship for 2014 can still be found today, and an amazeballs screen is certainly one of the reasons to consider it, but so is a modem capable of netting a maximum of 150Mbps if the conditions are right.
Samsung Galaxy K Zoom
Is it a camera? Is it a smartphone? Samsung's combination of the two — complete with zoom lens — isn't only both, it's also a Category 4 4G device.
Sony Xperia Z3
Our favourite phone for 2014, the Z3 still stands up today, and if you have one, Category 4 speeds are possible from it, too.
Category 6
A little faster again, Category 6 (Cat 6) takes the 150Mbps download maximum of Category 4 and doubles it.
That brings the maximum speed of a Category 6 modem to 300Mbps down and 50Mbps up, translating to around 37 megabytes per second down and still 6 megabytes per second up.
No doubt, that's a pretty fast speed, and is one reason why most flagship phones from 2015 include a Category 6 4G modem, including the following:
Apple iPhone 6s Plus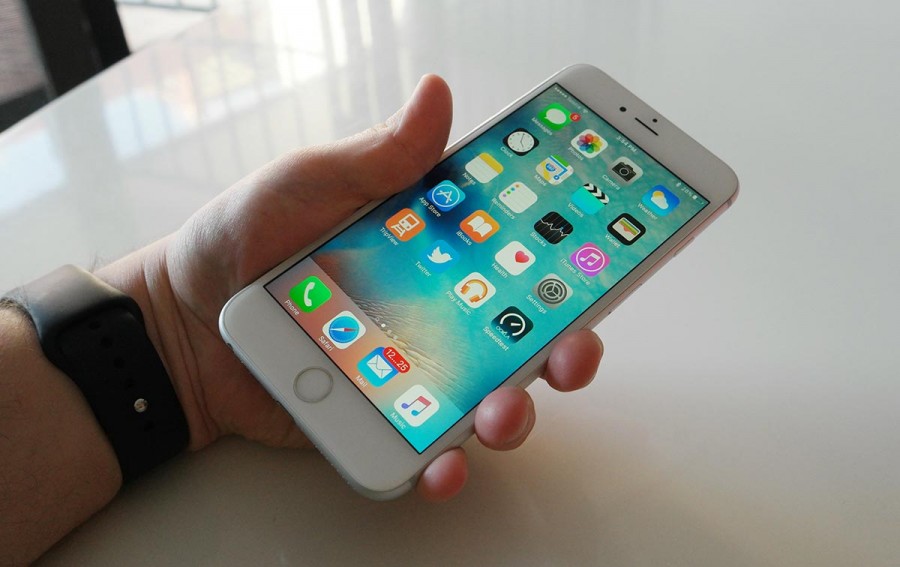 The best iPhone for 2015 is the one with the better battery and a touch more image stabilisation, but Apple's iPhone 6s series wasn't just great for being great, because they also support Category 6 speeds.
Huawei Ascend Mate 7
Huawei's premium take on the phablet arrived at the end of 2014, but it did so with a Category 6 modem, which was something few devices came with at the time. Huawei's Mate 7 is still a decent handset, too, boasting solid speeds and a decent feature set.
LG Google Nexus 5X
Google's re-made and updated Nexus 5 series arrived last year in the 5X, and while it doesn't seem like much has changed except for that USB Type C port and some new specs, you will find some very fast Category 6 mobile innards. Yay.
Samsung Galaxy S6/S6 Edge
Whether you preferred a thicker edge or one that sloped with the rest of the phone, Samsung's 5.1 inch smartphone released in April last year was one of the first to bring a Category 6 modem to the table, meaning fast speeds for its owners.
Sony Xperia Z5 Premium
The only phone to feature a 4K screen, Sony's premium phablet isn't just about a great display, because it also arrives with download speeds as fast as 300Mbps thanks to the Category 6 tech found inside (as does the rest of the Z5 family).
Category 9
If you thought the 300/50 speeds of Category 6 were something, wait until you check out Category 9, a technology boost that pushes the maximum network speeds to 450 on the download side, while keeping uploads at 50.
Do the math and you'll quickly find out that a 450Mbps maximum connection translates to a maximum of a little over 50 megabytes per second.
We have a word for that: yikes.
There aren't many Category 9 devices, but the few that exist locally include the following:
Samsung Galaxy Note 5
Easily one of our favourite phones of 2015, the Note 5 didn't just include an excellent screen with support for a digital pen that could replace paper, it also featured one of the fastest modems around.
Samsung Galaxy S6 Edge+
The larger edition of the Galaxy S6 from 2015 didn't just include a bigger screen, it also features a faster modem.
Yes, this is one of the phones to choose if you want 450Mbps to be in your grasp.
Category 11
Set to be the next big area, you'll likely hear all about Category 11 at this year's Mobile World Congress, where it's expected that pretty much every major flagship will support the new high-speed technology.
Just in case you think this is a number being added for no reason, Category 11 pushes the modem speeds again, driving the 450Mbits download maximum up to a staggering 600Mbits.
Sadly, there's no phone found in Australia (at the time of publishing) with Category 11 technology, but you can find the technology right now with one mobile hotspot, Telstra's Wi-Fi 4G Advanced III.
Get that and find the right part of town, and the possibility of speeds as close to 600Mbps — 75MB per second — are theoretically yours.