Good news smartphone owners who don't have an iPhone: cases are now finally coming out for more than just Apple's popular smartphone, as Aussie brand STM shows us two new models focused on two of the biggest iPhone 5 competitors.
Anyone out there looking for a great smartphone knows that they're spoiled for choices, with products from LG, HTC, Samsung, Sony, Nokia, and Huawei adding to an already crowded marketplace where happiness is possible from any selection.
If you ended up on the HTC One or Samsung Galaxy S4, you're not alone, but the options might not be as strong for protecting the build of your smartphone from the outside world, and for that STM is picking up the slack.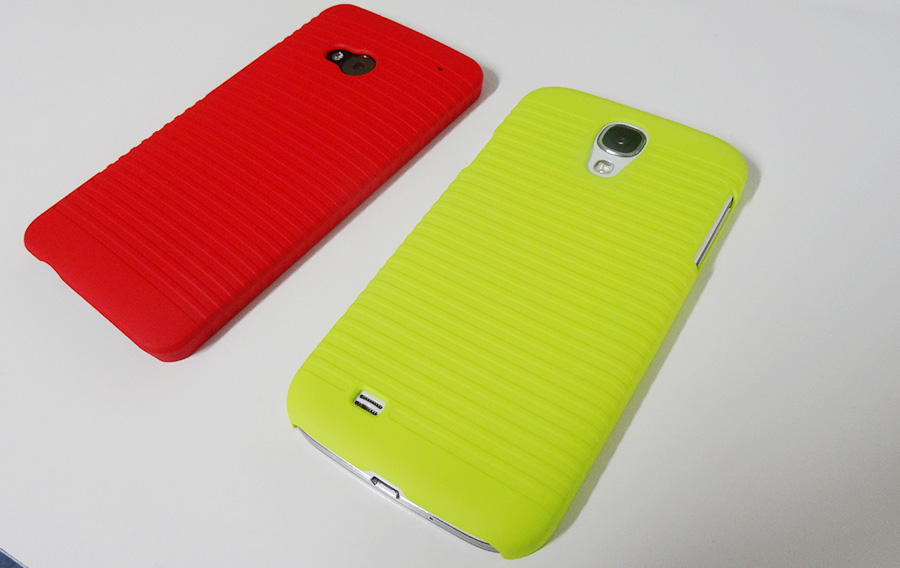 Two types of cases are on their way to stores to cover these devices, starting with the Grip, a hard shell with ridges all along the back to provide an easy way of holding these otherwise slick smartphones.
There are four colours for each – red, blue, lime green, and black – and they go a long way to make both the Galaxy S4 and HTC One easier to hold, though thanks to the ridges on the outside, you won't find it easier to slide into pockets.
Not a problem for all, but useful for those who expect the handset to just drop in.
The second case is only for the Samsung S4, and is the Harbour 2, a hinged smartphone case that provides a thick polyurethane casing that can be snapped open at the bottom to take the phone out easily, or even stood up.
We first saw this case in the iPhone 5, and while it helps to make it easier to take the case on and off, one of the more interesting uses is that the hinge – when opened – become a stand for the handset, making it possible to use video chat in a portrait position without needing to hold the phone.
Different to the Grip case, this one is slick, so falls into pockets just as easily as the handset would by itself, so useful for those of you that carry around in pants and jeans.
Both of these case designs exist for the iPhone 5, but other smartphone owners will have to hope STM takes the time to make these models for their respective devices later on, as Apple iPhone 5, HTC One, and Samsung Galaxy S4 are the only supported smartphones by STM at this time.