Smartwatches are often made people who go out, who are social, and who like to walk and run, but if you're into catching fish, you haven't had a lot of choice. Suunto is seeing to that with something special.
Suunto, a company known for building compasses and diving tools, has recently let the world know that it is focusing on more than just the compass and that diving tool, with an evolution of a watch with some neat smarts we checked out last year.
Building on the Traverse, a watch with a built in GPS and compass for people keen to take a walk or swim, Suunto has announced that it also has a model on the way for people who spend their time fishing, arriving in the form of the Traverse Alpha.
Two variants of this will be made available based on their designs, with the Traverse Alpha Foliage offering a slightly camouflaged look while the Traverse Alpha Stealth is black and, well, stealthy.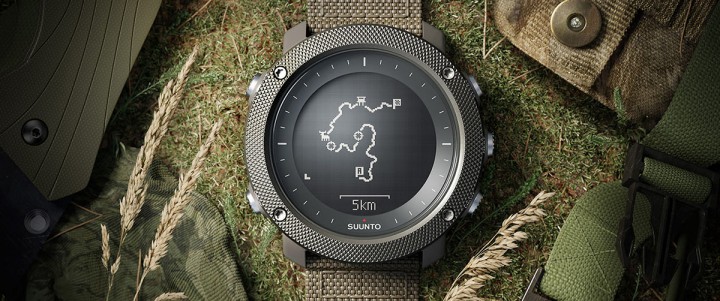 Both offer the exact same features, with Suunto embedding GPS and GLONASS route navigation technology much like what we saw on the Traverse last year, while barometric altitude and GPS altitude technology are combined to properly track height and elevation as you move.
A battery life of up to 100 hours with the GPS switched on makes it ideal for moving, but more than that, the Traverse Alpha models include location-based moon phase calendars informing you of moonrise and moonset times, while that barometric technology we mentioned before will inform you on weather changes while you're out in the field.
With moon phases along with rising and setting times, it makes senses to include sunrise and sunset alerts, and they're here too, along with a customisable red backlight which Suunto says won't play havoc with night vision.
On the durability side, Suunto says both Traverse Alpha models are rated for MIL-STD 819G, meaning they can take a beating, something you should expect given the inclusion of a stainless steel bezel with scratch-resistant sapphire glass covering the screen.
And yes, there is an app for each, so these will talk to phones running both Android and iOS (iPhone).
Pricing for the Suunto Traverse Alpha is set to a recommended retail price of $729, and you'll find it in select stockists shortly.