The news media has been abuzz with the 'revolutionary' announcement of Telstra scam call blocking. But there are two facts that not one news outlet has mentioned – it is only for Telstra direct customers and the ACMA has mandated all Telcos's do it anyway.
Scam calls and SMS, not to mention email and internet are a scourge. The Telstra scam call blocking is a good move for its customers.
But, the Telstra scam call blocking announcement does not apply to Optus, Vodafone or their, and Telstra's, mobile virtual network operators (MVNOs). As an increasingly large percentage of Australian consumers abandon Telstra, the announcement reveals its true PR swing.
Statistica shows the Telstra mobile network services about 40% of Australian handsets. But its direct consumer customers have plummeted to about 20% of that. The rest use its MVNOs like Boost, Woolworths, Aldi etc. and as far as we know, don't get that benefit.
And let's not forget OPTUS and Vodafone and their MVNOs that service the other 60% (Source CIE Final Report). They are not standing still either – see why later.
Nor fixed-line services. About 6 million consumer fixed lines are part of the NBN that provides these via VoIP. Telstra's direct customers are BigPond/Belong customers (about 27%) may benefit from scam call blocking.
Scam call blocking is mandatory anyway – it is nothing new but Telstra forgot to tell you that too
Last year the ACMA (Australian Media and Communications Authority) mandated (it is a PDF to check downloads) that all Telcos detect, track and block scam calls. They all have to do it, so the Telstra scam call blocking announcement is not altruistic – just PR hype.
It works on a database of known scam caller IDs and spoofed caller line IDs. If a high volume of calls come from a particular number or region it will block it. It will block calls where the number has no callback. But in the end, it is about users complaining that it was a junk call.
Chair of the ACMA's Scam Action Taskforce Fiona Cameron said
The code is a unique and ground-breaking contribution to global regulatory efforts to prevent the harms caused by scammers. It is a holistic, end-to-end framework for effective scam reduction activity. There is no silver bullet to reduce scams, but these new rules place clear obligations on the industry to do more to protect their customers and build confidence that it's safe to answer a ringing phone."
How to recognise and reduce scam calls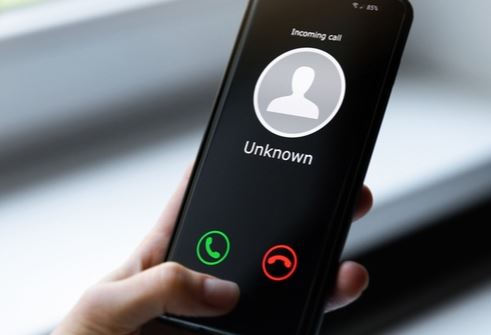 Make sure you have Caller Line Identification enabled on mobile and home phones with a display
If you

get a call from a number you don't recognise, don't answer it
receive a call from an international number that only rings once before stopping — don't call back
pick up the phone and there is any delay in the other person coming on the line hang up
don't want annoying telemarketers then enrol on the Do Not Call Register – that stops all legitimate ones

You can report suspect numbers at www.scamwatch.gov.au
iPhone and Android users (most mobiles) have settings to block or flag suspect numbers. The problem is that they tend to block all new numbers.
If the user is elderly or at-risk, you can block all calls except those in contacts.
As far as we know, there are no Australian call-blocking apps just yet as there is no central backlist.
GadgetGuy's take
Telstra is simply doing what it, and other Telco's must do. Telstra has a bigger PR team that neglected to mention it was only for its direct customers or that its inaction would result in big fines.
Scam calls, scam SMS and internet scams will never be eliminated by a Telco's algorithm. So, it does not matter which Telco or MVNO you use – all must take mandated action or face fines of up to $250,000 per incident.
End-user education will help stamp it out. You can read more GadgetGuy news about scams here