With Photokina on next week, the camera companies are busy showing off their new products for the rest of the year. While more announcements are expected in the coming days, Nikon is now showing us its wares, with the D600 full-frame camera being outed in Australia.
Providing a sort of budget place for those who don't have enough money for Nikon's other full-frame cameras – the insanely high-end D4 and slightly more affordable D800 – the Nikon D600 will offer a 24.3 megapixel sensor with support for up to ISO 6400 (pushed to a maximum of ISO 25600), RAW format still captures in 12- and 14-bit, 5.5 frames per second shooting, high-dynamic range (HDR) photography, and more.
The sensor on offer here is bigger than the one commonly found on most of Nikon's digital SLR cameras, with the full-frame technology offering more out of the lenses you throw on the camera.
Two SD card slots are available here, a change from the Compact Flash slots we see in full-frame bodies, and a 3.2 inch LCD on the back of the camera to help you look at the big images you've shot.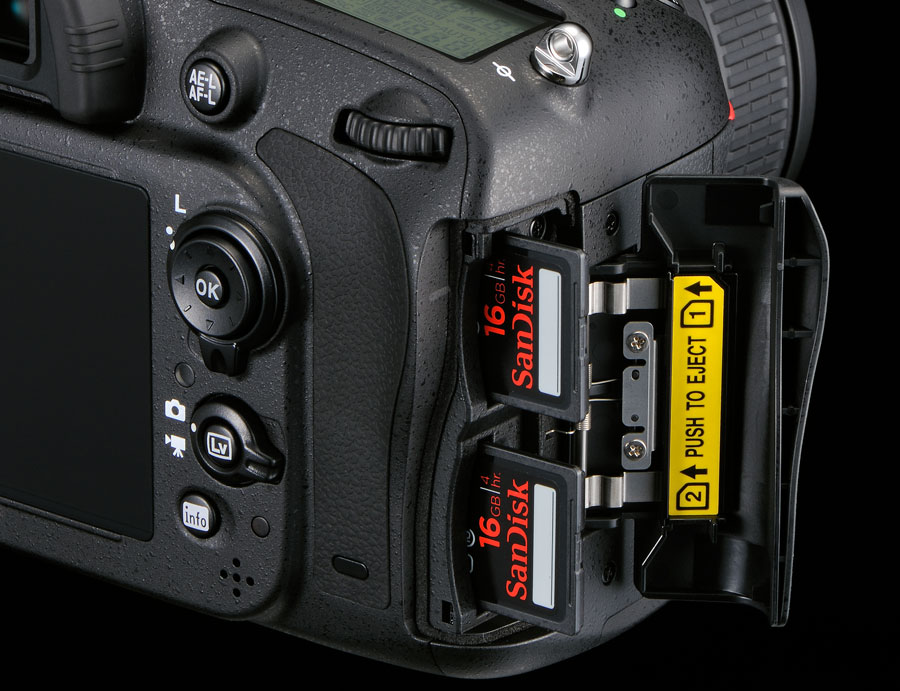 The full-frame goodness seems to be in demand this year, with Sony already unveiling some cameras sporting the technology this week, with more brands expected to follow next week at the Photokina show in Germany.
The D600 will be like other Nikon full-frame cameras in that it supports both the proper full-frame or "FX" lenses, as well as the smaller consumer-friendly APS-C sensor-based format, known to Nikon as "DX". With an FX lens attached, the full-frame sensor activate on the D600 and can pump out a 24 megapixel image, but with a DX lens, the sensor will crop and only pump out roughly 8 megapixels.
Support for the DX lenses should make it easier for people keen to upgrade from any of Nikon's other DSLRs, even with the reduction in megapixel, as it will mean they won't have to completely sell off all their lenses, at least not immediately.
Videographers and filmmakers should be keen to use the new camera, too, with support for Full HD video using either type of lens, a headphone jack for checking audio, external stereo microphone port, and support for uncompressed video over the HDMI port.
Wireless is one thing that does appear to be missing from the model, especially as other brands start to throw the technology into their cameras as a standard feature. Nikon hopes to overcome this with an external adapter, the WU-1b, which will let customers control the camera remotely, as well as letting Android and iOS devices talk to the camera and transfer files.
Pricing for Australia isn't being announced, a typical thing for Nikon as it joins Canon in not releasing recommended retail prices, but one store – Ryda – has announced a list price of $2,799, suggesting this camera will fit in roughly $700 below the sort of pricing we're seeing for the D800 above it.
Whether or not the different in quality and megapixel justifies the price remains to be seen, but we should know shortly with stock expected to arrive from next week on September 18.