With just one day before Apple lets Australians get their hands on the new iPad, we've got it and we're unboxing it for your visual pleasure.
As you can see, it's a pretty nice package. Very Apple-esque, with the iPad 2 in plain sight the moment you open it up.
Remove the iPad 2 and you'll find the little instruction booklet and power plugs. Underneath the booklet is an Apple docking port to USB connector.
Apple's iPad 2 Smart Cover is an extra purchase, but we were keen to see how the magnets worked. Honestly, they snap on to the left side perfectly, without any fiddling.
The iPad 2 Smart Cover has three folds in it, enabling you to peel the cover away easily.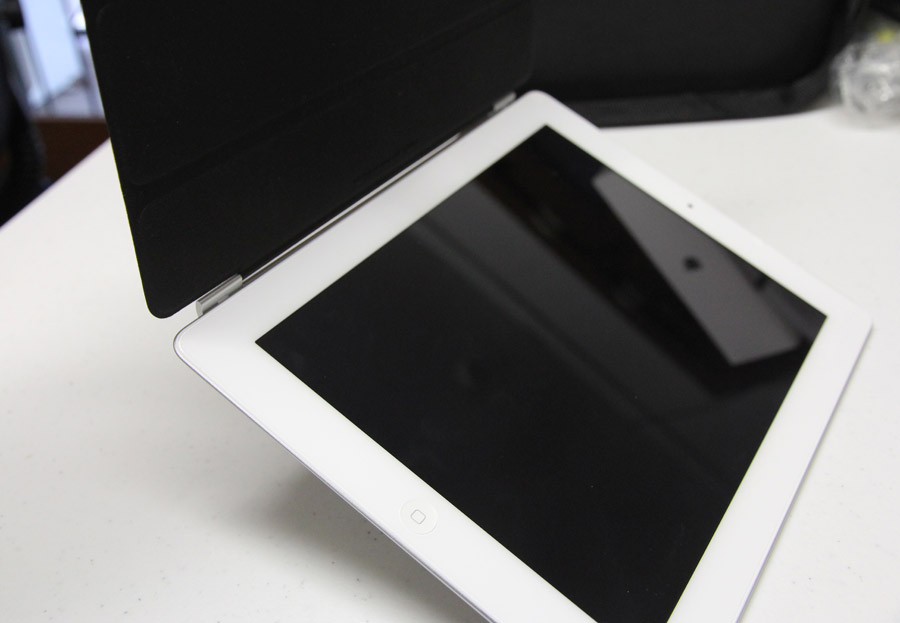 One interesting thing we found is that the iPad 2 Smart Cover magnet system is so strong, you can literally pick the iPad 2 up by the cover itself. We wouldn't suggest it, but it can be done.