Readers may recall that I have had more than my share of ongoing reliability issues with Telstra/NBN FTTN at my Central Coast home. I called it Trials and Tribulations with Telstra but I now add NBloodyN to that title.
Even five months later the original article (here) is still among GadgetGuy's highest rating – many people have 'Trials and Tribulations with Telstra and NBN'.
As a quick update, Telstra NBN 100/40 FTTN (Fibre to the Node) was installed at my Central Coast Home in July 2017. I did not spend much time there until 2018 when we decided to move up to this heavenly area (no jokes about God's waiting room) to escape Sydney city life.
Around July 2018 I noticed more frequent drop-outs and slow upload speeds (upload is vital to me as I use a VPN, cloud and remote CMS publishing). I frequently complained to Telstra's faceless Philippines call centre. The routine became a bad joke.
I spent over 40-hours complaining over four months, each time diligently answering the raft of pre-scripted questions, and resetting the modem. All because there was no continuity of staff or service. Each time Telstra said its line test showed it was OK then closed the incident. "All is well. Have a nice day."
It was not well
Coincidentally my last call to Telstra's faceless Philippines call centre dropped out, and they rang me back just as the internet had been down for 18 minutes. A cheerful voice told me that the line was testing fine and they were closing yet another incident.
In early November 2018, I lodged a formal complaint with the Telecommunications Industry Ombudsman (TIO) – it was easy to do online, and I thoroughly recommend it.
Why? It gave me an official TIO complaint number that I gave to Telstra's faceless Phillippines call centre. Within seconds the matter was escalated to a level-one complaints officer – Elle (not her real name) and she stuck with it to the end providing that much-needed continuity.
At least now I had a dedicated person looking after my complaint
I had her employee number and an official Telstra complaint number – not a transitory incident number. I was able to send information to [email protected] You can't do that with Telstra's faceless Phillippines call centre.
Still, I could not easily contact Elle directly which was frustrating. BTW, after a while, Elle did give me her Telstra Email address so I could provide written information directly. I suspect we developed a Stockholm Syndrome relationship. Poor Elle.
Months of continuous tests resulting in megabytes of indisputable logs and data showed there was a problem.
I developed Windows batch files that ran Ookla's Speedtest (same engine as used by Telstra) and Ping tests every minute. These show from three to 18 daily outages from three minutes to as long as an hour. During the test period (most of January to early March) there was seldom a day without at least one outage.
I concluded that it was either the copper wire from the NBN Node to my termination point (NBN responsibility and possibly more temperamental due to weather), Telstra's modem (Telstra responsibility) or an environmental issue downstream from the termination point (MDF) in my home (my responsibility).
What happened next
NBN remote tested the wiring – it was fine. It may well have been at the time of the test, but the dropouts appeared to be environmentally related.
Telstra sent the third replacement (not the last) modem.
I minimised environmental issues:
Direct connected my PC via Ethernet to the Telstra Gateway Router (ruling out any performance issues that may have been caused by my D-Link AC5300 reference router)
Connected everything else to the D-Link router (on a separate subnet). That allowed me to test the Telstra NBN connection independently
Disconnected the D-Link router from the Telstra router during critical testing
Bought a Fing Box and connected it to the Telstra router to help monitor outages both visually and via email notifications
Made sure all 'services' (like remote access, UPnP and FTP server etc.) were turned off in the router.
Telstra then sent a technician to my home.
Elle had promised this at no cost but Telstra subsequently billed me – getting that reversed took more the time. The Tech said that my phone cable wiring (in a ten-year-old home) was probably at fault as it used a star topology. Being a techy myself I knew it used Cat5 and that the Telstra Tech was likely wrong.
Regardless, I paid for a sparky to run new Cat5 Ethernet cable from the MDF directly to the Telstra modem in my home so we could rule out house wiring. It subsequently made no difference, and I demanded Telstra reimburse that. They did as a condition of closing the case – more on that later.
After having tried three Gen 1 Telstra Gateway modems, I discovered that there was now a Gen 2 modem.
Telstra sent me one, and it has made a small difference. LTE signal is still weak but slightly improved, and fall-over times have reduced from three minutes to two. That is just about short enough to preserve VPN integrity. The result – I lose less work.
Still, no resolution – You can go elsewhere if you want!
At that point, I had sent Telstra megabytes of SpeedTest and Ping logs, screenshots from the Fing Box, and dozens of modem logs. This took me hours each week to collect and manually process in Excel to see if NBN was working as advertised – it was not.
Elle basically said that there was nothing Telstra could do and the service was operating within acceptable parameters – according to NBloodyN. I asked for a copy of those parameters, and she could not provide them.
If I were willing to accept that Telstra could do no more, then it would reimburse the sparky costs and close the complaint. She said that I could go elsewhere without penalty (I was not on a contract anyway).
WTF? Go elsewhere!
The fact remains that I still suffer from three to as many as 18 NBN dropouts in a day. Using Telstra's Gen 2 LTE fall-over modem provides little solace as the LTE signal is weak, and 50% of the time loses the VPN connection and my work.
From my perspective, I have used Telstra in its various iterations for over 40 years. It is better to stay with the devil you know than go through all this again with another CSP (carriage service provider).
And I have a Telstra/NBN 100/40Mbps HFC connection at my Sydney apartment that is rock solid and almost dropout free.
I came to the stark realisation that all Telstra (and the rest) do is resell the same NBN service.
It uses the same node, copper to the home, etc., that any other CSP uses. In reality, Telstra is just one of the many monkeys reselling the NBN organ grinder. There was no point getting angry at it when NBN is telling them there are no issues at all.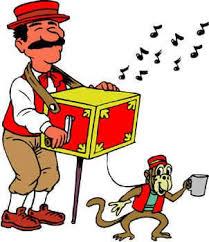 More trials and tribulations with Telstra and NBN. Or do I give up and go and live under a rock?
So while I was ropeable at Telstra and have wasted countless time trying to get what I paid for – a reliable 100/40Mbps internet service – my anger is misdirected. It is the bloody organ grinder at fault – not the monkey. So on that basis, I apologise to Elle for all her good work.
On 26 March I called the Telecommunications Industry Ombudsmen that had a script prepared for just such an occasion. I was politely informed that it would now take the matter up with Telstra and the NBN – but it could take seven weeks for any response.
I feel totally let down.