Trivago – a price comparison website (and that should ring loud alarm bells in its own right) has been found guilty of misleading consumers on the so-called 'best' hotel deals. And the update is that it lost its Full Federal Court appeal.
Back in January 2020, Justice Mark Moshinsky ruled that Trivago knowingly broke many sections of Australian Consumer Law. It claimed that it offered the cheapest or best prices, all the while presenting results based on how much money it would make out of commissions, overrides, advertising dollars, back-room deals and click-throughs (regardless of whether the consumer booked).
Now in November, the Full Federal Court has dismissed an appeal by the hotel price comparison website against an earlier decision which found Trivago had breached the Australian Consumer Law by making misleading representations about hotel room rates on its website and television advertising.
The Court reaffirmed its findings that Trivago did not sufficiently disclose to users that its website used an algorithm that gave prominence to accommodation providers paying Trivago a higher payment fee (cost per click), meaning that the most prominent offers were often not the cheapest offers for consumers.
The primary judge also found that Trivago misled consumers through the use of strike through prices and text in different colours because Trivago often compared the rate for a standard room with the rate for a luxury room at the same hotel.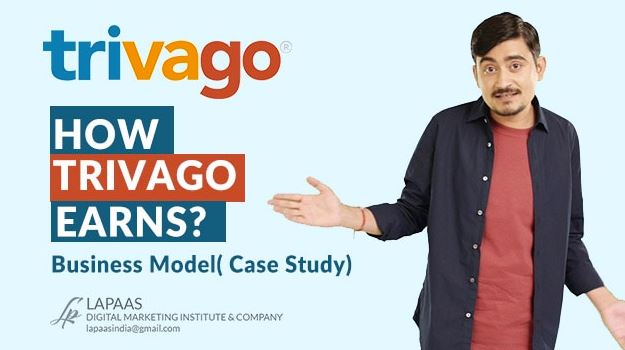 Trivago also displayed a red strike-through text indicating it was the best price when it was not.
The matter will now return to the primary judge, who will consider the orders sought by the ACCC against Trivago at a later date. The ACCC is seeking orders for declarations, injunctions, penalties and costs.
ACCC chair Rod Sims said the conduct of Trivago was
"Particularly egregious (staggeringly bad; shocking; obviously wrong and wrong beyond any reasonable degree…)". The court's decision "sends a strong message to comparison websites and search engines that if ranking or ordering of results is based or influenced by advertising, they should be upfront and clear with consumers about this so that consumers are not misled".
Damages, fines and refunds that could amount to many millions, perhaps hundreds of millions of dollars are yet to be determined. The base penalty for misleading and deceptive conduct is up to $1.1m per breach and up to $10m in fines for each offence under the Australian Consumer Law.
Trivago N.V. (NASDAQ TRVG), is a German technology company specialising in internet-related services and products in the hotel, lodging and metasearch fields. The American travel company Expedia Group owns most of the company's stock. A large percentage of its revenue comes from selling your private personal 'meta' data to advertisers and social media. The majority of its expenditure is marketing! Talk about rinse and repeat!
Trivago has been in trouble many times in many countries for deceptive and misleading conduct. This includes:
Selling rooms or room types that are not available at the time of booking (forcing later on the spot room upgrades at extra cost)
Downgrading websites competitive to its owner Expedia and directing searches to it.
Return false hotel gradings in favour of advertisers and commission overrides
Exquisitely 'wordsmithing' its website and advertisements to gloss over the fact that different room types have different prices and may not be available, "We just compare, it's your choice."
Hosting a considerable percentage of fake reviews – 'Reviews you can trust.'
That a European based company which must conform to the GDPR EU privacy rules has such court actions and class actions is highly irregular.
It's Terms, and privacy policy is lengthy and tedious. They studiously avoid the use of the word 'sell' preferring 'transfer' or 'share' and copious mention of its 'third parties' passing all responsibility for privacy to them.
"This information may also be shared with third parties, such as ad networks."
Its profit model also allows for a huge TV and social media advertising budget fronted in the UK and here by Aussie actress Gabrielle Miller.
Price comparison websites (PCW)
Putting Trivago to one side for a moment, almost all price comparison websites would be out of business if they operated transparently. Simply put PCWs aggregate commonly available web prices from some, not all vendor sites, and present these as 'best deals'.
Some vendors agree to pay commission overrides over the standard amount – and get preference. In travel, the standard commission is around 10%. Trivago is alleged to have asked for up to 40% as a mix of standard commission, overrides, advertising subsidies, click-through fees and paid preferential ratings. As a consumer, you are paying for that – it is not the best deal.
In June 2019, we exposed the Truth about energy price comparison websites. The ACCC found, without exception, that all price comparison websites do not compare all available suppliers and prices.
In fact, they compare very few suppliers, especially where geographical locations can make a huge difference. They steer you to suppliers they make the most money from. Worse still they base your comparison on a previous 'bill' that likely was terrible in the first place, e.g. easy to better.
 One site, iSelect (later fined A$8.4m – article here) only compared 11 out of 22 Sydney electricity retailers – less than a quarter of the available plans and ignored seniors and other discount plans. It also found collusion between energy retailers by constructing 'incomparable' special offers for PCWs that were, in fact, more expensive after the initial 'generous' discount period expired or that could be achieved by going direct to the supplier.
GadgetGuy's take: Trivago is nothing more than a dodgy price comparison website and a data-harvester that monetises your personal information.
The gutsy answer is to legislate fair price comparison methodology and if it puts PCWs including Trivago out of business, then so be it.
PCWs are yet another embodiment of the wild, wild, west of the internet. Apart from the ACCC's ACL teeth, there is no legislation mandating fair business behaviour. If there was then government agencies could come down like a tonne of bricks and cancel business licenses, put directors in jail for cartel and collusion, order massive refunds for rip-offs etc.
Over the past few months, we (my wife and I) have been exploring our next OS trip. Without exception, we got better deals and more accurate information going directly to the vendors. In one case an extremely limited early bird 'holiday' package offered on a PCW had been sold out six months ago. Yet that site was ready, willing and able to accept the booking and take full money for it. When we went direct to the vendor they said, "Oh yes, we keep telling them to stop offering that package – we have god's own troubles in having to ask for a lot more for the regular package."
In another case, we decided to book at a 5-star hotel and smelt a rat (as we knew the hotel) so went direct. The rates were substantially cheaper and our incentive for going direct was an upgrade to a superior room, free high-speed wi-fi, free valet parking, inclusive breakfast, a welcome pack and a dining voucher. All these were extra cost on the PCW.
PCWs now offer so-called 'best' deals on over 100 categories
Finance – credit cards, personal, car loans, loans, short term, high-interest savings, bitcoin, debt management and even business finance
Insurance – car, boat, motorhome, caravan, home, health, travel, pet, life and death
Utilities – electricity, gas, water,
Mobile and internet – NBN, ADSL, mobile voice and data, home, Telco
Shopping – coupons, fashion, beauty, fitness, cars
And so many more!
All wrapped up in helpful websites often with so-called impartial but usually 'paid for' reviews and articles. Those that can afford major advertising campaigns are often among the biggest offenders.
We say that 'ethical' PCWs is an oxymoron – and are almost non-existent – they could not make enough money if they were! If you use them, then only do so to get an idea of what you want – then go direct!
The offending advertisement that led to ACCC action in 2018.