Yes, we know, it's all in the thought. But, somehow, we feel more appreciated when there's a four figure dollar amount behind the thought. Keep that in mind while you peruse some of the TVs that have excited us in recent months. What a gift a TV would make! But if you can't quite stretch to those amounts, we've tossed in a couple of more modestly priced UltraHD Blu-ray players.
Sony Master A9F OLED 4K TV – $4,998
With its premium OLED TVs, Sony has gone for striking styling. This one will truly adorn your loved one's home. But there's more to it than that. Sony TVs have some of the best picture processing capabilities out there. This TV couples those abilities with a magnificent OLED panel. No other technology can do black like OLED.
For sound, this 55 inch TV uses its Acoustic Surface Audio+ technology, which in effect turns the TV panel itself into a giant speaker. It is one of the first to implement "eARC". Don't know what that is? Then check out our review.
Read our review here. We rated it at 4.5/5.
Samsung Q9 – $5,899/$9,499
Samsung, after a brief flirtation several years ago, has eschewed OLED in favour of its own QLED technology. Where OLED excels in allowing perfect, unmuddied blacks, QLED concentrates on brightness. OLED will peak at 1,000 nits of brightness if you're lucky. This Samsung QLED TV will peak at double that. With more movies appearing taking advantage of the greater brightness range in HDR, your loved one will be thrilled by the startling brightness of the picture.
And don't forget the smarts, which are based on Samsung's Tizen operating system.
The prices above are for the 65-inch and 75-inch models. How much do you want to spend? It's up to you.
Read our review here. We rated it at 4.5/5.
Sony UBP-X700 4K UltraHD Blu-ray player – $328
Why, we remember when the first DVD player to sell under a thousand dollars was celebrated. The first couple of Blu-ray players were around $2,000. Yet here you can buy a first class UltraHD Blu-ray player – from a respect brand, too! – for only $328. You might not be able to afford a TV for her, but how about one of these?
And it has all the goodies, including support for Dolby Vision video (not all of them do that). It will even play Super Audio CDs. And it has plenty of smart stuff, so it can stream Netflix or play Spotify music (if you have a premium subscription to that service).
Read our review here. We rated it at 4.3/5.
LG UBK90 UltraHD Blu-ray player – $399
Of course, Sony isn't the only one with an UltraHD Blu-ray player. It seems that our reviewer likes this one from LG even more than Sony's. He certainly gave it a higher rating, despite the higher price. LG is a big backer of Dolby Vision, so of course this player supports that.
This is one of those players with various picture processing functions. We'd suggest that you suggest he or she leaves those alone. It's best to use the TV's controls for those things.
Our reviewer was impressed by the smart functionality, including the ability to stream content from his DLNA server.
Read our review here. We rated it at 4.5/5.
Sony KD-65X9000F Smart TV –$2,698
No, this TV isn't as glorious as Sony's OLED line up. But neither do you pay through the nose for it. When we reviewed the 65-inch model three months ago it was priced at over $4,000. Now it's less than $2,700. You can stretch to that, can't you?
The panel may not be OLED, but we were nonetheless impressed with the black levels. And Sony's motion smoothing is, as our reviewer says, "perhaps the best in the business".
Smarts? Android, and just the same as the Sony OLED TV above. Amongst other things, that means it supports Chromecast audio and video. Plus, apps like Netflix and Spotify to provide you streaming entertainment.
Read our review here. We rated it at 4.7/5.
Hisense 75-inch 2018 Series 8 UltraHD TV – $4,999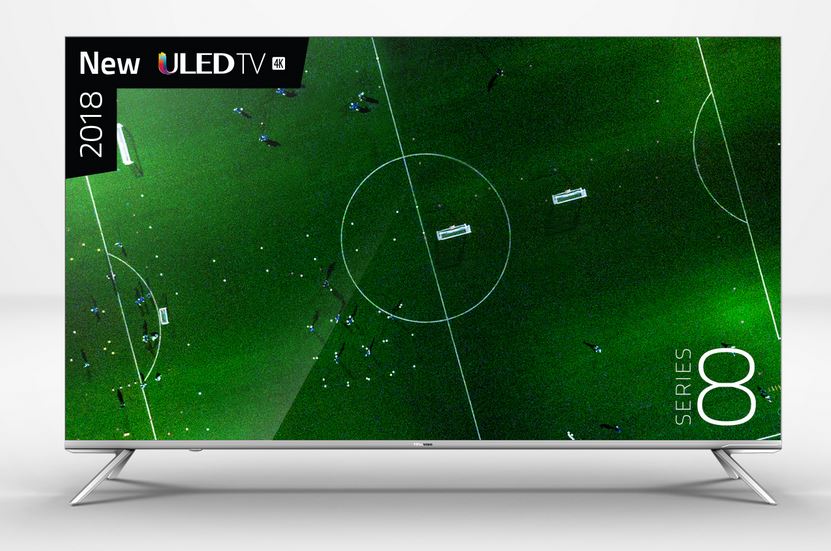 Does your loved one prefer size above all? Well, why not consider this 75-inch TV from Hisense. It's not as well known as the big Japanese and Korean brands, but year by year this Chinese company has been closing the gap while maintaining the value.
This TV uses Quantum Dot technology to provide extremely bright, very accurate colours. The panel is edge lit (unlike the other Hisense TV, see below) which makes for a thin panel. But less precise black levels. Nonetheless, our reviewer rated that panel at 8/10 and felt that any weaknesses in the display weren't noticeable in hours of viewing 4K content on UltraHD Blu-ray.
Read our review here. We rated it at 4.0/5.
Hisense 65P9 UHD TV – $4,399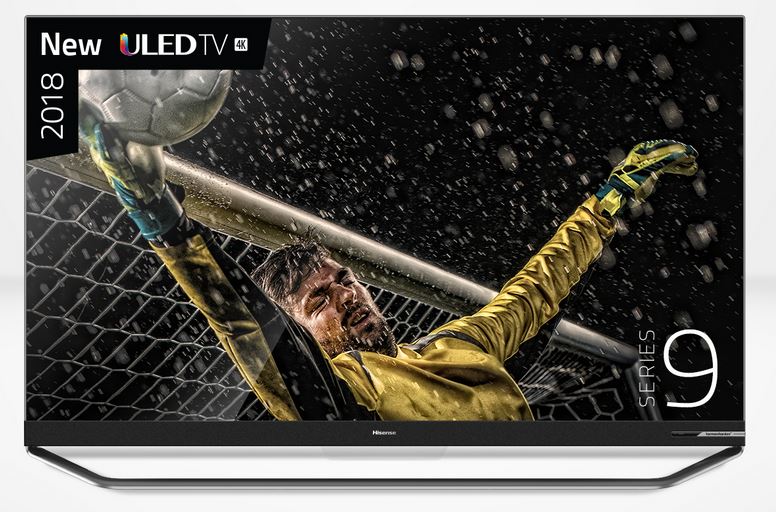 This Hisense TV is ten inches smaller than the one above, but costs only a little less. What gives? That's the difference between Hisense's best tech and it's second best. If your loved one prefers quality to size, well check this TV out.
Our reviewer loved this TV. He loved the 700 zones of backlighting and the peak brightness, which reaches up to 2,500 nits. He was also impressed by the colour uniformity.
And by the sound quality, which is created by an impressive array of Harman/Kardon-tuned speakers. He noted that the best results were with a wall closely behind the TV.
Read our review here. We rated it at 4.3/5.
LG 65SK8500 Super UHD TV – $3,599
LG is most famous for its OLED TVs, but that doesn't mean it's abandoned the field. We liked this Super UHD TV very much. It uses something called Nano Cell Technology to improve the accuracy of the colours (it filters out the wavelengths between red and green), resulting in an attractive picture.
Overall, we liked the picture quality, particularly the brightness, but we did feel that the local backlight dimming wasn't quite as local as we'd have loved.
But this is a smart LG TV, and that means amongst the best smart control available in the industry. That's in large part thanks to LG's WebOS operating system and its point-and-shoot "Magic" remote control.
Read our review here. We rated it at 4.7/5.
LG OLED65C8 TV – $5,299
If you want to buy an OLED TV for your loved one for Christmas, perhaps there's no need to look beyond LG. This really is an LG technology. (Most OLED panels used by major TV makers are made by LG. Do you think it might keep the best from the production line for itself?)
Year by year they improve, getting brighter and
thinner! We measured the panel of this TV at a mere 3.5mm thick. It's hard to overstate how elegant it looks.
Then there are the unsurpassed – unsurpassable – black levels and the first class smarts we outlined in the previous section. If you can't stretch to the price of this 65-inch model, maybe the same model in 55 inches at $3,299 would work. Or if you really love him or her, how about the 77-inch model. That one's just $14,999!
Read our review here. We rated it at 4.8/5.