Two of the products we missed out on reporting on from Computex back in early June are apparently ready for Australia, with release dates impending and likely to hit retailers from next week.
If you like Android, there's good news as the newbies from Asus are both equipped with Google's operating system, providing the Android operating system in either a 7 inch or a 10 inch form-factor.
We'll tackle the smaller one first, as this one — the MeMO Pad 7 (ME176) — is the least expensive of the bunch, packing in an Intel Atom Z3745 processor, 16GB storage, a 5 megapixel rear camera, 2 megapixel front camera, a battery capable of delivering up to 9 hours of juice, and a 7 inch screen running the now reasonably old resolution of 1280×800, also known as HD.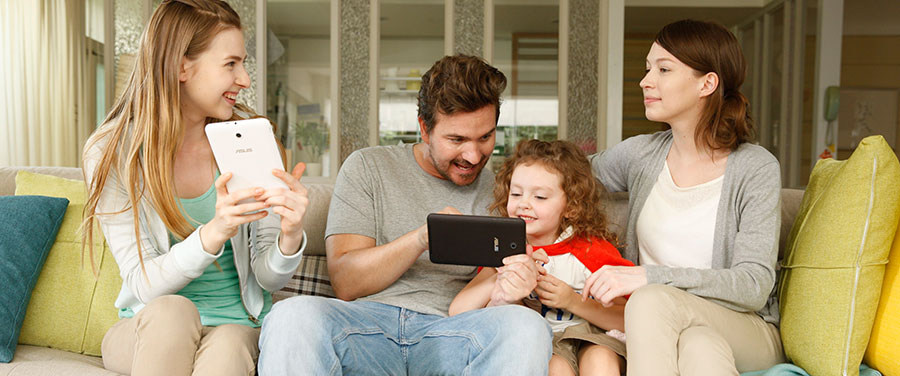 That's not an amazing resolution, but will do most people, even though Full HD has appeared on 7 inch tablets, too.
Beyond the resolution, this inclusion of the 64-bit Intel Atom processor could speed up performance, and with multiple colours and a slightly-less-than 300 gram weight, it could serve as a good first tablet for people, especially with a recommended retail price of $229.
If seven inches isn't your thing, Asus will also have a 10 inch tablet, a model that continues the Transformer series of products.
For those who haven't seen one before, the Asus Transformer is one of the first hybrid tablet laptop computers, providing a 10 inch Android tablet and a keyboard dock, making it both tablet and laptop.
Like previous models, the Transformer Pad TF103C is sized at 10 inches, but unlike the previous models, this Transformer feels like it was made for people on a budget, with a 10 inch 1280×800 screen, lower than the Full HD 1920×1200 screens we normally see on the Transformer computers.
Interestingly, the specs are closer to what Asus is throwing into its 7 inch tablet, with the same 64-bit Intel Atom chip, 16GB storage, WiFi, and Bluetooth, except with a bigger display and a keyboard dock to let you type things and edit documents.
At $200 more, though, it's for a different type of user, and if you're not sure whether you need a tablet, a laptop, or both, the $429 RRP for the TF103C might be more focused at you.
Both tablets should be hitting stores from next week, with the MeMO Pad 7 (ME176C) available from major retailers including JB HiFi, Harvey Norman, and Dick Smith, while the Transformer Pad TF103 will be at select retailers.
There's still no word as to when the Asus Transformer Book V will be coming, the five-in-one product Asus also announced at Computex, but when the company sends word of its release in Australia, we'll let you know.