A new mobile tech competitor is on the Australian scene, with US company Orbic launching two new 4G-compatible tablet devices in time for Christmas.
Orbic begins its foray into the Australian market with the $149 entry-level Tab8 4G and the more rugged Tab10R 4G tablets. As one of the biggest suppliers of technology to US telco Verizon, Orbic is known for its phones, tablets, and data hotspots among other mobile-connected tech.
Aimed at consumers looking for an affordable media consumption device, the Tab8 4G features an 8-inch HD TFT display at a 1200 x 800 resolution. Alongside shipping as a Telstra prepaid device supporting mobile data, it also includes Wi-Fi and Bluetooth compatibility so you can stream content while wearing wireless headphones.
Internally, the Orbic Tab8 4G houses a 4,300mAh battery and runs on an octa-core Qualcomm SD 680 chip. It's supported by 3GB of RAM and 32GB of internal storage, expandable up to 1TB. Interestingly, the tablet ships on the previous Android 12 operating system, but it supports an upgrade to the current Android 13 OS along with two years of regular security updates.
Meanwhile, its beefier counterpart, the Tab10R 4G, is a 10.1-inch tablet with a 1,280 x 800 QXVGA display and larger 6,000mAh battery. Its internals are slightly more powerful too, with 4GB of RAM and 64GB of internal storage. Made to endure more wear and tear, the Tab10R 4G carries an IP65 water resistance rating – up from the Tab8's IP54 rating – and an MIL 810 certification, meaning it meets a military standard for shock and drop resistance. Both tablets also have front and rear cameras, enabling video calls and bits of photography.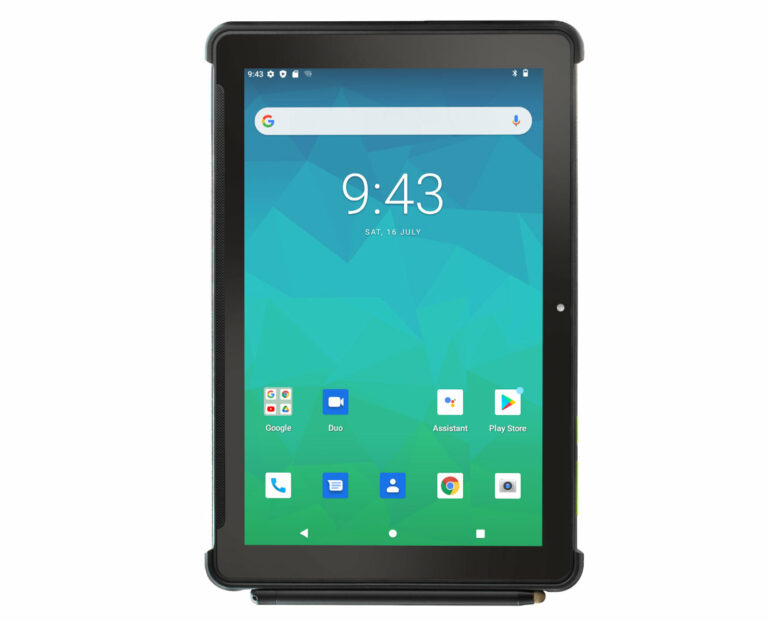 One of the big ways Orbic is bringing the Tab10R tablet to Australia is through a partnership with Smartmatic, which will see the devices deployed across upcoming elections in Australia. No doubt one of the helpful aspects here will be the larger tablet's included stylus that magnetically attaches to the device.
Expect to see the entry-level Orbic Tab8 4G at Telstra stores from 29 November at an affordable price point of $149 on Telstra prepaid. The Tab10R 4G will retail at Mobileciti and Leader Computer Group in December for $429.
Considering Orbic's significant US presence, surely tablets are just the beginning for the brand's Australian expedition. As an indication, their local website lists phones and wearables, alongside hotspots and routers as "coming soon".
Tablets are a competitive space, with Oppo also recently entering the field with the Pad Air, so the market is heating up. At $149, the Tab8 4G is potentially an attractive device for children and older users who don't need blazing-fast specs, just a durable device to enjoy media on.