The vivo x50 Pro 5G looks elegant and classic. It has a 90Hz HDR10+ AMOLED panel and a quad-camera with a unique gimbal system for extremely stable video and stills. Its catchcry is 'Photography refined'. And it does!
The vivo x50 Pro 5G has a gimbal. It is an electro-mechanical stabiliser offering so much more than optical image stabilisation (OIS) and/or electronic image stabilisation (EIS). Yet it can work with both of them.
It achieves a better anti-shake range of 3 times what OIS can provide. The gimbal allows the floating lens/sensor to move on the X (pitch), Y (Taw) and Z (roll) axis. Combined it has all 5-axis covered.
Simply put it moves the lens opposite to movement – anti-movement.
Technically it has a limit mechanism, dual ball suspension, lens, voice coil motor, dual S-type FPC lines, T-FPC, magnetic frame, and protective cover. The overall area is about five times the average size of a normal main camera and three times that of a periscope camera.
Let's just say that my first comment on the vivo x50 Pro 5G camera is that it produces superb images. And if it does that for me, it will be perfect for Joe and Jan Average. And yes, this is a camera with 5G phone benefits.
Australian review: vivo X50 Pro 5G Model 8/256GB, dual sim, Model V2006NG
Australian website here
Price: $999
From: JB Hi-Fi, Officeworks, and Big W
Elevator pitch: Gimbal to me, baby!
Warranty: 24-months ACL on phone and 12-months on battery and accessories
Country of Manufacture: China
vivo is part of what is arguably the world's largest smartphone company – BBK. Together with its siblings (and quite a lot of rivalry) including OPPO, realme, OnePlus, iQOO it makes more phones than Samsung and Apple.
Grey market – no Australian warranty
If you see a Dark Blue or Light Blue version, then it is not for Australia. Nor is the model V20005A.
First impression – EXCEED
The exquisite navy box, the upmarket buds and 30W charger say it all – you have arrived.
The matte frosted Alpha Grey glass back (which is beautiful and elegant) replete with three LED flashes (never seen that before), and a large rectangular camera bump with the main lens and a periscope lens wows me.
Turn it over, and there is a vibrant 6.56″ 90Hz FHD+ AMOLED curved edge display (that does not play silly tricks with edge menus). It is tall, slim, and slippery – yes you can use it one-handed and use the supplied TPU bumper cover.
This is a review against parameters you can expect in a <$1000 device. We use FAIL, PASS and EXCEED against more than 70 test paradigms to arrive at a rating.
I have only used it for a week. It not only exceeds my expectations, but it excites my inner nerd – sad, I know.
Screen – EXCEED
Size
6.56″ left side O-hole AMOLED
Curved waterfall style with an edge screen
Resolution
2376×1080, 60-90Hz capable, 180Hz touch sense
PPI/Ratio
398ppi, 90.6% STBR (It is virtually 100% with very small top and bottom bezels)
Colour Gamut
Standard (DCI-P3), Normal (sRGB), Bright (oversaturated)
Colour temperature
Test:
99.78% DCI-P3
Delta E 2.4 (<4 is good) with some tweaking
Nits
Claim: 1300 max
Test: 450 typical and 600 max
HDR10+ capable*
Contrast
∞
Ratio
Approx. 20:9
Daylight
View angle
AOD
Dark mode
Blue light
Yes
Approx. 145° H/V
customisable
Yes
Certified
DRM
Widevine L1 HDCP 2.3
Finds an HDR10+ capable screen
Protection
Pre-fitted plastic – it lifted off the edge in a day of use – get a tempered glass protector if you can.
Curved tempered glass (not specified)
Fingerprint
Face ID
Optical under glass – Test: 10/10
Yes and uses screen fill light for increased accuracy – 8/10
HDR10+ means it processes dynamic image metadata on a frame-by-frame basis and means is capable of reaching 4000 nits – at least for 1% of the screen. It is proprietary to Samsung AMOLED.
Screen summary: While it not quite as bright as some competitors, it is AMOLED and has good daylight readability.
Processor – EXCEED
SoC
Qualcomm SD765G 7nm
Octa-core – 1×2.4GHz + 1×2.2GHz + 6×1.8 GHz
GPU
Adreno 620
Supports Open CL 3.2, Vulcan 1.1 Decode MP4, 3GP, AVI, MKV, TS
Encode: MP4
Supports 3rd gen AI for camera Compute Open CL: 1293
Game use
Capable of most games at 30-60fps
Has Snapdragon Elite Gaming feature Ultra-game mode, Game sidebar, and Game Assistant, Frame rate priority, Eagle Eye View and 4G Game vibration
RAM
8GB LPDDR4
Storage
256GB UFS 2.1 (224 GB free)
956/201 Mbps sequential read/write – Excellent
micro-SD
No
Geek
Bench 5
Single 628
Multi 1892
It is in between the SD845 and SD855 – similar to Samsung S9
Throttle
15-minute test
Max: 159,399GIPS, Average: 154,298– 6% loss over 15 minutes
CPU temp reached 61°
This is excellent and reflects great thermal design. Perfect for gamers and video use.
I call this the Goldilocks processor – not too heavy, not to light – just right. My favourite processor in 2020. It achieves the fine balance between battery and performance and has the right smart for AI cameras. It performs as well as any other SD765G – great.
Now I know that 8GB and 256GB is a lot of RAM and storage, but the lack of microSD expansion is difficult to explain for a device that focuses on video and stills.
The USB-C port is still back at V2.0 or 480Mbps (60MBps). It is half-duplex meaning you are going to max out video footage transfers to external storage at about 40MBps.
We tested with the ORICO GV1000 NVMe external SSD. It achieves a meagre 37.88/37.41MBps. Compared to a Samsung Galaxy S20 Ultra (USB 3.0 5Gbps) that 295.41/262.91MBps. This is the devices Achilles heel.
Comms – PASS+
Wi-Fi
Wi-Fi 5 AC dual-band, 2×2 MIMO
Signal Strength 5Ghz – distance from ASUS AX1100 router
– 2m: -34dBm/866Mbps (good/excellent)
– 5m: AX1000 router -66dBm/866Mbps (good/excellent)
– 10m: -75/76Mbps (juist usable)
Bluetooth
BT 5.1 – A2DP, LE, aptX/HD, SBC, AAC, LDAC
Super Bluetooth 4 devices – see sound tests later
GPS
GPS, BeiDou, GLONASS, Galileo
Dual-band 4m accuracy fine for turn-by-turn navigation
NFC
Google PayWave and peer-to-peer – not Mag Stripe
Has new eSE security protocol
USB-C
2.0 OTG supports up to 2TB external SS at about 40Mbps
Flash Charge 2.0 PD and QC 2.0
Sensors
Combo LSM6DSO senor covering Accelerometer, Gyroscope, eCompass
Ambient Light sensor
Proximity Sensor
Has NFC as well as Wi-Fi AC, BT 5.0, NFC – tick! Slow USB-C – no tick.
LTE and 5G
SIM
Dual sim (one active at a time)
Ring tone
Single
Support
VoLTE – carrier dependent – generally yes
Wi-Fi calling – Yes
UL (Mbps)
Test: 30Mbps (good)
DL (Mbps)
Test: 65Mbps (good)
LTE Band
1, 2, 3, 4, 5, 7, 8, 12, 17, 18, 19, 20, 26, 28, 32, 38, 39, 40, 41 66
It is a global device, but not all bands may be enabled. It has band 28 for Australia
5G
n1, 3, 7, 8, 28, 38, 40, 41, 77, 78
Note only band n78 for Australia is enabled at present
Speed not tested
Signal strength
-102dBm in a 3-bar reception area (average)
Found next tower at -111 and third tower at -113 – superb antenna design
Reception is terrific – this is good for rural use. We surmise that the signal strength is commensurate with sibling OPPO's 360° antenna design (it rejected the Qualcomm offering).
Battery – PASS+
Battery mAh
4315 (rated)
Charger
Comes with vivo Flash Charge 2.0 33W
5V/2A,9V/2A, 11vV/3A = 33W
Claim: 57% in 30 minutes
Test:
55% – 30 minutes
01-00% – 70 minutes
Using 5V/3A standard USB charger and cable – between 5-6 hours
Tests
Most at 60hz screen
Video Loop test: 60Hz 1080p/50%/aeroplane mode – 18 hours
Video Loop test 90Hz as above – 15.5 hours
Typical use 4G, Wi-Fi Test – 12 hours
MP3 music test: 50% volume played from storage – 28
100% load Battery drain – 9 hours
T-Rex – 60Hz 316.4 minutes (5.27hr) and 4644 frames.
T-Rex – 90Hz 295.4 minutes (5hr) and 4632 frames
Drain screen off: 300mA (about 20 days)
Vivo, like OPPO (VOOC), realme (Dash) and OnePlus (Warp) use fast charging based on two batteries in the phone and two chargers. In effect, we have 2x2157mAh charging at approx. 15W each. It is a brilliant design and prevents battery overheating during charging. The only catch 22 is that if you lose the charger or the special USB-C white tip cable, then it will only charge as a 5V/2A device – that takes quite some time.
There is a third party charger – the Aussie invention Chargeasap GaN (review here) that has OPPO/vivo/realme/OnePlus output sockets that also support QC 3.0. As long as you have the vivo cable, it meets the supplied charger times.
After a week of use, we confirm that this is a 2-day device.
Sound – PASS+
Speakers
Mono earpiece and down-firing speaker*
Has an EQ to alter frequency response but makes no difference to a mono speaker.
AMP
AK4377A hi-res DAC for headphones (not for the speaker)
Qualcomm Aqstic amp and codecs
BT 5.0 SBC, AAC, aptx
Playback
Codecs
WAV, MP3, MP2, AMR-NB, AMR-WB, MIDI, Vorbis, APE, FLAC
Mic
Dual with noise cancellation
3.5mm
No
Tests dB
Anything over 80dB is excellent
Media 83
Ring 82
Alarm 84
Earpiece – no separate volume
* It is not fair to measure the sound signature on a mono speaker system. The primary use is for clear voice. This speaker is not for music or movies with no bass or mid before 1000Hz and no treble after 10kHz.
It is reasonably loud and with the dual mics makes for a good handsfree speakerphone.
The review unit came with premium cabled buds with an ear-canal offset for comfort and better sound isolation. They were surprisingly good – virtually no bass but strong mid and treble for clear voice and bright vocal.
BT output to our reference Sony WH-1000XM3 (M4 review soon) on SBC, AAC, aptX /LL and LDAC is loud and clear – more than CD quality.
Build – EXCEED
Size
158.5 x 72.8 x 8 mm x 181g
Build
Glass + pre-fitted protector
Aluminium Frame
Matte Glass – unibody design
IP
Not rated but will withstand light rain
In the box
TPU bumper cover
33W charger
USB-A to USB-C cable (Flash Charge compatible)
3.5mm to USB-C DAC adapter
Premium buds
It appears solidly built, and yet it is lighter than expected. The screen-to-chassis fit is excellent. It is slippery, so use the TPU cover and find a tempered glass protector.
Android 10 – PASS+
Android
Google Android 10
Security patch 1/9/2020
Apparently, Android 11 is coming
Security patch Note that security updates handled by Google in Android 11
UI
FunOS 10 UX
Google
All standard apps, Google Lens and Assistant. Dedicated Google Assistant key.
Bloatware
Mostly vivo productivity and utilities – as lot cleaner than the old UI
Update Policy
Assume one OS update. Security patches should come
I have never liked Funtouch – it was a blatant iOS clone filled with bloatware. I have not seen 10 before, and I am pleased to say it's a much lighter touch and reveals most of Android 10.
But it still duplicates some Google Apps (and uses these by default). And what is with Jovi (its voice assistant)? It is not enough reason not to buy (double negative – sorry) but it needs more work.
We assume vivo will provide Android 11 as its siblings have promised.
vivo x50 Pro 5G camera – EXCEED
The unique feature is a gimbal camera. It produces super steady images.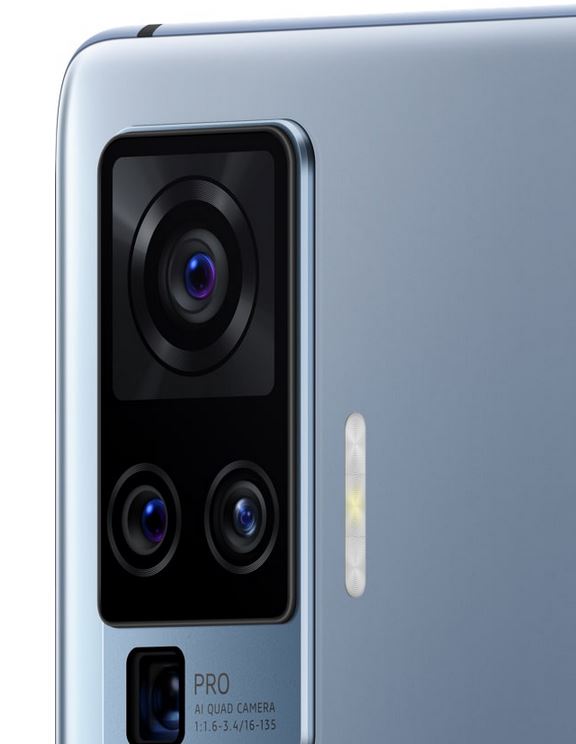 Camera
48MP Primary
12MP binned
8MP
Periscope telephoto
13MP
portrait/depth


8MP
Ultra-wide/macro
32MP
Selfie 8MP binned
Sensor
Sony IMX598
Omnivision OV08A10
Samsung S5K3L6
Hynix HI-846
Samsung S5KGD1
Lens
7p
Focus
Laser-Assisted AF and PDAF
PDAF
PDAF
AF
FF
Aperture f-stop
1.6
3.4
2.5
2.2
2.45
Pixel size um
.8 (bins to 1.6)
1
.8
1.12
.8 (1.6 binned)
FOV° and cropped
120
Stabilisation
Gimbal, OIS and EIS
OIS and 4-axis
Flash
Three dual-tone LED flashes
Selfie screen fill
Zoom
5X Optical
10X Digital
60X Hybrid
2X Optical
Video
4K@30fps
1080p@30fps
Features
Instant Vlog
Super Night Mode
Astro Mode
Pro Sports Mode
Portrait (Art Portrait, AI Makeup, Filters, etc.)
AR Stickers
Slow Motion
Motion AF tracking
Live Photo
motion snapshots
Time-Lapse
Video
Supermoon Mode DOC
Panorama
Pro Mode,
2.5+cm focus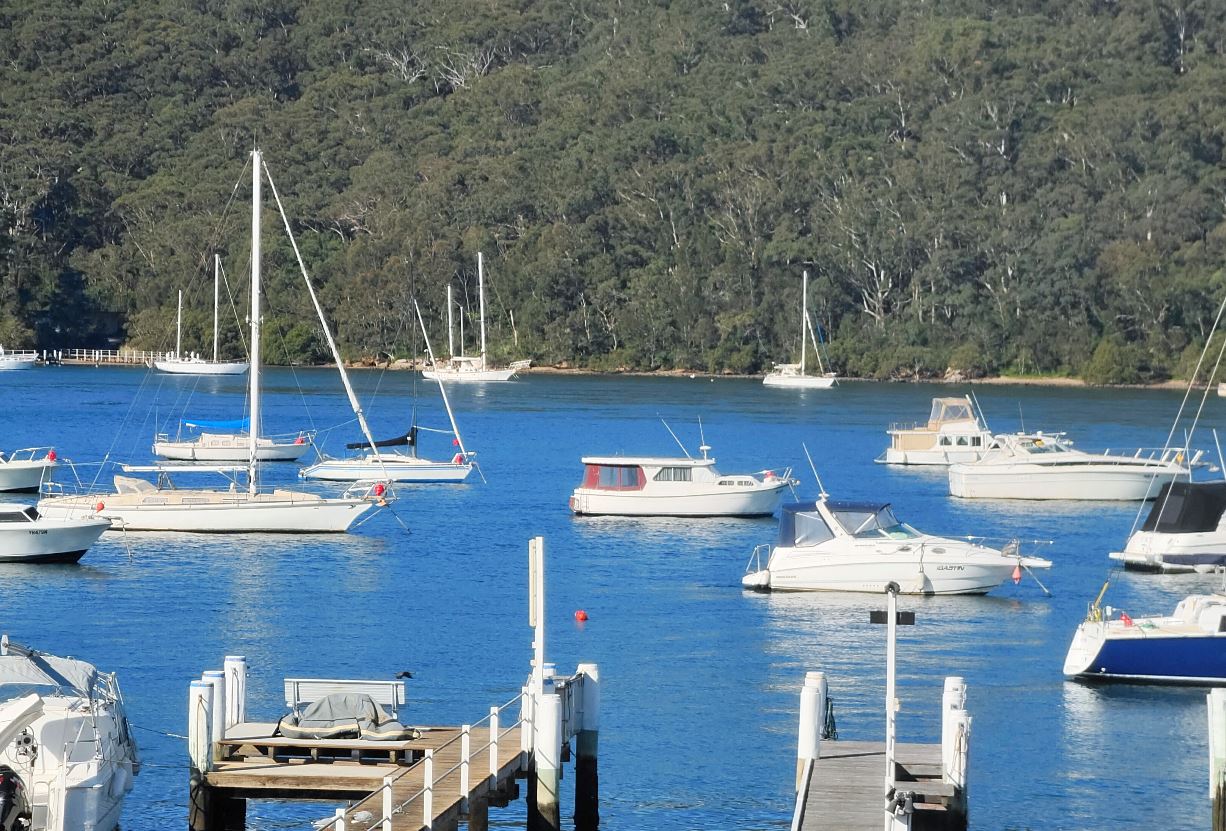 We alluded to the gimbal earlier, and it is very good. But there is a small trick. There is an on-screen 'moving ball in a circle', and it works best if you consciously keep the ball in the circle.
But to me, the greatest advantage is in video and low-light shooting where the slightest tremble usually means foggy or blurred photos.
While I use a tripod for all test shots, I handheld and reshot some low light ones – just as good. On that point, if it detects a tripod (or no movement), it can take 10-second night mode for even more detail. Otherwise, it is a three-second exposure. I was blown away by night mode.
The dedicated portrait lens is for just that – AI works really well here to produce model shots.
The triple 'dual-tone' flash should be three times more powerful than a single LED, but it is more about using that light wisely for better and more even coverage. Instead of a flash hot spot its closer to a fill flash.
Video 4K@30fps has gimbal and EIS. At 1080p@60/30fps you get gimbal and OIS/EIS for an ultra-steady mode. EIS is tricky – it crops a larger image to a fixed horizon, and you end up with a narrower FOV. Hence you don't really need it on this camera. Video colours and details are excellent.
Video capture with stereo audio is 128kbps and HEVC.265/264 compression.
Selfies are a little hit and miss. Colour and detail are fine for a fixed focus lens, but we found the result a little soft – courtesy of beautification AI. It is nice to have screen fill flash.
GadgetGuy's take – vivo X50 Pro 5G is the new class leader – at least in the camera department.
At $999 you can't have everything. A lot of the cost has gone into the camera. And it wins hand down as a camera system with a 5G phone.
Its closest rival would be its sibling – the 4G realme X3 sans gimbal. In fact, if you don't want 5G, the realme offers even better specs and is $699/799 (8/128 and 12/256).
But if you spend a grand, you could expect IP rating, Qi charging, stereo speakers and microSD expansion at least. You have to trade this off against a superb camera, great battery life, good gaming cred and it's a particularly beautiful glass slab.
As I said its camera with 5G smartphone benefits. Those benefits are pretty much similar to and other Qualcomm SD765G 5G phone that has become my favourite Qualcomm chipset this year.
On that point, you have the following choices of SD765G 5G phones.
vivo x50 Pro 5G rating
As a gimbal camera, especially under $1,000 it earns bonus points. As a Qualcomm SD765 5G – ditto.
It loses points for the painfully slow USB-C 2.0 interface that means videographers must fill fast internal memory then dump it to external SSD at 30MBps! It also loses some points for no microSD.
While we like Qi charging, and IP rating these have little bearing on the final score.
Mobile accessories are also scarce here, but we found a reasonable online source here for a tempered screen protector and cases.
Positives
Lovely, understated, elegant Alpha Grey
Vibrant HDR10+ 90Hz AMOLED screen
A gimbal camera that cannot be beaten even at twice the price
Excels at day, office and low light images
Negatives
No IP, Qi, 3.5mm or microSD
Slow USB-C 2.0 for data transfer