The Vivo X60 Pro has upped the cameraphone game with the addition of ZEISS Vario-Tessar lenses, Gimbal stabilisation 2.0 and a cute rotating Biotar bokeh effect. It is also one of the best-looking smartphones we have seen.
To give you an idea of how good its camera is, DXOMark gives the X60 Pro+ (has a periscope zoom in addition to the X60 Pro lenses) 128 – a score reserved for Apple iPhone 12 Pro/Max and just three points off the incredible OPPO Find X3 Pro camera. Yet this costs a mere $1099 against the best at >$1500.
We will come to the camera later, but you need to know that there are no obvious or hidden downsides to saving $500 by purchasing this impressive device. The highlights are Qualcomm SD870, Gimbal camera and a 120Hz, HDR10+, Gorilla Glass 6, AMOLED screen that is a sheer delight in its almost 19.8:9 tall and thin format.
Vivo X60 Pro 5G Model V2046
| | |
| --- | --- |
| AU Website | here |
| Price | $1099 for midnight black |
| From | JB Hi-Fi, Harvey Norman, Good Guys and Big W |
| Warranty | Two years ACL |
| Country of Manufacture | China |
| Company | vivo is part of what is arguably the world's largest smartphone company – BBK. Along with its siblings (with quite a lot of rivalry), including OPPO, realme, OnePlus, iQOO – they make more phones than Samsung and Apple. |
| About | You can read more GadgetGuy vivo news and reviews here |
Model confusion – beware
This is the vivo X60 Pro model V2046 for Australia. There is a different X60 Pro for China (5G and CDMA version) with a periscope lens and a Samsung Exynos chipset; a Pro+ version with periscope and the Qualcomm SD888 chipset; an X60s (Exynos); and X60t (Dimensity chipset).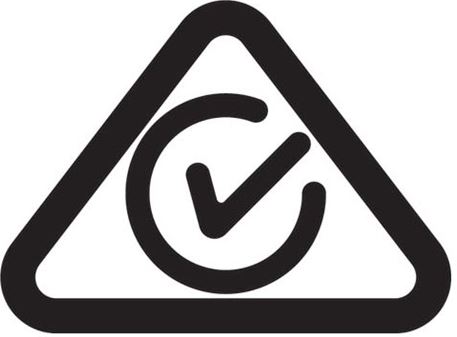 It is easy to identify the Australian version – under About Phone, Legal Information, Regulatory compliance, you will see the Australian RCM C-tick mark – nothing else.
Grey marketers are having a field day selling the X60 (all six varieties) here, but be warned – Don't buy a so-called called global version V2046A, V2047 or V2056 with 128GB RAM, or a so-called X60 Premium edition with four cameras from online merchants like Kogan, Dick Smith and others. You won't get an Australian warranty, won't be able to connect to 5G networks, and won't get over-the-air firmware updates.
First impression – svelte and curvy
Front and back curved glass perfectly mated to an alloy frame – it is one of the lightest and slimmest phones of the year. It feels fantastic in hand with comfortably curved edges and a strangely appealing softness to the frosted glass back finish. But the back is slippery, so use the TPU case provided.
I love the Midnight Black that goes from a deep black to a gunmetal grey, depending on light and angle.
Screen – superb
It is 6.56", 2376×1080, 398ppi AMOLED with 16.7m, 8-bit colours. Like most phones in this price bracket, it has a 60 or 120Hz refresh selection. Or set it to adaptive, which means 99% of the time, it is 60Hz (it not incrementally adaptive as some are).
Being AMOLED, it has pure blacks – Infinite contrast – and is HDR10+. It looks excellent with Netflix HDR content.
Brightness is good – 470nits typical, 800nits on max auto (to allow it to play HDR10+)
The colour is sRGB accurate – we tested to 96%. You can amp colours up with Professional (around 80% DCI-P3) and Bright modes and adjust the colour temperature.
DXOMark ranked the same X60 Pro+ screen just behind the Samsung Galaxy S21 Ultra 5G and above the iPhone 12 Pro.
It also advertised an LTM display. We can't exactly find what that means, but we suspect it is to do with auto light adjustment for better daylight readability.
Summary: Great colour, love the 19.8:9 tall, slim ratio
Processor – powerhouse
The Qualcomm SD870 is above the 2020 SD865/+ and below 2021 SD888 in terms of performance. It is a 7nm chip (versus 5nm) and uses the external X55 5G modem (versus integrated X60). It is a good choice and allows vivo to shave a lot of cost off an SD888 device. But the downside is it is around the same performance as the SD865+, and the 7nm means lower battery life.
Geekbench single/multi-score is 1037/ 3446, which puts it about 10% faster than the 2021 Samsung Galaxy S21 Ultra 5G (998/3061) with its Exynos 2100 chip.
CPU Throttling
It starts at 231,323 GIPs and 218,368 GIPs on average with a 12% loss over 15 minutes. Overall, it is very good, only beginning to throttle after 10 minutes when the CPU temperature reaches 70°. It is not for continuous loads – more casual gaming, so this result we expected.
GPU
Adreno 650 (versus 660) and 5th gen AI (versus 6th gen). It will play most, if not all, mobile games at full frame rates. The Ultra game mode focuses the device on performance, and it is pretty effective.
Open CL score is 3863 (above the SD865+ at 3512) versus the OPPO Find X3 Pro (SD888) at 4537 and Samsung Galaxy S21 Ultra at 7584 (it has an Exynos 2100 with a Mali-G78 MP14 GPU that surprised us all with its graphic power).
Vulkan score is 4534. The OPPO Find X3 Pro is 4455 and the Samsung Galaxy S21 Ultra is 6304 – ditto.
The comparisons show that for at least $500 less, the X60 Pro is a pretty spectacular performer.
RAM – with new swap space feature
It has 12GB LPDDR4, but you can 'extend' the ram by 3GB using the storage as 'swap' space. It is no different to what a Windows 10 device does with it runs short of memory. We did not notice the difference – RAM is vastly faster than UFS 3.1 storage.
Storage – fast but no expansion and slow USB
It has 256GB (215GB free) UFS 3.1. There is no micro-SD slot.
It has a USB-C interface with OTG and USB 2.0 support, so it is limited to 480Mbps half-duplex. It is a shame that it does not support at least USB-C 3.0 for 5Gbps data transfer,
Androbench test
Internal: 1750/792MBps sequential read/write – up there with entry-level SSD speeds.
The USB-C port is still back at V2.0 or 480Mbps (60MBps). It is half-duplex, meaning you will max out video footage transfers to external storage at about 30MBps.
We tested with the ORICO GV1000 NVMe external SSD. It achieves a meagre 37.88/37.41MBps. Compared to a Samsung Galaxy S20 Ultra (USB 3.0 5Gbps) that 295.41/262.91MBps. This is the devices Achilles heel.
Comms – everything you need
The specs say Wi-Fi 5 AC, but it uses a Qualcomm 6390 Wi-Fi 6 AX chipset, and the results of -33dBM and 1200Mbps indicate that is the case.
GPS – dual and very accurate to <1m great for turn-by-turn navigation
NFC – Google Pay (PayWave)
Combo Accelerometer/Gyroscope, e-Compass, Gravity, Proximity, Ambient light
4/5G
Dual sim (both active but only use one at a time) and VoLTE (voice over 4G) depends on the carrier. Read more here.
4G bands include 1, 2, 3, 4, 5, 7, 8, 12, 17, 18, 19, 20, 26, 28, 32, 38, 39, 40, 41 – a world phone
5G bands n1, n3, n5, n7, n8, n20, n28, n38, n40, n41, n77, n78 (no mmWave SA support)
It is timely to mention that Australian Telcos are repurposing low bands (3G and some 4G) to 5G, and to receive these; you will need at least n5, n28, n40 and n78. While the vivo X60 Pro has these bands, I can't verify that anything more than n78 is currently enabled.
4G Tests (dBm – lower is better) and femtowatt (fW higher is better)
-101dBm, 125fW
-117, 100fW
-126, 79fW
Download/Upload 29/15Mbps and 45ms ping
These are above average signal strengths, meaning it is suitable for city suburbs and regional cities. It is not far off Telstra's Blue Tick rural use standards.
Battery – a mixed bag
It has a 4200mAh battery – a tad on the smaller side when many in this price bracket have 5000mA. But to compensate, it comes with a Vivo Flash Charge 2.0 charger. OPPO, realme, and vivo use this technology under different names. It means if you use the special charger and cable, you automatically get 50% faster charge speeds.  The charger outputs 5V/2A/10W and 9V/2A/18W, but in Flash Charge mode puts out 2 x 11V/1.5A or 33W. A great innovation that ensures no battery stress during charging.
Tests (at 60Hz refresh unless indicated)
Video loop, 50% screen/volume, aeroplane mode, on-device – 20+hours
Video loop, 50% screen/volume, Wi-Fi, YouTube – 15 hours
PCMark Battery Test: 9:33 hours
GFX Bench T-Rex battery:  214.6m (3.58 hours) 6734 frames
GFX Bench Manhattan 120Hz 118.5m (1.98 hours), 5265 frames
PC Mark 3.0 Battery (typical use) 15:20hrs
100% load everything on: 3.6 hours
33W flash charge 60% 30 min and 100% 1 hour
These tests have mixed results. The 120Hz screen refresh knocks the battery life down by nearly 50%. That reflects far more work in the GPU to refresh the screen. Yet an FHD movie can get over 20 hours.
Our call is that this will require charging daily but with Flash Charge 2.0, who cares?
Sound – single mono speaker
It uses a single Texas Instruments TAS2562 mono D-Class amp outputting a maximum of 6W. It switches between the earpiece for phone use and the bottom-firing speaker for media. The maximum volume is 74dB – average.
We are a little disappointed that it is not stereo.  We don't measure mono sound signature because it is invariably mid-to-high-mid (2-10kHz) for clear voice and not great for music.
The USB-C earbuds give a better result – clear, loud and good stereo L/R separation. Similarly, BT 5.1 provides an excellent signal and volume. It is supposed to support SBC, AAC, apt-X/HD and LDAC codecs but only 'Use system default' was showing.
Build – excellent
It is 158.58mm×73.24mm×7.59mm x 177g – one of the lightest with a 6.56" screen that we have seen. It sits beautifully in your hand, courtesy of the 19.8:9 tall slim format.
The front is edge curved Schott Xensation Up (chemically-strengthened lithium aluminosilicate (LAS) cover glass with outstanding durability with performance in drop tests far outstripping that of conventional aluminosilicate glass.) The rear is Gorilla Glass 6 AG-glass (Anti-Glare glass) that uses a chemical etching to change the reflective glass surface to diffused. But the problem is that it is on the inside of the glass, leaving the outside very slippery. Use a TPU case, please. And finally an alloy frame.
The under-display fingerprint reader that had 100% success. All it is lacking is an IP rating.
Inbox
X60 Pro
XE710 buds (3.5mm jack) + USB-C DAC adapter
Type-C to USB Cable
USB Power Adapter
Android 11 – with three years of updates
It has FunTouch OS 11.1 overlaid on Android 11 and, significantly, three years of major Android OS and security updates to all X-Series devices. Funtouch is a reasonably light skin, and there is no learning curve from pure Android. Security patch is 1/5/21.
Funtouch supplies vivo alternatives to Google apps, but it has bloatware like Netflix, Booking.com and Facebook that you can uninstall.
In China, OriginOS replaces FunTouch – don't buy this version.
vivo X60 Pro camera – the raison d'etre
The main reason to buy this is it has the best camera – by far – of any $1000 smartphone.
It has achieved that in several ways. Primarily the brand ZEISS should mean something – it is a leading German camera and lens developer. It has co-developed the gimbal system on the primary lens and specified the lenses.
Gimbal Stabilisation 2.0
A VIS 5-Axis (Vibration Image Stabilisation) corrects vertical, horizontal and rotational lens movements, producing a steady shot every time. It is more relevant to video and ranges from standard to 'super anti-shake' that works with Qualcomm's AI Gyro EIS.
Pixel Shift Ultra HD Imaging
This is the first pixel shift technology on a smartphone. It significantly improves the per-pixel detail and the colour accuracy of images. It captures eight photos in parallel while re-calibrating the sensor slightly each time. Each frame combines the data using the best pixels to produce an ultra high definition image.
Extreme Night Vision 2.0
Extreme Night Vision 2.0 on the primary lens combines a large f/1.48 aperture and AI noise reduction algorithm to capture clear shots even in almost pitch darkness. We are frankly amazed a the quality both with and without
ZEISS Biotar Portrait Style
For portraits, it captures centre sharpness with a unique swirly harmonious bokeh.
Other
Aussies can further personalise life moments with a full suite of creative photography and editing modes, including Cinematic Master, AI Editor, HDR Super Night Portrait, Ultra-Wide Night Mode, Super Pano, Pro Sports Mode, Multi-Style Portrait and Long-Exposure Mode, amongst many others.
Rear camera sensors
Primary 48MP, f/1.48, .8um (bins to 1.6um), FOV 68.8°, 7p lens, Sony IMX598 sensor, can shoot at 48MP without AI, 4K@60fps, Gimbal 2.0
Ultra-wide angle 13MP, 120° (108), f/2.2, AF Samsung S5K3L6, 1080p@30fps. It also takes macros with AI automatic lens switching.
Depth of field as well as 2x digital – 13MP, f, 2.46, AF, S5K3L6
2 LED (dual colour
These specs are pretty average on the surface, but Gimbal 2.0 and the AI add fantastic sharpness. The AI is a bit over-aggressive, producing highly saturated colours – but hey, we all like that.
Front camera sensor
32MP (bins to 8MP), f/2.45, .8um (bins to 1.6um) 69.8° S5KGD1, PDAF, Screen fill, 1080p@30fps
It produces quality images in all but low light. The AI defaults to beautify (Male friendly makeup), which smooths the facial features a little.
Video
Detailed if a little noisy. Lower colour saturation than stills. The sweet spot is 1080p@30fps – wide dynamic range and better colours. Super stable.
GadgetGuy's take
I can recommend this unreservedly as a $1099 cameraphone. It meets or exceeds all test parameters.
If I wanted to be picky, I could lament the absence of a micro-SD slot, IP rating, stereo speakers and 3.5mm audio jack – but I won't be.
What you have is a great phone all around with an outstanding screen and camera. Why spend more to get only a small increment on performance.
Competition: It really has none. It is not quite a flagship, so don't compare it to the Samsung Galaxy S21 Ultra 5G 9.7/10 at $1949 nor the OPPO Find X3 Pro 5G  9.8/10 at $1499. The closest competition is the OPPO Find X3 Neo 9.6/10 at $999, but that lacks the Gimbal 2.0 lens.
Rating explanation
It is so hard with BBK phones – OPPO, vivo and realme as they all share an extremely high level of build quality and innovation. We start with a pass mark of 8/10 and add a great warranty, three years of Android OS upgrades, the exceptional screen, powerhouse processor and the gimbal camera and creeps well over 9+.
We take off the average battery life, no IP, no microSD, and it rates pretty much the same as its predecessor, the X50 Pro 9.4/10.
Vivo X60 Pro 5G – the camera king
You buy the vivo X60 Pro for its superb camera. Everything else is a bonus.
Positives
Superb screen 60/120Hz
Excellent Gimbal stabilised camera
Powerhouse Qualcomm SD870 processor
Svelte design
Negatives
Average battery life but compensates with fast charge
Slippery glass back
No IP rating
USB 2.0 data transfer speeds are too low for 4K storage