Even though 4G LTE gives us impressive speeds, we don't often get these breakneck speeds inside buildings, but that could change in Australia without needing to upgrade your phone, at least for Vodafone customers, that is.
There's little to no doubt that mobile broadband speeds have changed over the past few years, and now that many of us are coming to grips with the reality that 4G LTE can be faster than our home network (at least until we get a working National Broadband Network), now the plan is to get that 4G coverage in more places.
Rural Australia would be one place that definitely needs it, and while telcos work on that problem (which is a little complicated thanks to distance), Vodafone is going to work on another problem: penetrating buildings in metropolitan areas.
To help with this, Vodafone plans to "re-farm" its existing 850MHz spectrum, which is essentially a re-allocation of some of the technology powering the 3G network to improve the 4G connectivity.
According to Vodafone, the 850MHz spectrum "spans further distances," with a representative for the company telling us that it is "is particularly suited to providing high quality indoor mobile coverage since the lower frequency signal penetrates into buildings better than higher frequency signals" and that is "will complement the 4G coverage already provided through our 1800MHz spectrum and allow our customers to experience 4G in more places."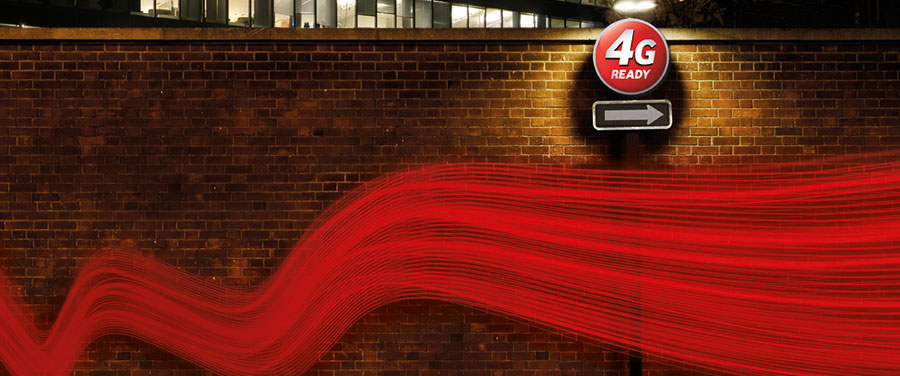 Vodafone isn't the only company working to make the 4G technology work inside buildings, with both Telstra and Optus including support for the low-band APT-700MHz spectrum, but that's a technology which has to be supported by a mobile handset, and at the moment, there aren't many of those.
On the other hand, 850MHz is supported by most handsets today, meaning the boost will apply to smartphones you already own, as opposed to ones you have to upgrade to in order to get the benefits.
"I am pleased we are able to use the flexibility of our new network to provide our customers with an even better 4G experience," said Benoit Hanssen, Vodafone's Chief Technology Officer in Australia.
"This provides Vodafone the platform for the next stage of our network evolution."
As for when the re-allocation of the 850MHz spectrum starts, that should be roughly now, with Vodafone expecting the enhanced 4G coverage to reach 95% of Australia's metropolitan population by the end of this year.