GadgetGuy reviews Whiskey – Westward American single malt whiskey is next up.
In fact, we have an appropriate whisky taster Jimmy on standby. Testing the Westward American single malt whiskey is a dirty job usually involving sneaking off with some mates to get serious about whiskey tasting.
And serious Jimmy is. A full-fledged member of the Whisky Club there is no pulling the Bourbon over his expert eyes! After a bottle or two he sometimes forgets about the tech behind good Whiskey so let's see where his review of Westward American single malt whiskey leads us.
Westward American single malt whiskey
Hi, I am James Ramsay, and that is as good a Scottish name as you will ever find. So, I know that ye foreigners are trying to pull the wool out of me kilt cause only Scots know how to make Whisky. Forget that American or Japanese Whiskey – poor excuse!
So, when young Ray asked me to review this wee dram of Scotch, I said, "Scotch Whiskey is from Scotland, Laddie. As your great uncle thrice-removed and historic whisky drinker George Bernard Shaw said, "Whisky is liquid sunshine."
Yes, I responded, and he also said, "Alcohol is the anaesthesia by which we endure life." Jimmy, go, drink!
Westward Website here
American Whiskey – single malt
700ml
45% Alcohol by volume
Price: Varies around $120 per bottle
Westward (Est. 2004). Co-founder Christian Krogstad graduated from the Siebel Institute of Technology – America's oldest brewing academy. Now backed by Diageo 'Distil Ventures' and its first bottle was released in 2012.
Well, it turns out that this is an exceptional wee drop from Westward Distilleries in Portland Oregon, USA. And it deserves the title of the Highest Rated American Single Malt Whiskey. In fact, it won double gold at the World Spirits Competition in 2019 and gets a 94-point rating from Wine Enthusiasts!
Krogstad wanted a whiskey that reflected Oregon's pioneering culture. He wanted to make a new category – distilled from a single malt.
Why? Because Westward is one of the largest pale ale breweries in Oregon – it uses a lot of malt.
"We're not trying to replicate in America what has already been done in Scotland, or Japan."
There is an interesting interview with Westward's co-founder and CEO Thomas Mooney here. It is all about the growing American Single Malt awareness and the Commission they helped set up that now has over 100 producer members. The ASMWC is not about how it should taste, but what goes into it.
made from 100% malted barley
distilled entirely at one distillery
mashed, distilled and matured in the United States of America
matured in oak casks of a capacity not exceeding 700 litres
distilled to no more than 160 (U.S.) proof (80% alcohol by volume)
bottled at 80 (U.S.) proof or more (40% alcohol by volume)
How Westward American Single Malt it is made – the tech angle
You could say that Westward single malt whiskey starts life as a craft beer that goes through slow fermentation and double distillation.
On a typical day, the distillery team brews 3,000 gallons (11,356L) of pale ale whiskey wash. It is then double-pot distilled to produce enough Whiskey to fill five to six new barrels of Westward American Single Malt whiskey.
It uses ale yeast and two-row Malting Barley from the Pacific North-West that has a lower protein content and a more fermentable sugar content. Its best for clear pale ales producing a fuller, maltier flavour. It is similar Barley to what Scots use.
It then goes through an extended fermentation, double distillation and ageing period.
The pot includes a column filled with "copper wool" to create more copper contact and reflux. There is no forced, accelerated fermentation as is trendy with start-ups wanting to get the product quickly to market.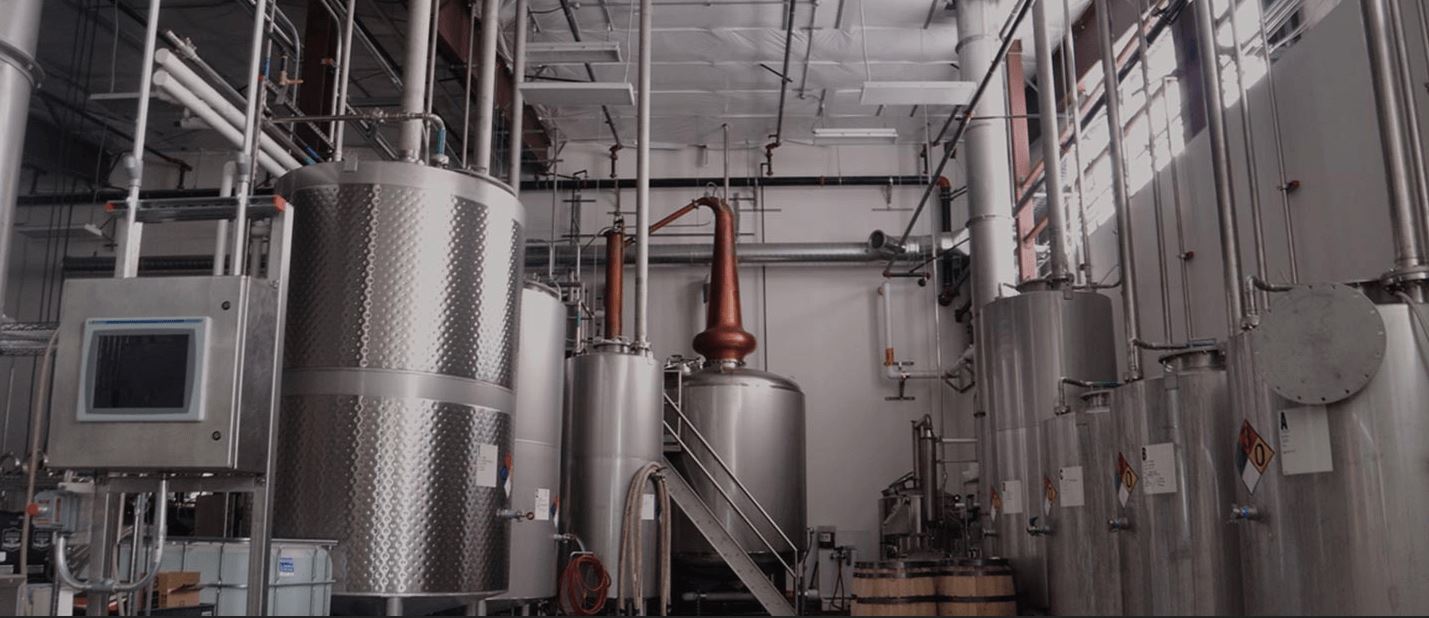 Each 200-litre barrel of Whiskey represents half a ton (454kg) of Barley. The White Oak barrels are medium charred (lightly toasted) to impart that wonderful rich amber colour.
It is aged for 5+ years – many Scotch Whiskys now only age for three years. Krogstad says," We age in new oak barrels, and the longer it sits in there, the more it tastes like wood and the less it tastes like a grain."
While it is a single malt, the company does blend for better consistency between vintages.
As an unpeated single malt, it is not chill-filtered. It is naturally rich, smooth and deeply flavourful. Westward is enjoyed by those who believe that there are still new frontiers in Whiskey.
Tasting notes – Jimmy and a few friends
Colour
Amber – lovely golden hues
Nose
"Hey this is good, different (sorry ALDI). I get vanilla and maple syrup with a hint of oak."
His cohorts concur some adding cinnamon and butterscotch (vanilla).
Palate (initial sip)
Apple pie! Hints of apple and cinnamon much like an apple pie experience, toffee and sweet. Not at all peaty like Scotch Whisky.
Finish
A little bit of orange/lemon peel with a nice warm spice
Rating – 4.7/5
I will join the experts and say as an American single malt whiskey is ultimately drinkable with a lovely smooth finish. 4.7/5
Cost
Now as we Scots are famous for, we are canny with our money. It is better than many lower-cost Scotch single malts, but something is worth what you will pay for it. I would not be my go-to daily tipple, but it would definitely be in my bar line-up – especially for that Apple Pie sensation after dinner. And I think that it may be really good in Whiskey cocktails – it has that spice that makes it nice.
You can read other GadgetGuy Whisky reviews here.