One question GadgetGuy gets asked on a fairly regular basis is "do I need a case for my phone", and while the answer is typically a big fat yes, it's not necessarily that easy.
Simply put, there is no right answer to this question. You might need one, and you might not, but some phones need them more than others.
As reviewers, we typically go "naked", skipping the skin and case not just because there isn't likely to be one out at the time of review, but also because a phone generally feels better without one.
These days, phones are designed to be held, and while a case may at least help when it comes to the unfortunate accident of dropping one on the hard pavement, some phones are better built and can deal with those issues better than others.
Case materials now include very hard and resistant plastics — like the material used in hockey pucks — as well as alloys and metals, such as aluminium and carbon fibre, and all of this helps.
Advancements have also been made in the past few years in glass, and while Corning's scratch-resistant Gorilla Glass still isn't drop-proof, we're getting closer to a phone that shakes off a fall better than you do.
Mostly, though, a case is about security, because scratches and drops do happen, and so a case can protect a phone from having that become a problem. Sure, they tend to increase thickness and change the way the phone feels, but it can be super useful for dealing with the fear of destruction.
But some phones need them for other reasons, with an improvement to function part and parcel of what a phone case can do.
For instance, adding a flip cover means you can attach a card that has NFC built in, such as a transport card or another card you regularly have to hold in front of a card reader, meaning you don't need a wallet as much. Plenty of manufacturers make these, and we've tested them from the likes of Otterbox, Belkin, and STM.
Samsung's "edge" phones are a different example, though, because when you add a case to the mix, it's not just because this is a phone that you may want to protect. Rather, some of the technical design can lead to the case being a necessity.
Specifically on the Samsung S6 Edge and S7 Edge, as well as the Edge+ variant of the S6, it's because the screen curves on each side to simulate the feeling that this is an edgeless screen, removing all bezels when you grip the phone.
While that has the intended effect for the eye, when you grip the body of the phone, you are still gripping the screen on each side, and that can lead to unintended touches for a device that is predominantly made as a touchscreen.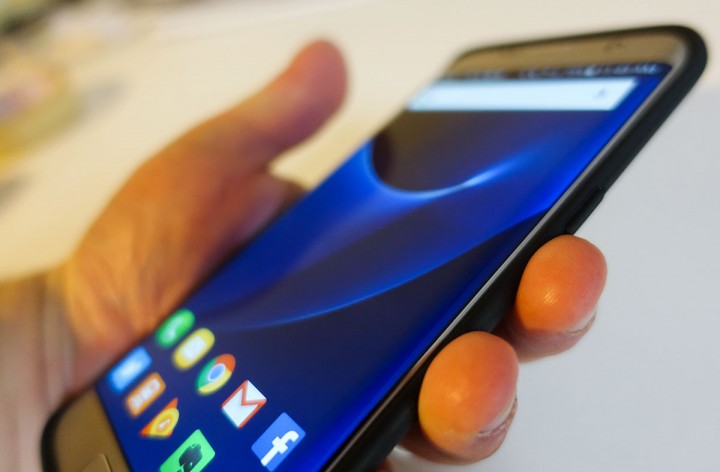 In the case of the Galaxy S7 Edge, that means we've found simply holding a naked Samsung S7 Edge can lead to the screen not responding anywhere near as well as it should, and definitely not as responsive as what we've seen in Samsung's edge-less standard S7 phone.
The solution? A case.
Testing it with the Incipio Twill Block (pictured above) and super-slim 3Sixt Jelly Case, we found our fingers weren't pressing the screen on the sides as much, and the phone stalled less, meaning we could use the phone unencumbered.
That's a big deal, and provided you can find the right phone case that matches what you want — keeping it slim or making things a little more durable — you can find the case delivers unintended functionality, such as being able to use your phone better.
It could just be your best case scenario. *boom-tish*