While the Apple Watch has only been out for two months, Apple has already released its first major software update in beta form to developers at the World Wide Developers Conference in San Francisco.
Called Watch OS 2, the beta version includes enhancements to timepiece functions, watch faces, communication features, Siri, Maps and Apple Pay.
While Apple's existing watch faces are beautifully designed and detailed, it's good to see that Watch OS 2 introduces a couple of fresh choices based on your photo collection. You can now select any photo from your library, crop it and apply it as a new watch face.
With the new Photo Album feature, you can also display a new photo from your album each time you raise your wrist to look at your watch.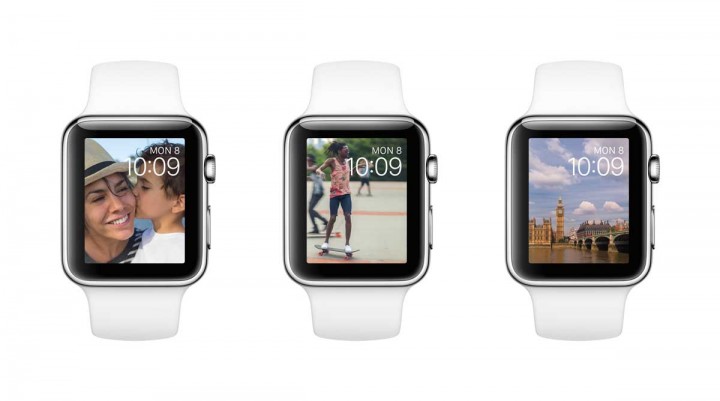 A stunning time-lapse photo mode lets you choose from time-lapse photos of five major cities around the globe and assign this as your watch face. As the time-lapse runs from morning to night, the watch will match what's shown with the current time. Unfortunately, Australian cities did not make it into the cut, but could possibly be added later.
There's also a new Nightstand mode that transforms the watch into a digital alarm clock, and will display the time, date, charge level with the watch resting on its side. To trigger the snooze or turn the alarm on or off, you simply press the digital crown or side button.
Apple has also now opened up its 'complications' to 3rd party developers. Complications are definable areas of the watch face that can be used to display information about things like the weather, your schedule, the moon phase, temperature and more. During our demo at WWDC, a Volkswagen complication could show you your electric car's battery charge level at a glance.
The Time Travel feature lets you review events by rolling the Digital Crown forwards for the future or backwards for the past. This can come in handy if you want to see what the weather will be like later on, your future appointments, or an upcoming flight.